Rick And Morty Fans Expect A Difficult Recast Following Adult Swim's Decision To Drop Justin Roiland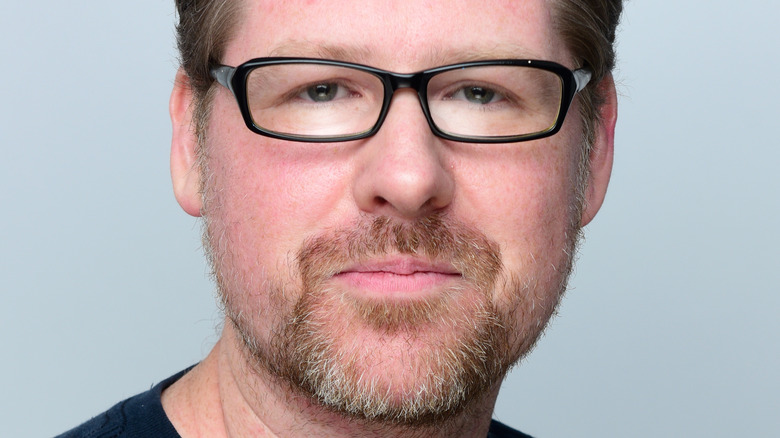 Vivien Killilea/Getty Images
Fans of the hit adult animated series "Rick and Morty" were greeted with some devastating news this week when it was announced that Adult Swim would be severing its ties with the series co-creator and primary voice actor, Justin Roiland.
In hindsight, this move seems inevitable. Roiland was recently charged with one felony count of domestic battery and one felony count of false imprisonment by menace, violence, fraud, and/or deceit — both of which allegedly occurred in January 2020 against an unnamed Jane Doe (via Deadline). Considering the severity of these domestic violence charges (both of which come from the Orange County District Attorney's office), it shouldn't surprise fans that Roiland will no longer be a part of "Rick and Morty" — though his exit certainly puts the future of the series in jeopardy.
Indeed, it seems impossible to continue "Rick and Morty" without Justin Roiland's involvement. This is primarily because he voices both of the show's titular characters, something fans online believe will lead to a difficult recast on Adult Swim's part.
Fans don't know if anyone can recapture Roiland's performance
Fans on Twitter have made it clear that they expect the recast for Rick Sanchez and Morty Smith to be an incredibly daunting task — not only because of the talent that Justin Roiland brought to the dual performance but because of the frequent improv and ad-libbing that he provided for the show. "I just hope whatever voice actors they hire do the show as much justice as they can," tweeted @the_reece_lee. "Roiland had so much [talent] but Adult Swim definitely made the right call." "Ok but he voiced the two main characters and created the show," replied @Ian_Fisch. "At this point, what's even left to salvage?"
Although plenty of fans clearly think the show will never manage to capture the same performance that Roiland brought on, other fans were a bit more hopeful — even suggesting possible ways to give both Rick and Morty completely new voices. @SonofGibbo suggested moving to another universe where everyone sounds different (though admitted that "keeping the vibe" from the previous episodes would be a challenge), while @Phisnom jokingly predicted that the characters would get hit with a voice-changing gun — including a relevant cartoon for reference.
Regardless of what the actual plan is, the fact remains that both Rick and Morty are going to be recast now that Roiland is gone, and the show will continue chugging along — since "Rick and Morty" was renewed through Season 10 back in 2018 (via Inverse). In any case, it's clear that Justin Roiland had to go, even if the process of replacing him is going to be incredibly difficult.