Lance Barber Credits Young Sheldon's Success To Its Balance Of Comedy And Heart
Kevin Winter/Getty Images
As a prequel to the hit CBS comedy "The Big Bang Theory," "Young Sheldon" was arguably up against a tall order. Since "The Big Bang Theory" is populated with memorable characters and maintains a loyal following, "Young Sheldon" had to find a way to be distinctive while also pleasing its core audience. And now, given that "Young Sheldon" is holding steady in the ratings (via TheWrap), it's safe to say that it's probably done just that.
Following Sheldon Cooper (Iain Armitage) as a child genius being raised in small-town Texas in the late 1980s and early 1990s, "Young Sheldon" introduces us to the rest of the Cooper family: Sheldon's parents, George (Lance Barber) and Mary (Zoe Perry); brother, Georgie (Montana Jordan); sister, Missy (Raegan Revord); and maternal grandmother, Connie (Annie Potts). As the show has progressed, it has stealthily shifted toward deepening the arcs of everyone in the Cooper family, often straddling the line between comedy and drama more than its predecessor.
Arguably, the show had to have more of a dramatic edge to it — in "The Big Bang Theory," we learn that Sheldon's (Jim Parsons) father passed away when Sheldon was 14, an event that "Young Sheldon" will undoubtedly build to as it remains on the air. Previously, Barber has said his "Young Sheldon" role is "a joy in innumerable ways"; now, he's spoken out about why he believes the show has been a success for CBS.
Lance Barber appreciates the quiet moments on Young Sheldon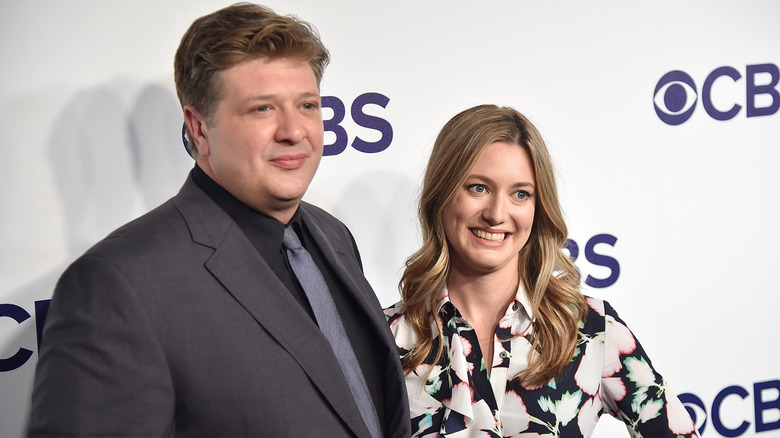 Theo Wargo/Getty Images
In a 2018 interview with CTV Your Morning, Lance Barber and his on-screen wife Zoe Perry talked about their characters on and the success of "Young Sheldon." When asked why they think fans have connected with "Young Sheldon," Barber responded that he believes it has something to do with the nature of it being a family show. "I think that it's pretty easy to connect with a family show. I think it's a comedy — and a good comedy — but we do have some quiet moments," he said. Perry then chimed in, adding, "Some heart!" to which Barber agreed.
In 2019, Barber also discussed the kinds of pressures that come with acting in a prequel series. Talking to Channel 9 in Australia, he said, "Going into it, initially, I had the challenges of pleasing the 'Big Bang [Theory]' audience. We all thought about that. We felt the weight on our shoulders of living up to the legacy that was built already by such a fantastically successful show, and we still wanted to have the freedom to figure things out and make it its own thing."