Yellowstone's Cole Hauser Was Honored To Find A Rip Wheeler Costume At A Halloween Store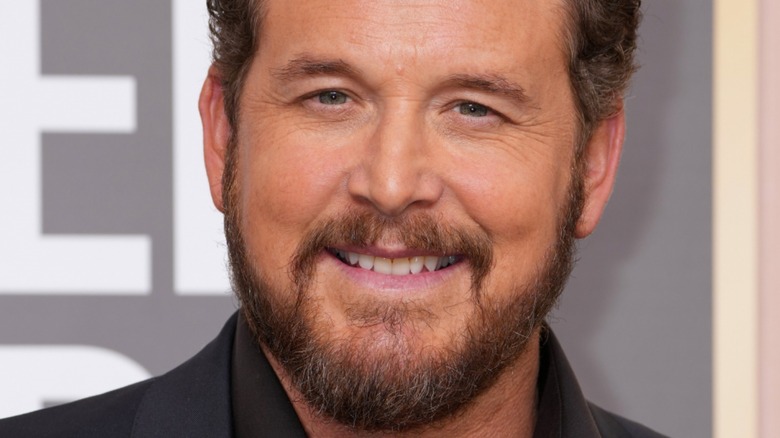 Kevin Mazur/Getty Images
Is there anyone in "Yellowstone" having a better time than Cole Hauser?
The California native has been living the TV star dream over on Paramount+ as Dutton ranch brute Rip Wheeler, with many believing he's the true star of Taylor Sheridan's Western drama. Barstool Sports host and personality Kevin Clancy, aka KFC, was one of many people to make this claim back in 2020, tweeting: "Rip Wheeler has turned into one of the best characters on TV. Somehow better than Costner." Twitter user @zack_g92, in a May 2022 post, said, "Rip Wheeler is the best character in Yellowstone and it's not even close."
Between the character's brutal "train station" moments to his emotionally-charged scenes with Beth Dutton (Kelly Reilly), it's easy to see why viewers are captivated by Rip and the performance Hauser is putting on. While Hauser certainly is aware of his rabid fanbase, what the "Dazed and Confused" and "Tears of the Sun" actor had never realized until last year was that fans were even going so far as to dress up as Rip for Halloween.
Hauser called seeing himself in a Halloween store 'surreal'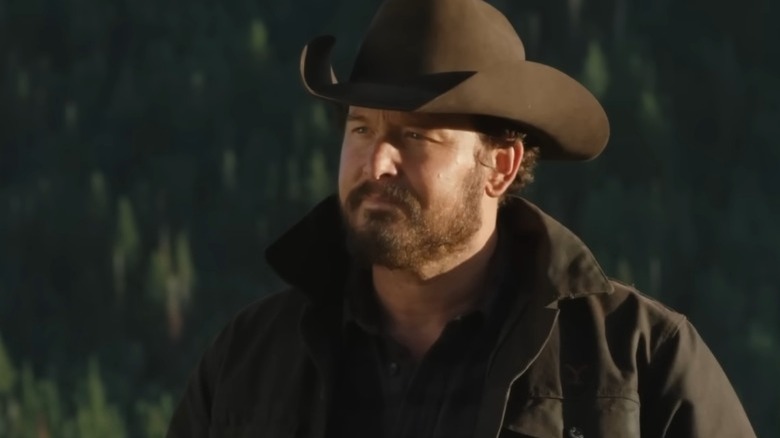 Paramount Global Distribution Group/ YouTube
For Cole Hauser, coming across a Rip Wheeler costume last year inside a Halloween store was one of the most resounding moments of his career — with it making him realize just how big his "Yellowstone" stardom had gotten.
"To see a Rip Wheeler costume was very surreal for all of us," recalled Hauser's wife, Cynthia Daniel, in an interview with Entertainment Tonight. "That was a big moment," she said, noting how they were with their kids at the time. "It's pretty cool," Hauser added. "It's kind of an honor in a way...and I would never change it for anything in the world."
Anyone looking to buy a Rip Wheeler costume — for either Halloween or a simple dress-up party, perhaps — can find his signature black threads at Spirit Halloween stores or online. Hat, gloves, pants, belt, and shoes are not included, though, which likely won't be a problem for "Yellowstone" fans. Just keep in mind that you might not be the only one to have that idea.
"My Halloween costume last night was Rip Wheeler from Yellowstone because it meant I could literally just wear the same clothes I wear everyday but add a cowboy hat," wrote Chicago radio producer Shane Riordan in a tweet last year. "There were 6 Rips at the party I was at, including myself," replied another user.