Justin Roiland's Rick And Morty Dismissal Leaves A Lot Of Characters Without A Voice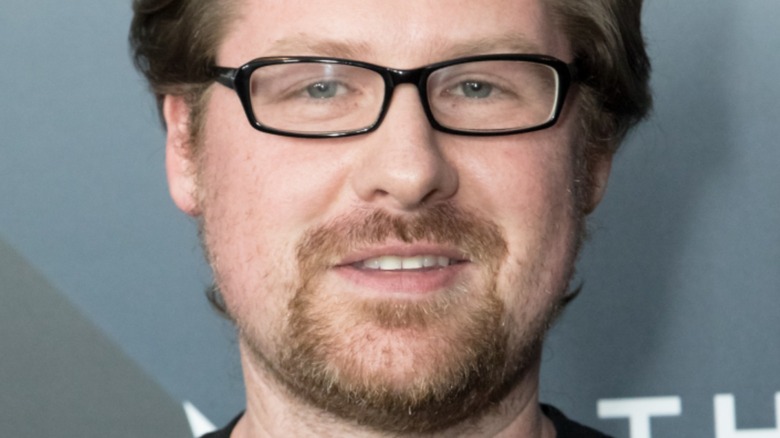 Greg Doherty/Getty Images
With series co-creator and voice actor Justin Roiland's firing from "Ricky & Morty" due to unearthed charges of domestic violence and false imprisonment being announced, more than just Morty Smith and Rick Sanchez will be left in need of a voice. Roiland's charges stem from January 2020, when he inflicted domestic battery and corporal injury upon a Jane Doe. The charges against Roiland carry a possible seven-year prison sentence if the voice actor is found guilty. It currently remains unclear what will become of the creator's other shows, one of which is "Koala Man" currently airing on the streaming platform Hulu.
According to Deadline, the voices of both Rick and Morty will be recast. However, it is currently unknown what will become of Roiland's additional characters, who also define many of the program's most comedic moments thanks to their eccentricities. The truth of the matter is that Adult Swim will need to replace an entire slate of roles thanks to Roiland's prolific voice work. If not, many fan favorites could very well be left without a voice, which will need to be corrected as production for Season 7 gets underway.
If you or someone you know is dealing with domestic abuse, you can call the National Domestic Violence Hotline at 1−800−799−7233. You can also find more information, resources, and support at their website.
Noob-Noob, Mr. Poopybutthole, Mr. Meeseeks, and more will need a new voice actor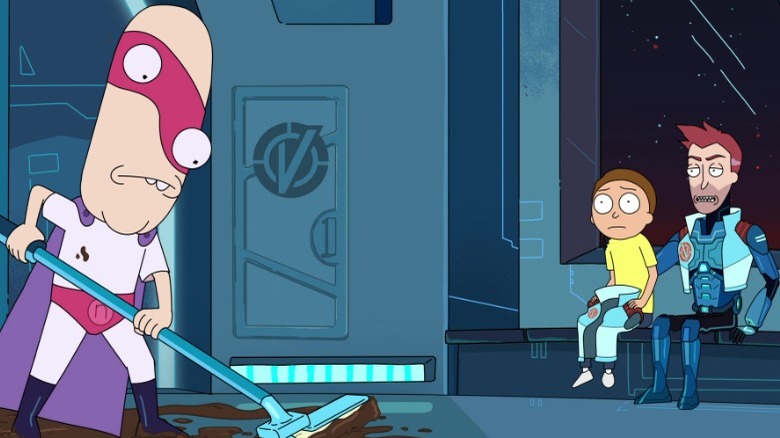 Adult Swim
According to the "Rick and Morty" Wiki, Justin Roiland voiced in the vicinity of twenty different characters on the program. Some of the most popular, apart from the two leads, are the voices of Noob-Noob and Mr. Meeseeks, who both have gone on to become perennial fan favorites since the show began back in 2013. Taddy Mason, Truth Tortoise, Mr. Frundles, and Glar are some other personalities the showrunner brought to life on the adult animated sitcom. Mr. Poopybutthole in particular is perhaps Roiland's most popular creation outside of the title characters ever since the eccentric creation's backstory was revealed in 2017.
Viewers can naturally expect these parts to be recast as well, but some fans remain ambivalent on how the change of voice actors can go smoothly after six seasons. Redditor u/Velrex shared, "I don't really care how this ends up, and hope if the charges are true, he faces justice, and don't even watch Rick and Morty, but to my knowledge, doesn't the dude voice like over half the cast and like ... adlib basically large portions of it?" The commenter then shared how it was perplexing that the show could continue without the familiar voices of the roles.
On Twitter, @a_rodhowe shared a similar sentiment and commented, "I don't blame Adult Swim for their course of action regarding Roiland. Good call. I just don't see how they can finish Rick & Morty without him."