Ashton Kutcher Had A Strange Moment Of Disorientation On Set Of That '90s Show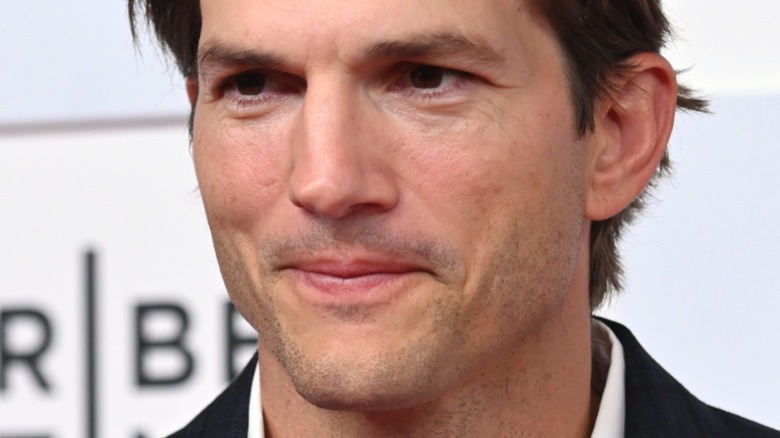 Noam Galai/Getty Images
When "That '70s Show" premiered in 1998, the '70s setting, vibe, and overall atmosphere of the program was a nostalgic callback to another time. Unfortunately, the short-lived "That '80s Show" did not catch on like its predecessor, which left fans with only the original sitcom to appreciate in syndication or as a binge-watch following the series' conclusion in 2006. Flash-forward to 2023, and recollections of the 1990s are where '70s nostalgia was in '98 (via The Escapist), and fans new and old now have the Netflix revival "That '90s Show" to enjoy.
The program features both Debra Jo Rupp (Kitty Forman) and Kurtwood Smith (Red Forman) as main cast members along with a new set of teenage characters. Also included are guest appearances from Topher Grace (Eric Forman), Laura Prepon (Donna Pinciotti), Mila Kunis (Jackie Burkhart), Wilmer Valderrama (Fez), and other "That '70s Show" cast members showing up to reflect the passage of time from New Year's Day 1980 until the summer of 1995. For Ashton Kutcher, who memorably played Michael Kelso, returning to the set of the spin-off was an especially surreal experience.
Kutcher recalled a disorienting moment with his real wife dressed as his old TV love interest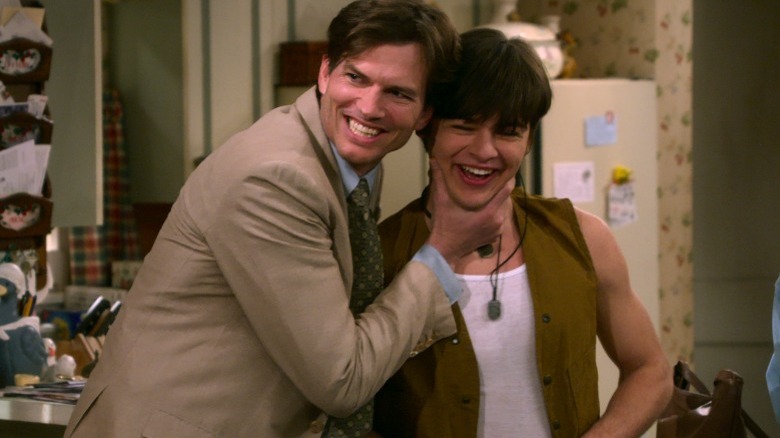 Netflix
"That '70s Show" ended in May 2006 with a series finale that ended on the first day of 1980. Returning to Wisconsin with a 15-year time jump, 17 years in real-time, was both emotional and surreal as revealed by BuzzFeed in an exclusive collection of 40 facts about the spin-off. Series co-creator Bonnie Turner spoke about Ashton Kutcher's near out-of-body experience when he realized the strange irony of his real life as it relates to returning to the franchise and character that made him famous. Turner described how the actor fell asleep on the Forman's sofa and woke up to his wife Mila Kunis staring down at him.
Turner added, "He said, 'When I woke up, it was Mila standing over me, and I opened my eyes. I looked around and I was in the Forman basement with my wife staring up at the [lighting] grid, dressed as Jackie. It was the strangest feeling I've ever had.'" The showrunner concluded by describing how the actor found the moment of realization strange and that he did not know what year he was in for a moment. 
Kunis and Kutcher played love interests throughout "That '70s Show" and shared their first kiss on the show, but were never together during filming. They reconnected in 2012 following the dissolution of their respective long-term relationships with other partners and got married in 2012 (via People). They now have two children together. In "That '90s Show," Kutcher and Kunis return as the now-married Kelso and Jackie, with their son Jay Kelso (Mace Coronel) being a new main character in the teen cast. 
All episodes of the first season of "That '90s Show" are currently streaming on Netflix.