Jeremy Maguire Admits He Struggled With Modern Family's Early Call Times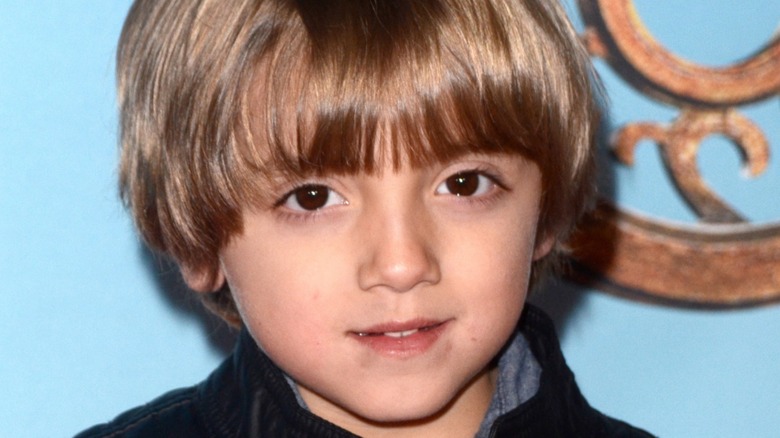 Kathy Hutchins/Shutterstock
Fulgencio Joseph "Joe" Pritchett, the son of Gloria (Sofia Vergara) and Jay Pritchett (Ed O'Neill) on ABC's "Modern Family," had been played by other young actors as an infant and later as a toddler, but Jeremy Maguire ended up appearing as Joe from 2015 to 2020, shooting 91 episodes of the sitcom. According to TVLine, producers cast Maguire to be "rough and tumble," sort of the opposite of Manny (Rico Rodriguez).
Joe is a precocious but sometimes strange young boy whose behavior often surprises his parents, such as when he seemingly kills a chicken off-screen. The street-smart child eventually discovers he has kleptomania, even telling the camera point-blank, "I steal now."
It was difficult for Maguire to film the show's last scenes, telling Teens Wanna Know, "Every cast and crew member and everyone else watching us film had tears in their eyes." However, he won't miss this part of making the sitcom.
Having an early shooting schedule was a struggle for Maguire
Television and film productions often have grueling schedules, with producer Gavin Polone citing an average work day on his show "Jane by Design" as lasting 17 hours (via Business Insider). So when Teens Wanna Know asked Jeremy Maguire what was challenging about making "Modern Family," he immediately brought up the early call times.
The child actor explained, "We would start work sometimes as early as 6:30 in the morning which means I had to be up even earlier than that to eat and get ready." It's hard working at that hour if you're an adult crew member or actor, let alone a growing young performer who is still in school. Maguire mused, "Who doesn't want to stay in bed and stay all nice and warm, right?"
Still, he doesn't regret joining the long-running sitcom, and he enjoyed working with veteran actors like Ed O'Neill and Sofia Vergara over several years. "I know it was a big opportunity for me to learn from such great people and I am so happy that I was a part of such a big popular show!" Maguire said.