Modern Family's Rico Rodriguez Wanted More Time With Manny's Football Storyline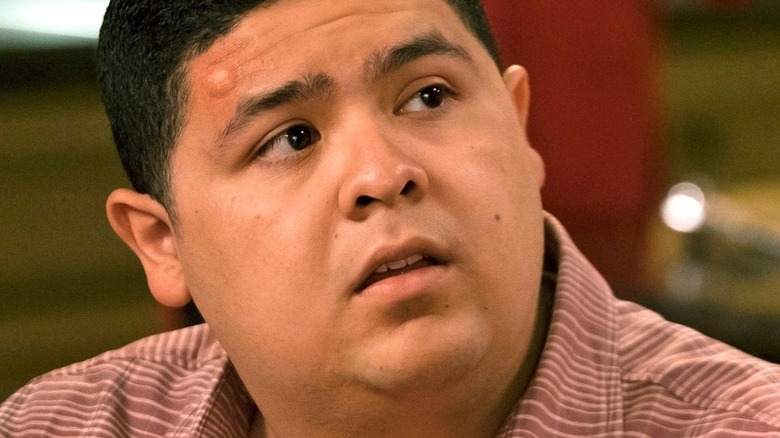 ABC
Family can be a complicated thing, with struggles galore that can arise in a variety of forms. That sentiment is exactly what Christopher Lloyd and Steven Levitan's "Modern Family" embodied throughout its time on ABC. From 2009 to 2020, the show chronicled the day-to-day lives of three linked family units that all look and operate quite differently from one another. While this may not sound like the most thrilling concept for a sitcom, in actuality, the series proved incredibly entertaining. It brought laughs, drama, and even a bit of sorrow, making it a small screen standout in its time.
One of the things that worked to the advantage of "Modern Family" is its ensemble cast of characters. Everyone from the elder Jay Pritchett (Ed O'Neil) to the young Lily Tucker-Pritchett (Aubrey Anderson-Emmons) got some time to shine, showcasing their strengths and bravely confronting their weaknesses with their family members at their side. Be that as it may, it turns out that some of the "Modern Family" cast members wanted to delve deeper into certain stories. One of these individuals is one-time "NCIS" star Rico Rodriguez: the actor behind Jay's stepson and Gloria Delgado-Pritchett's (Sofia Vergara) biological son, Manny Delgado.
Of all the Manny-centric stories, Rodriguez wishes "Modern Family" spent more time on Manny's attempt at playing football. Here's why he wanted the show to stick with it for a bit longer.
Rodriguez's love of sports makes him wish the football storyline lasted longer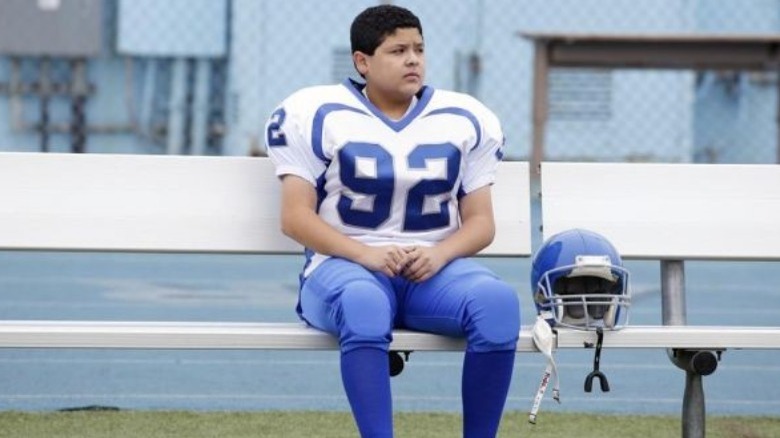 ABC
As "Modern Family" approached the end of its television tenure, Rico Rodriguez spoke with "The Real" about his time on the show. Answering a question about which storyline he would've liked to see revised, he brought up Manny's time as a football player. "I love sports so much, so I was kind of upset when Manny stopped playing football," he said, recalling that the story was phased out rather suddenly and that he missed the fun of it once it ended. Rodriguez continued, "It was so much fun to be able to put on the whole uniform and go out in the sun and be like, 'I'm ready to play football.'"
Sadly for Rodriguez, Manny's football dreams turned out to be a footnote in the grand scheme of "Modern Family." That meant he didn't get to spend too long blending his profession with his personal love of sports, but at least the series paved the way for him to get a sweet piece of football memorabilia. In 2019, he recalled to E! News that when longtime NFL mainstay Peyton Manning guest-starred on the show, he brought a gift with him. "Right when he was about to finish filming, he gave Ed [O'Neill], Sofia [Vergara], and I a signed football. Me being a huge sports fan, I was freaking out," he shared.
Rico Rodriguez's Manny Delgado never became a football star. Still, a Peyton Manning-autographed football is a nice consolation prize for the actor who played Manny.