Girls Trip 2 Is Officially Happening With The Original Cast In Tow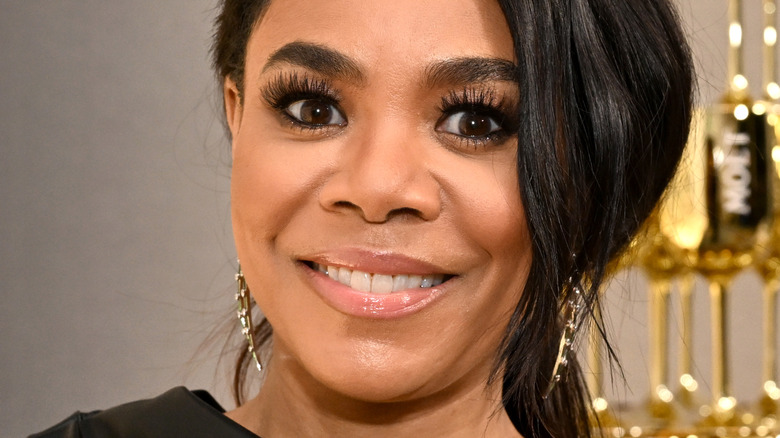 Michael Kovac/Getty Images
It's a blessing that Hollywood finally understands the power of female-led comedies. The comedic subgenre has consistently given audiences incredible films like "Bridesmaids" and "Booksmart," even as volatile internet trolls sit at their keyboards, ready to pounce at a moment's notice. Need we remind you of the insane "Ghostbusters" reboot backlash in 2016?
Thankfully, 2017's "Girls Trip" remained more or less untouched by that sect of movie "fans" on its way to making over $100 million at the box office. The film follows Ryan Pierce (Regina Hall) as she gathers her three college friends for a trip to reconnect with them. The group consists of Sasha (Queen Latifah), Lisa (Jada Pinkett Smith), and Dina (Tiffany Haddish). The girls' adventures take them to New Orleans to attend Essence Music Festival, where their chaotic trip begins. "Girls Trip" hits all of the comedic beats, including scenes with hilarious comedy and an emotional and happy ending. It's no surprise the movie earned a 92% rating on Rotten Tomatoes. The only surprising part of its theatrical run is that Universal Pictures didn't immediately greenlight a sequel.
However, "Girls Trip" fans can rejoice, as writer Tracy Oliver confirmed that a sequel is on the way, with all of the members of the "Flossy Posse" returning to reprise their roles.
The girls are back for Girls Trip 2
The 2023 Sundance Film Festival is well underway, and Variety continues to bring major news out of the film festival. Tracy Oliver, writer of "Girls Trip," sat down with the outlet to promote "Harlem" Season 2, but that wasn't the only sequel on her mind. Oliver confirmed during the interview that "Girls Trip 2" is officially happening.
The updates didn't stop there either, as Oliver continued, teasing some plot details about the upcoming sequel. "We're looking to set it in Ghana," she revealed, noting that "Girls Trip" producer Will Packer "might kill me" for announcing everything. Shoniqua Shandai, one of the stars of "Harlem," immediately knew what the African setting meant for "Girls Trip 2," exclaiming, "Afrochella!" Oliver then confirmed that the Flossy Posse is indeed heading for Ghana to attend the nation's massively popular African musical festival. She also confirmed that Regina Hall, Queen Latifah, Jada Pinkett Smith, and Tiffany Haddish are all returning, as no sequel is complete without the stars of the original.
When pressed for the "Girls Trip 2" timeline, Oliver said that she's still in the writing process for the script, but suggested that Universal is definitely expecting to see it soon. "I need to stop drinking and do more writing," Oliver joked. She also revealed she's still "chewing on" the "Clueless" remake she's been working on, so Oliver is about to have a jam packed schedule if that comes to fruition.