Avengers: Infinity War Gets An Official Rating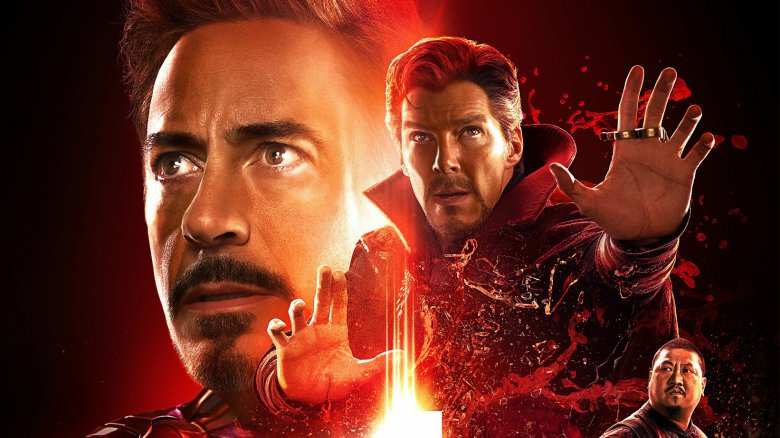 Marvel Studios
The Motion Picture Association of America (MPAA) has finally handed Avengers: Infinity War an official rating. 
Avengers: Infinity War is now rated PG-13, which shouldn't come as a surprise to fans, as it has been the standard designation for every entry in the Marvel Cinematic Universe thus far. According to the rating details, which were posted to the website for the Classification & Ratings Administration (CARA), an independent division of the MPAA, Avengers: Infinity War was given the PG-13 rating for "intense sequences of sci-fi violence and action throughout, language, and some crude references." 
The mention of violence is expected, as no superhero can take down a purple-skinned intergalactic despot like Thanos (Josh Brolin) without a significant amount of rough-and-tumble action and a good amount of bloodshed, but the inclusion of "crude references" and adult language is pretty unexpected for an Avengers film. Though past MCU installments Captain America: Civil War, Spider-Man: Homecoming, and Guardians of the Galaxy Vol. 1 and Vol. 2 landed a PG-13 tag for "some language," films like The Avengers and Avengers: Age of Ultron were much cleaner when it came to featuring words and phrases unfit for little ears to hear. 
We suspect that the titular battle in Infinity War will supply the "intense sequences of sci-fi violence and action throughout," the Guardians of the Galaxy (particularly Chris Pratt's Star-Lord) will bring the suggestive remarks, and Captain America (Chris Evans) will probably be the one to make the film more foul-mouthed than other Avengers franchise entries. (Hey, he's got a lot to be angry about!)
Directed by Captain America: Civil War filmmakers Joe and Anthony Russo, Avengers: Infinity War marks the culmination of a decade of Marvel movie goodness, bringing together all of our favorite MCU heroes. Fans can expect to see Iron Man (Robert Downey Jr.), Valkyrie (Tessa Thompson), Spider-Man (Tom Holland), Bucky Barnes (Sebastian Stan), Thor (Chris Hemsworth), Loki (Tom Hiddleston), Black Widow (Scarlett Johansson), the Hulk (Mark Ruffalo), Black Panther (Chadwick Boseman), Okoye (Danai Gurira), Shuri (Letitia Wright), Doctor Strange (Benedict Cumberbatch), Wong (Benedict Wong), Vision (Paul Bettany), Scarlet Witch (Elizabeth Olsen), Falcon (Anthony Mackie), War Machine (Don Cheadle), Gamora (Zoe Saldana), Drax the Destroyer (Dave Bautista), Groot (Vin Diesel), Rocket Raccoon (Bradley Cooper), Nebula (Karen Gillan), and Mantis (Pom Klementieff). Ant-Man (Paul Rudd) and Hawkeye (Jeremy Renner) are definitely going to pop up in the pic as well, despite having been missing from the trailers and posters for Avengers: Infinity War leading up to its release.
Marvel and Disney will launch Avengers: Infinity War in theaters on April 27.