LL Cool J Says 'It's The Perfect Time' To End NCIS: Los Angeles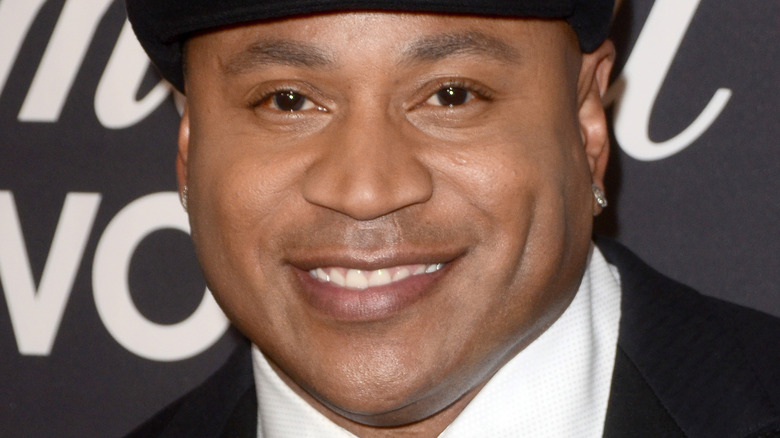 Kathy Hutchins/Shutterstock
Fans of CBS' long-running "NCIS" franchise were greeted with some devastating news this past weekend when it was announced that the spinoff series "NCIS: Los Angeles" had been canceled. The beloved police procedural is currently in the midst of its 14th season (which is now set to be its final season) and will come to an end on May 14th, 2023 (per Deadline).
Although "NCIS: Los Angeles" may not be the first "NCIS" spinoff to be canceled, this announcement is still quite jarring — not only because of the series' immense and loyal fanbase but because the series itself is one of the longest-running scripted programs on NBC. On top of that, this shocking news also comes shortly after the release of a three-way "NCIS" crossover event, which (despite being a nightmare to coordinate) was one of the most impressive milestones in the franchise's history.
As much as this news may upset some diehard "NCIS" fans, for "NCIS: Los Angeles" star LL Cool J, it seems like this shocking cancellation couldn't have come at a better time.
LL Cool J wants to see the series end on a high note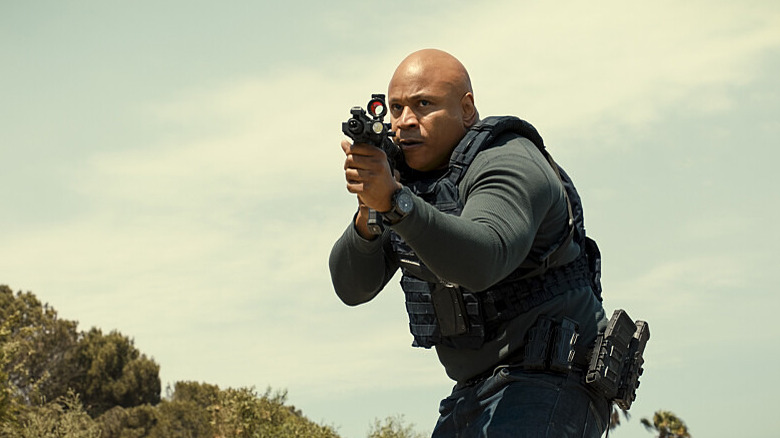 CBS
Musician and actor LL Cool J has been a mainstay of "NCIS: Los Angeles" since the very first season, playing Senior Special Agent and former Navy SEAL Sam Hanna. Despite the fact that this show has been such a major part of LL Cool J's career these past 14 years, it seems like he is actually very excited for the upcoming series finale, as he feels the series is going out on a high note.
"The NCIS Crossover was a huge success!," tweeted LL Cool J shortly after news of the cancellation first broke. "It's the perfect time to end @NCISLA on top! I look forward to continuing my partnership with @CBSTVstudios ... more exciting things ahead!" The tweet included several pictures and videos, two of which addressed the impressive ratings of the 3-way crossover event, and one which shows Sam Hanna and Callen (Chris O'Donnell) saying "we should maybe think about doing this again sometime."
Perhaps the most interesting part of this tweet is LL Cool J's promise of more exciting things to come, possibly pointing at the return of Sam Hanna to another "NCIS" series, or even a new show entirely. Despite how bittersweet it might be to say goodbye to "NCIS: Los Angeles," LL Cool J's incredibly positive comments make it clear that the show is ending on a high note, and that he isn't going to be done with CBS anytime soon.