NCIS' Historic Crossover Episode Was A Nightmare To Coordinate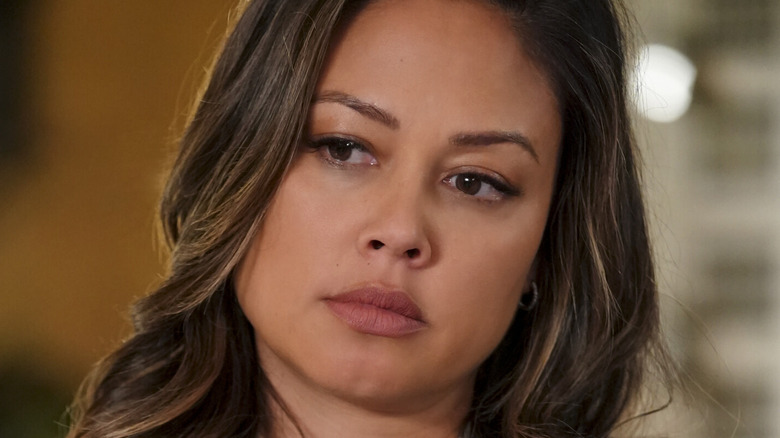 Sonja Flemming/CBS
Fans have been looking forward to the historic "NCIS" 3-way crossover event ever since it was announced back in October, and the wait is finally over. Tonight on CBS, the characters from "NCIS," "NCIS: Los Angeles," and "NCIS: Hawai'i" will be joining forces for the first time ever. The trailer for the three-episode event indicates that fans can expect an action-packed evening full of twists and turns. As reported by TV Line, the evening will kick off with an episode of "NCIS" that sees the agents collectively looking into a FLETC instructor's suicide. However, first impressions can be deceiving. According to Entertainment Weekly, the plot will also delve into the hunt for a deadly hitman, hinting that the two cases are possibly connected. With the stakes higher than ever, it will take teamwork to win the day.
Although it makes a fair amount of sense for the different departments to work together during an investigation of this nature, the minds behind the show had to work extra hard to maintain the shooting schedule for each individual series. Ahead of tonight's back-to-back episodes, "NCIS: Los Angeles" star Daniela Ruah gave viewers some insight into the chaos going on behind the scenes.
Producing the NCIS crossover event was a team effort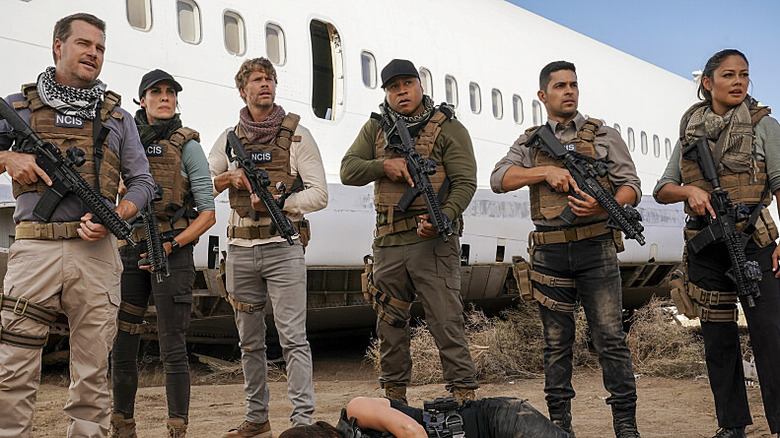 Michael Yarish/CBS
Since tonight's episodes are interconnected, a good deal of coordination was required behind the scenes to make the story seamless. While Daniela Ruah's Instagram shows that making the crossover event gave the tight-knit cast a chance to connect, the actor admitted that filming the episodes was challenging.
"The thing is logistically, it's kind of a nightmare for the producers of every show, because you have a set of characters that are coming to our show or whatever we're doing, [but] they have to maybe be on our show in the morning and then, for the regular 'NCIS,' drive back to Santa Clarita to finish off the day up there," Ruah told TV Insider. "The coordination of schedules was a big, big deal for the producers and kudos to them for making it work."
While different shows within the "NCIS" franchise have had overlap before, tonight marks the first time three has been a three-way crossover. As such, it makes sense that the filming schedule for those episodes was more hectic than usual. Luckily, the minds behind "NCIS" have been doing this for a long time, so it all worked out in the end. The first installment of tonight's crossover event will be an "NCIS" episode titled "Too Many Cooks," followed by an "NCIS: Hawai'i" episode called "Deep Fake," and concluding with an installment of "NCIS: Los Angeles" titled "A Long Time Coming." The three-part event airs tonight beginning at 8 PM EST on CBS.