What You Should Know Before Letting Your Kids Watch Avatar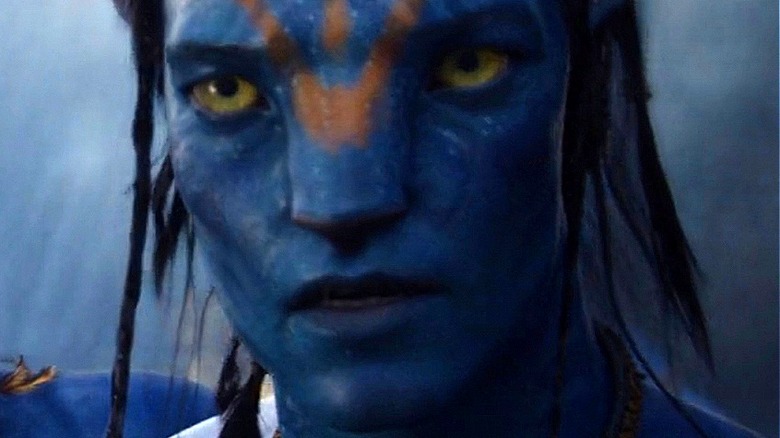 20th Century Studios
When it was released in 2009, "Avatar" was like nothing movie audiences had ever witnessed before. Its groundbreaking special effects and 3D technology helped the film demolish box office records, remaining the highest-grossing film of all time to this day with an accumulated box office gross of nearly $3 billion (via Box Office Mojo). With such massive numbers, it feels that just about everyone has seen the epic science-fiction fantasy at this point, whether during its original release, at any of its several theatrical rereleases, on home media, or on Disney +. But just because so many people have seen the film, does that mean it's a perfect choice for everyone?
Director James Cameron prides himself on delivering movies that satisfy general audiences, telling Variety, "If I like my movie, I know other people are gonna like my movie. It's very simplistic, really, ultimately" when discussing the film's sequel, "Avatar: The Way of Water." But given "Avatar" is centered on warfare, parents hoping to introduce their children to it may be understandably concerned about whether the content is too much for younger audiences. And while this is a valid reason not to let children see it, there's another thing about the movie that parents should keep in mind.
Avatar may be too much for impatient youngsters under 13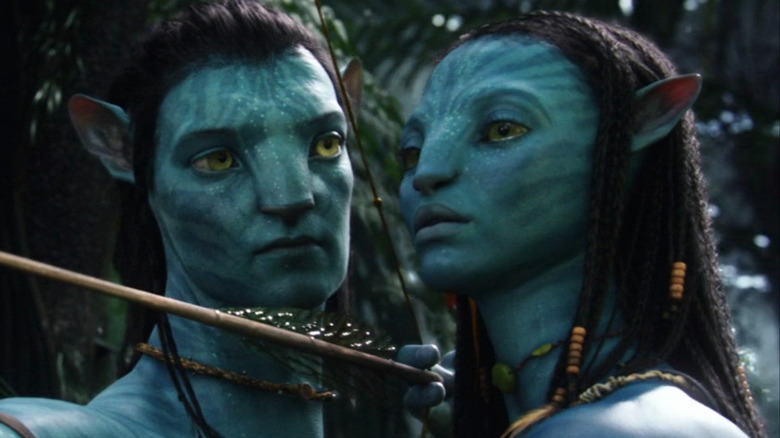 20th Century Studios
The Motion Picture Association of America officially gave both "Avatar" and its sequel "Avatar: The Way of Water" a PG-13 rating (via FilmRatings.com). The first film's rating came about given its collection of intense action sequences, along with language, sensuality, and scenes featuring smoking. While it's far from a Tarantino movie in terms of explicit content, "Avatar" may nonetheless be too much for audiences under the age of 13 given the number of characters who get killed in the battle between the Na'vi and the human race, some in surprisingly brutal ways.
Perhaps even more important to keep in mind with your particular family is their attention span. The theatrical cut of "Avatar" runs at 2 hours and 42 minutes, with the special edition reaching an even more intense 2 hours and 51 minutes (via This or That Edition). With this in mind, if your youngsters have a hard time sitting through anything especially lengthy, then "Avatar" may not be the movie for them.
At the end of the day, while the film may not be the first option for family movie night, for children who can take a slightly more mature movie experience and don't mind sitting tight for a while, "Avatar" should make for solid viewing.