The Last Of Us Fans Are Already Loving HBO's Depiction Of The Clickers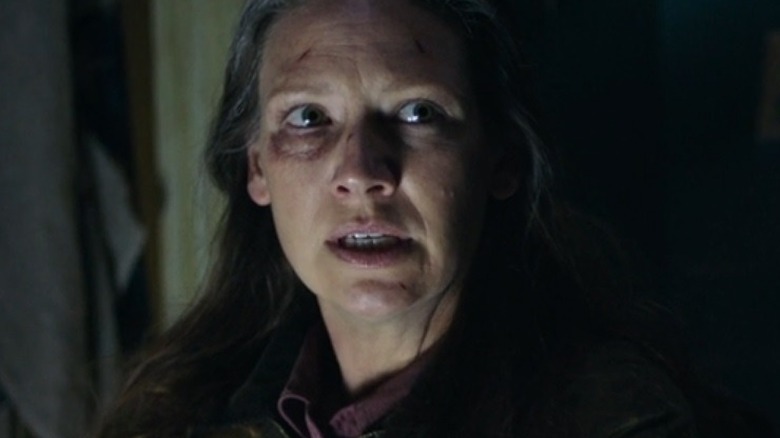 HBO
Contains spoilers for "The Last of Us" Season 1, Episode 2
Widely hailed as one of the best video game adaptations ever made, it's safe to say that HBO's "The Last of Us" has been a hit with critics and fans alike. Both its Tomatometer rating and its audience score sit in the high 90s on the online review aggregator Rotten Tomatoes. MetaCritic, meanwhile, asserts that the series had received "universal acclaim" from critics.
"The Last of Us" is adapted from the 2013 video game of the same name, which was written by current Naughty Dog co-president Neil Druckmann. Druckmann is also the co-creator of the HBO show, alongside Craig Mazin ("Chernobyl"). The story follows Joel Miller (Pedro Pascal), a hopeless survivalist entrusted with the safety of a teenage girl named Ellie Williams (Bella Ramsey).
Sunday's episode, "Infected," sees Joel and Ellie begin their journey in earnest, with the former's partner, Tess Servolpoulos (Anna Torv), facing brutal consequences for joining them. While "Infected" is certainly a bleak affair, it's also an exciting showcase of the series' primary antagonists: the zombified clickers. The final scene of the pilot episode had fans rewinding just to catch a glimpse of these foes. Terrifying, well designed, and eerily well performed, these monsters are already beloved by fans.
The clickers are nightmare ASMR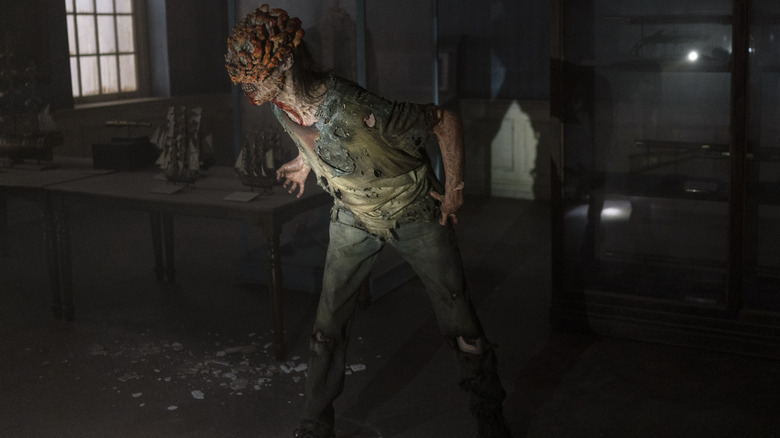 HBO
In the subreddit r/ThelastofusHBOseries, close to 2,000 fans gathered virtually to discuss Episode 2, "Infected." While most were still reeling from Tess' skin-crawling death at the hands (or mouth) of an all-too-friendly Infected, others were excitedly writing about how well the clickers are coming across in live action.
"The clickers were perfect," began u/Shadegloom, "just perfect. Amazing makeup and choreography for their twitches and movements." Redditor u/Norm2027 celebrated Terry Notary specifically. Notary is an actor who has physically portrayed a number of iconic non-human characters through motion capture, including Kong in "Kong: Skull Island," both Cull Obsidian and Groot in "Avengers: Infinity War" and "Avengers: Endgame," and Gordy in Jordan Peele's "Nope." Notary is credited as the movement choreographer on HBO's "The Last of Us" and recently gave a shout-out to his "team of infected performers" on Instagram. Redditor u/resident16 speculated based on the aftershow commentary that the series may have invited fans of the game to embody the villainous horde.
Most of the praise heaped upon the clickers was largely due to their sound design, which viewers seem to be finding incredibly effective. Redditor u/anObscurity referred to them affectionately as "nightmare ASMR," also writing, "Watching this episode with headphones was intense. The clicks in stereo...shudders" (via Reddit). Redditor u/spiderrach replied, "When Joel was reloading and suddenly the clicks were right by my left ear...I nearly burst into tears."