The Last Of Us Fans Are Rewinding The Pilot's Final Scene To Find The Hidden Clicker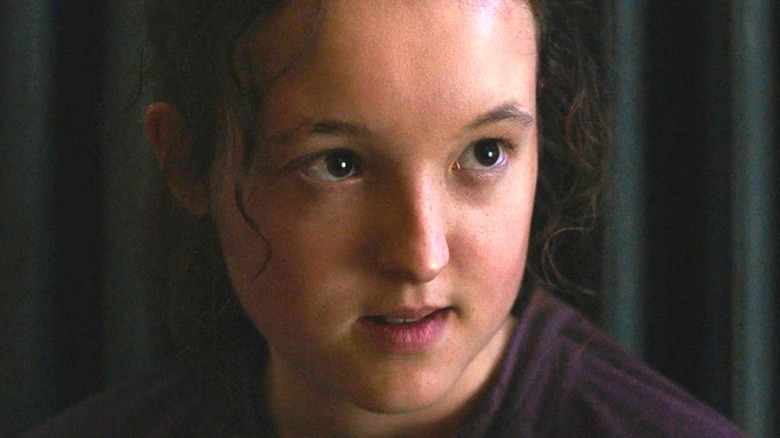 HBO
Contains spoilers for "The Last of Us" Season 1, Episode 1 – "When You're Lost in the Darkness"
After only a single episode, HBO's "The Last of Us" is already shaping up to be a major success for the network. Not only has the premiere brought in some of its best viewership numbers in years (via Deadline), but the adaptation of one of the PlayStation's signature series is also being hailed by fans and critics alike for both its loyalty to the original story and its occasional deviations (via Rotten Tomatoes).
Based on the post-apocalyptic, survival-horror video game created by Neil Druckmann and Bruce Straley, "The Last of Us" follows the dangerous cross-country journey of Joel (Pedro Pascal) and Ellie (Bella Ramsey) as they fight their way through sinister bands of raiders and the ravenous hordes of clickers that infest America.
Though fans who have carefully watched the first episode of "The Last of Us" have already spotted plenty of Easter eggs and references to the game, it turns out that there is another surprise hidden in plain sight as the premiere comes to a close.
Eagle-eyed fans have spotted the clicker at the end of the premiere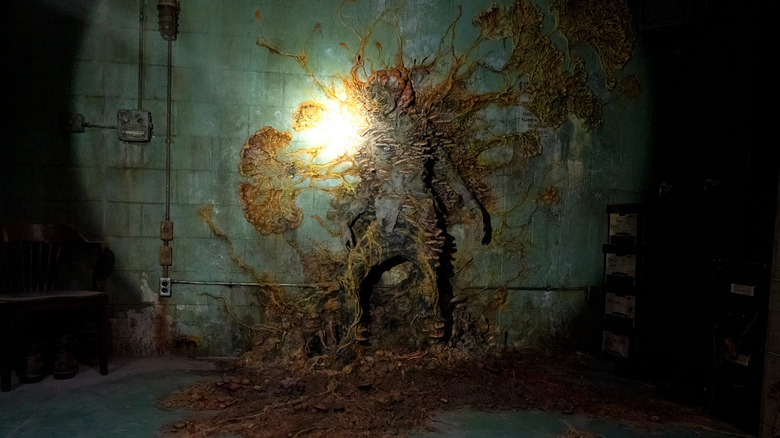 Liane Hentscher/HBO
At the end of the first episode of "The Last of Us," Joel, Ellie, and Tess (Anna Torv) flee the Boston Quarantine Zone that's being run by FEDRA and start their journey to a faraway Firefly base. However, as a Depeche Mode song forebodes danger for the trio, a clicker can be heard screeching as well. What most of us didn't realize, though, is that the clicker in question is actually visible atop a nearby building.
Several Twitter users have noted that on the left side of the screen during the closing shot of the episode, a clicker can be seen, and its screech coincides perfectly with the one that is heard on the audio track. While you have to stand pretty close to your TV or zoom in on a PC or phone to spot it, there's no question that it's there.
With this revelation in mind, it seems likely that "The Last of Us" fans are going to be watching very closely as each episode of the HBO series releases. Hopefully, we can look forward to even more neat little surprises like this one as the series goes on.