Deadpool Pokes Fun At Marvel's Inhumans In New Comic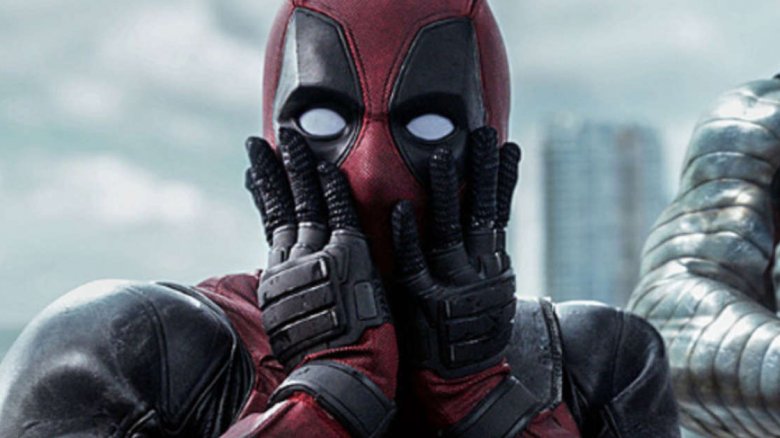 Contains spoilers for Despicable Deadpool #298
Make one mistake (no matter how big or small), and Deadpool will never let you live it down.
Marvel Comics' newest issue of Despicable Deadpool, #298, features the Merc with a Mouth throwing a bit of shade at Marvel's flop of a television show, Inhumans. The series stars Anson Mount, Serinda Swan, Isabelle Cornish, Ellen Woglom, Iwan Rheon, Ken Leung, and Eme Ikwuakor, and debuted in IMAX theaters on September 1, 2017 before premiering on ABC on September 29. Inhumans zeroes in on the Inhuman Royal Family and their frantic escape to Hawaii following a military coup. What could have been a super intriguing small-screen superhero series wound up falling flat on its face, with critics slamming Inhumans as setting "a new low standard for the MCU with an unimaginative narrative, dull design work, weak characters, and disengaging soapy melodrama."
In Despicable Deadpool #298, the foul-mouthed mercenary was the next person to take a shot at the series. The issue sees Wade Wilson battle a barrage of baddies such as Bullseye, Juggernaut, and Taskmaster, and for a moment, it seems that he might be bested, as Bullseye and Taskmaster join forces to send him through a woodchipper and feed his flesh-pulp to a pack of piranhas (and then burn the evil fish for good measure). 
Before that happens, Deadpool takes a swing at another part of the Marvel Extended Universe, likening Taskmaster's random act of kindness to a stranger to Marvel and Netflix's Defenders heroes Power Man and Iron Fist. "Move over Luke and Danny, there's a new marvelous team up," he quips. And then comes the blow to Inhumans, when Deadpool says that the two men should "make a play for the Inhumans' time slot" (via Screen Rant).
Check it out at the bottom of this article.
Inhumans currently sits at a dismal 10 percent critical approval rating on Rotten Tomatoes, and though ABC has yet to officially cancel the series, it seems inevitable. However, as evidenced in Despicable Deadpool #298, even if the network does give Inhumans the ax, people won't forget how much of a failure it really was.
Marvel Comics fans can pick up Despicable Deadpool #298 now, then head to theaters on May 18 to see Deadpool 2.