Marvel's Inhumans To Be New TV Series, IMAX Release Planned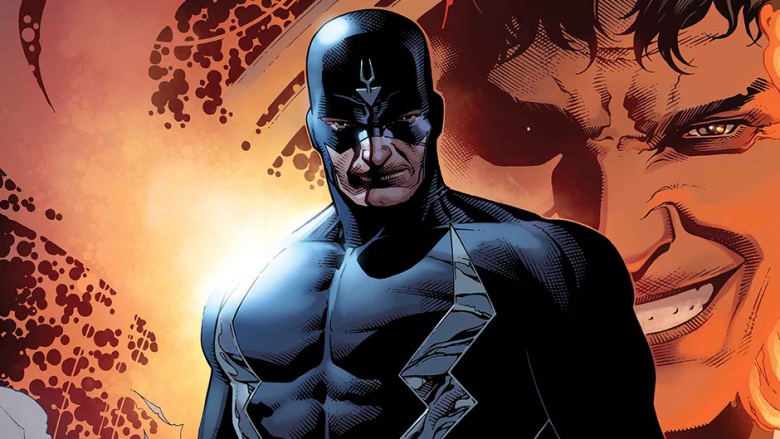 Marvel Studios' master plan is getting a minor course correction: the studio has announced plans to turn the Inhumans into a TV series, though it will still come to the big screen...kind of.
Marvel had originally announced plans to produce a big-screen adaptation of the Inhumans for release in 2018, but now we'll meet Black Bolt and the Inhuman royal family a year or so early. The studio is working on a big-budget televised adaptation to air on ABC in fall 2017, and the two-episode premiere will also receive a big-screen run at IMAX theaters.
The Inhumans, a group of individuals with unique abilities granted to ancient experimentation by aliens and triggered by a substance dubbed Terrigen Mist, were created by comic legends Stan Lee and Jack Kirby in 1965. Most stories focus on the group's royal family, which is led by Black Bolt and Queen Medusa.
In many ways, the Inhumans are a spin on mutants, and Marvel has been increasing the visibility of the Inhumans over the past two seasons on fellow ABC series Agents of S.H.I.E.L.D. Since Fox holds the rights to the X-Men (and mutants by association), Marvel seems to be leveraging the Inhumans as a Marvel Cinematic Universe (MCU) replacement, and they have already tweaked the origin stories of some characters (i.e. Daisy Johnson/Quake, who was originally a mutant) to better fit with that approach.
Marvel hasn't revealed much of what the series will focus on, but the studio did tease it will "explore the never-before-told epic adventure of Black Bolt and the royal family."
The extended pilot will screen on IMAX in September 2017, before the show's formal TV debut in the fall. It will mark the first time a live-action television series has premiered in this manner, and the first two episodes will be filmed entirely with IMAX digital cameras. Marvel is also planning some exclusive content for the TV release as well.
Ambition-wise, the Inhumans project looks to land somewhere between a TV series and movie project, as Marvel beefs up the budget to introduce the series with a massive pilot event on IMAX screens. ABC, IMAX and Marvel are also working together on some cross-promotion plans, so expect the Inhumans to be pretty much everywhere by mid-2017.
The one thing Marvel isn't discussing is why the decision was made to turn the Inhumans film into a television series—or how it might connect to Agents of S.H.I.E.L.D. The show has already introduced some Inhumans over the past two seasons, so a crossover certainly isn't beyond the realm of possibility.