George And Susan's Relationship Never Had A Proper Ending On Seinfeld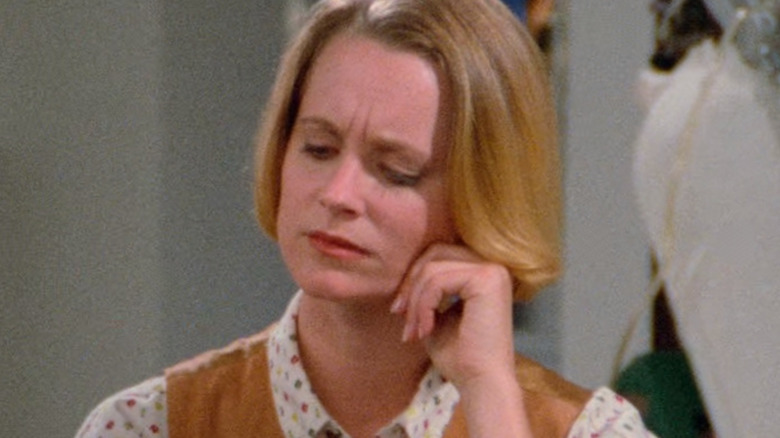 NBC
Throughout its nine seasons on NBC, "Seinfeld" had its share of outrageous storylines, many of which followed the romantic relationships of the core four characters: Jerry (Jerry Seinfeld), George (Jason Alexander), Kramer (Michael Richards), and Elaine (Julia Louis-Dreyfus). In Season 4 George meets NBC executive Susan Ross (Heidi Swedberg) and the unlikely pair get engaged. 
But Swedberg struggled to fit in with the rest of the "Seinfeld" cast, and her character was killed off in the Season 7 finale. Her death brought equal parts heartbreak and relief for George, who chose the cheap wedding invitation envelopes with the toxic glue that killed Susan but was also getting seriously cold feet about their upcoming wedding. 
His lack of sadness at her death prompted suspicion from Susan's parents (Warren Frost and Grace Zabriskie) that he intentionally killed their daughter. George no doubt hoped that Susan's death would be the end of his awkward relationship with her family, but Mr. and Mrs. Ross later force him to run the scholarship foundation they establish in Susan's name. 
In Season 7, Episode 2, "The Soulmate," foundation board chair Wyck Thayer (Bruce Davison) asks the other board members if they think George murdered Susan and two of them quickly respond affirmatively.
Although the wedding invitation incident is mentioned in the trial held in the "Seinfeld" series finale, George is never held accountable for his fatal choice of invitations and the Ross family never gets any closure for the death of their daughter. But given their tremendous financial resources and ongoing suspicion, they might seek justice for her when George is finished serving his one year jail sentence for violating Massachusetts' Good Samaritan law.
George could still face further criminal charges or a civil suit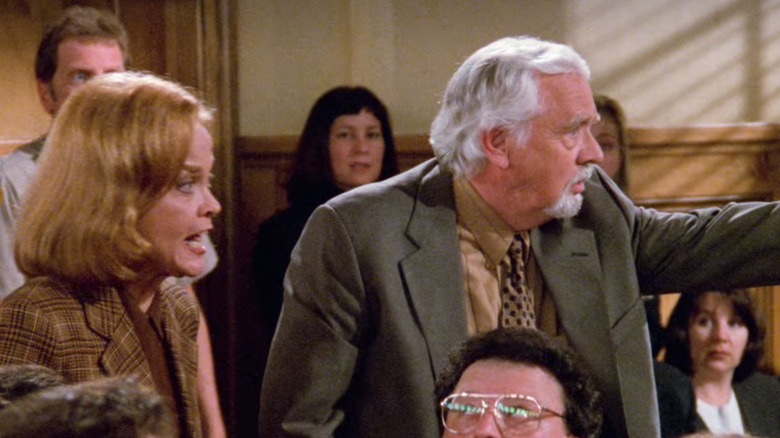 NBC
It's likely the stern and serious Mr. and Mrs. Ross would not be satisfied seeing George serve just a year in jail if they remain convinced he was responsible for Susan's death, either through malice or negligence. The nature of the justice they could seek ranges from a few different forms of legal action to something much more violent and drastic (Henry Ross is shown purchasing a handgun in the series finale, presumably to help him exact final revenge by killing George.) 
Should the Rosses choose the New York state court system as their arena for closure and justice for Susan, their strategy may be determined by the statute of limitations for various charges. 
According to the official State of New York court system website, there is no time limit for the filing of charges for first degree murder, although the Rosses may not be able to prove that Susan's killing was planned and premeditated. As for options for filling lesser charges, they would have two years from her death to file a wrongful death suit and five years to press charges for criminally negligent homicide, although that deadline would be extended by the year George spent out of state serving his sentence in Massachusetts. 
The statute of limitations for civil charges in New York ranges from one to ten years, but they would have a hard time collecting any potential monetary judgment from the perpetually broke George, leaving them with really no good path to justice and/or closure for Susan's death.