Jessica Capshaw Found Her Grey's Anatomy Co-Stars' Dedication To Directing Episodes Quite Impressive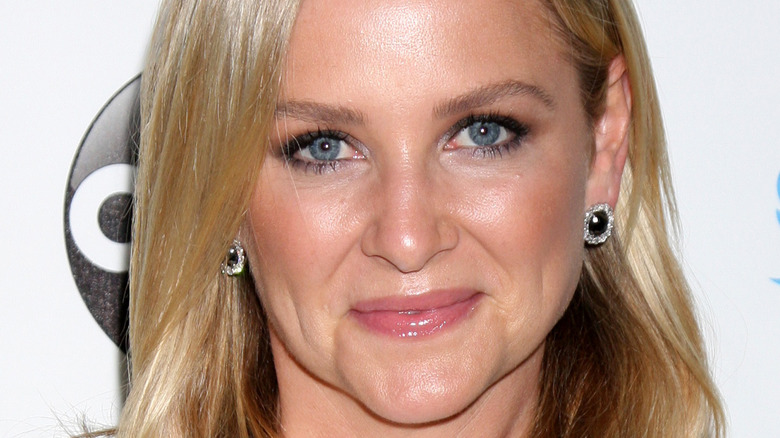 Kathy Hutchins/Shutterstock
One of the most emotional episodes of "Grey's Anatomy" saw Jessica Capshaw's Arizona Robbins win custody of Sofia (Eva Ariel Binder), her daughter with Callie Torres (Sara Ramirez). Arizona and Callie's ugly custody battle played out on the show after the couple split up, and cast member Kevin McKidd, who plays Dr. Owen Hunt directed the episode. "We're all asked to give testimony for the person we believe should have custody," he told TV Line. "It's really tough when you have to pick a side like that, and that's part of the reason why it's such an intense episode."
Capshaw and McKidd have a lot in common. Both started on the series in Season 5, with Kidd signing on for the Season 5 premiere and Capshaw joining in Season 5, Episode 11 ("Wish You Were Here"). Four years apart, the two share a birthday (August 9), and both have four children. But that may be where the similarities end. While McKidd definitely enjoys directing episodes of "Grey's Anatomy" — he's currently directed 36 episodes since Season 7 — Capshaw finds her co-stars' dedication to directing impressive but is, at least for now, firmly in the "not interested" category for herself.
She doesn't think directing is for her until her kids are older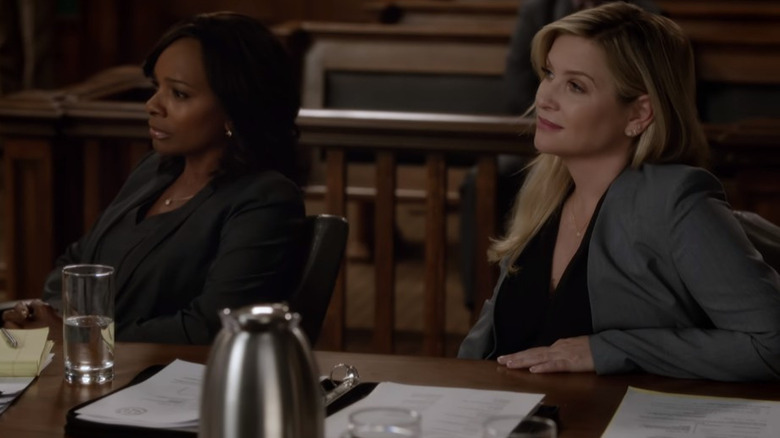 ABC
While speaking to Marie Claire, Jessica Capshaw talked about the amount of time and energy her co-workers, such as Kevin McKidd, have put in before the episodes they directed. At the time another co-worker was directing an upcoming episode, and she was curious about their decision. "'What made you want to do it?'" she recalled asking. "And they said, 'You know, it's just an incredible opportunity, to be supported in learning how to do this. There's no way that I would ever want to pass that up.'"
While it's easy to see what a great opportunity directing would be, Capshaw could also see the flipside. "The caveat is that you have to do the work. Every actor that has directed has spent copious, long hours shadowing," she told the magazine. "They come to set when they're working as an actor, but they also come to set when they're not working. They sit in the chair behind the director and they watch and they watch and they watch so that they know what they're doing."
While all this learning of the craft is admirable, it's not something Capshaw is interested in at this time in her life. "Me? I'm okay with not directing," she said. "I have four kids. Maybe when they get older."