Breaking Bad's RJ Mitte Says 'It's A Shame' He Never Had A Scene With Aaron Paul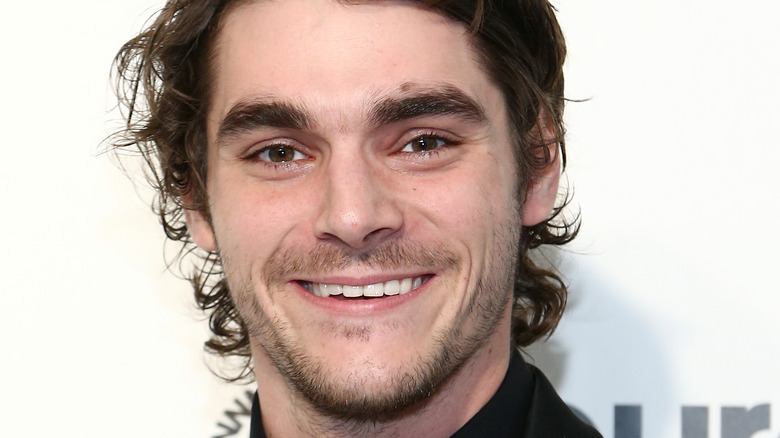 Tommaso Boddi/Getty Images
It's been years since fans got their last look at Walter White as "Breaking Bad" came to its climactic end, but the show's ever-lasting legacy on TV, and Albuquerque, won't be forgotten. While there are numerous areas where "Breaking Bad" excelled, one of the show's best aspects was its characters and their interactions with one another.
Both Bryan Cranston and Aaron Paul gave career-defining performances as Walter White and Jesse Pinkman. Their interactions made for some of the series' best scenes, and the actors' off-screen relationship just makes us love them even more. Of course, we have to mention the rest of the White family too. Anna Gunn's acting as Skyler White alongside Cranston is one of the best performances in the show as she slowly unravels her husband's secrets, making the best out of an awful situation. Her character also had a few interactions with Paul's Pinkman, including one meme-worthy scene. RJ Mitte also gave an excellent performance as Walt Jr., the son who begins to rebel against his parents as the entire family's situation worsens.
Interestingly, over the five-season run of "Breaking Bad," unlike the rest of the White family, Walt Jr. and Jesse never share a scene together. It's a surprising fact for the show, which never had a massive roster of characters that got in the way. Each of their stories simply never aligned to make the interaction necessary.
RJ Mitte wishes he and Aaron Paul were on-screen together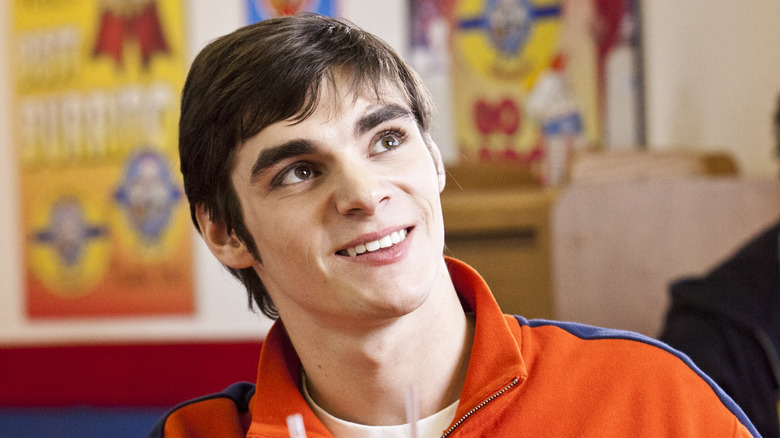 AMC
RJ Mitte touched on his lack of screen time with "Breaking Bad" costar Aaron Paul during an interview with Courageous Nerd, wishing fans could see his and Paul's real-life relationship flourish on screen. "I definitely wish we could have had a scene together. He's a great actor, great friend, and one of those unique people you definitely have a lot of fun with in a scene. It's a shame we never got that far, but you never know."
While Paul returned to the role of Jesse Pinkman in Netflix's "El Camino," Mitte did not appear in the film. However, the actor has thought about what Walt Jr. could be up to after the show's events, telling Courageous Nerd he hasn't shut the door on returning to the character. He thinks some sort of project catching up with Walt Jr. could be a good time, bringing back a lot of familiar faces along the way.
Mitte's time on "Breaking Bad" pushed forward the representation of actors with disabilities. He and Walt Jr. both have cerebral palsy, but the actor doesn't see his role as anything groundbreaking. Instead, he sees himself as part of a growing movement, accepting that he's become an advocate for more inclusion in media. "If you have the ability to be in the spotlight, if you have the ability to make a difference [then] you have that weight on your shoulders," he told IndieWire.