Albuquerque To Honor Breaking Bad In An Unexpected Way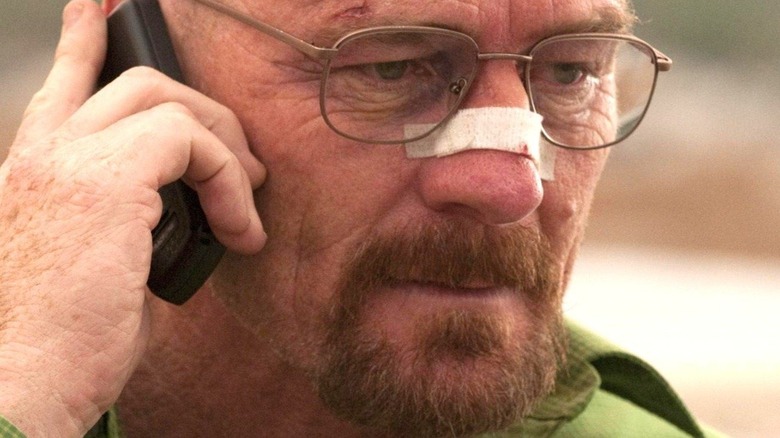 AMC
AMC's "Breaking Bad" is widely regarded as a perfect television show, and its legacy cannot be denied. To this day, Vince Gilligan's neo-western crime drama is celebrated by fans for its high drama and unparalleled ability to make viewers sympathize with some questionable characters, most of whom operated on the wrong side of the law. For five riveting seasons, Walter White (Bryan Cranston) and Jesse Pinkman (Aaron Paul) produced and distributed methamphetamine throughout New Mexico. Naturally, their illegal escapades brought them into contact with some dangerous human beings. Chaos ensued and blood was shed, but viewers were more than happy to join them for the ride.
There's no denying that Walter and Jesse were compelling characters who knew how to capture people's attention. That said, it's rare for drug dealers to be honored by mainstream society, even if they are fictional and part of a pop-culture phenomenon. However, "Breaking Bad" is a different story, and the city of Albuquerque plans on celebrating the characters in an unexpected way later this month.
Walter White and Jesse Pinkman are getting their own statues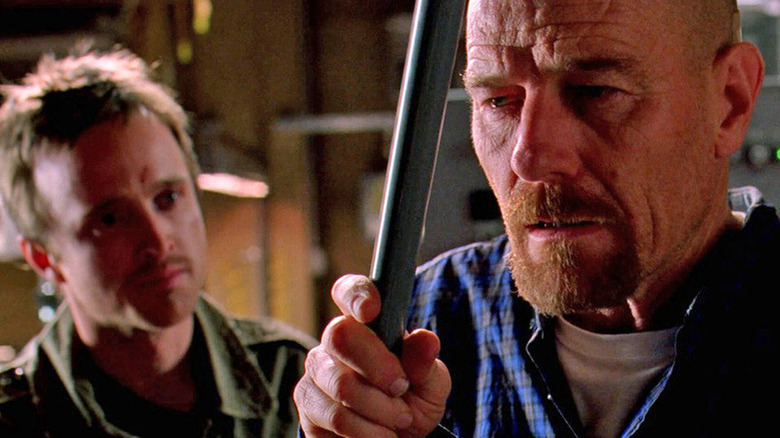 AMC
Albuquerque, New Mexico, is set to honor "Breaking Bad" in a big way. According to IGN, statues of the series' central drug pushers will be unveiled outside the Albuquerque Convention Center on July 29, 2022. 
Per the report, the larger-than-life figures are being donated to the city by Sony Pictures in collaboration with Vince Gilligan, who wants to give back to the area as a thank you for accommodating his projects. "Over the course of fifteen years, two TV shows and one movie, Albuquerque has been wonderful to us. I wanted to return the favor and give something back," the "Breaking Bad" showrunner noted.
Gilligan went on to praise the artist and sculptor Trevor Grove for creating the statues, and he's looking forward to seeing them become a big part of the city's culture moving forward. "It makes me happy to picture them gracing The Duke City for decades to come, attracting busloads of tourists," he added.