If You're Waiting For A Big Abby's Mother Reveal On Night Court, Have Faith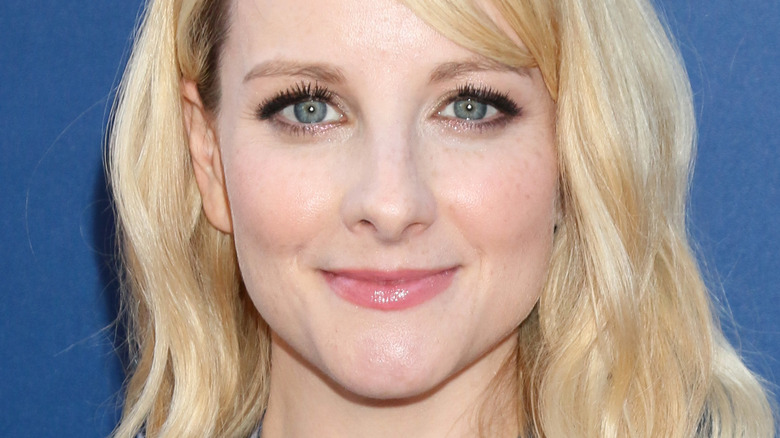 Kathy Hutchins/Shutterstock
The following article contains general spoilers for "Night Court."
Now that fans have met Abby Stone (Melissa Rauch), it's time for "Night Court" to start digging deeper into the perky and fair justice's background. We're learning bits and pieces about her past and present as the show's first two episodes play out; that she has a long-distance fiancé, that she was close to her dad — and that, over time, he lost contact with many of his work friends, but they all loved him and carried happy memories of him.
Thanks to Abby's reminiscing, we know the late Judge Harry T. Stone (Harry Anderson) turned out to be a very good pop, even though he had a complicated personal background. Not only did he share his love of magic with his daughter, he told her all about his buddies on the night court, including Dan Fielding (John Larroquette). Abby easily recognizes Dan upon meeting him, saying that she'd seen him in pictures her father had. 
But there are still a few Abby-related mysteries left to be revealed. Chief among them –  Who's her mom? When the original "Night Court" left the airwaves, Harry was single, after all. It turns out that this is a mystery that "Night Court" fans won't have to agonize over for too much longer. All they need is to have a little faith.
Faith Ford will play Abby's mom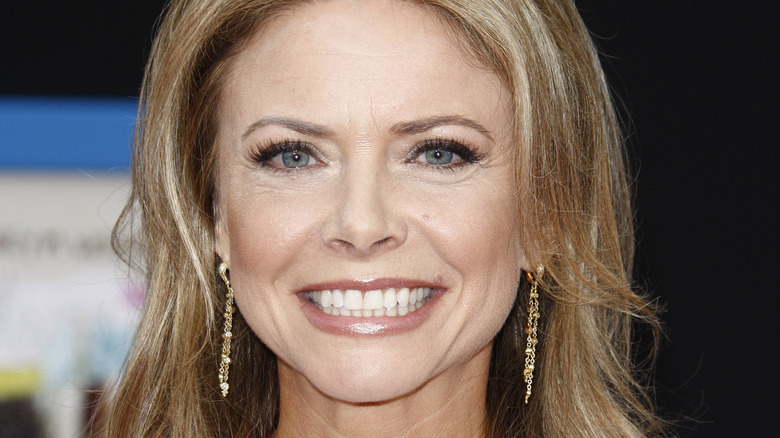 Joe Seer/Shutterstock
And by faith, we mean Faith Ford, who will appear as Abby's mom in an upcoming edition of the show, per a review of a spate of the show's yet-to-air episodes published by The Hollywood Reporter. As of this writing, the character's first and last name has not been released, so we have no idea if Harry married Ford's character before Abby's birth.
Journeywoman actress Ford first captured national attention as perky beauty queen-turned-reporter, Corky Sherwood Forrest, in "Murphy Brown." She also portrayed suburban mom Hope Shanowski, whose whole life is upended when her soap diva sister, Faith Fairfield (Kelly Ripa), moves into her home in the ABC sitcom "Hope & Faith." Ford has stayed busy since the latter sitcom left the air in 2006, appearing in multiple TV movies and co-starring in the short-lived 2018 "Murphy Brown" revival series.
The announcement of Ford's casting might disappoint some longtime "Night Court" fans who are unimpressed with the reboot so far. After all, some of them were likely invested in the relationship between Harry and defense attorney Christine Sullivan (Markie Post), who had an ongoing flirtation throughout the show's latter seasons. We'll have to wait and see what Ford's relationship with Abby and Harry is like.