Can Deadliest Catch's Sig Hansen Actually Speak Norwegian?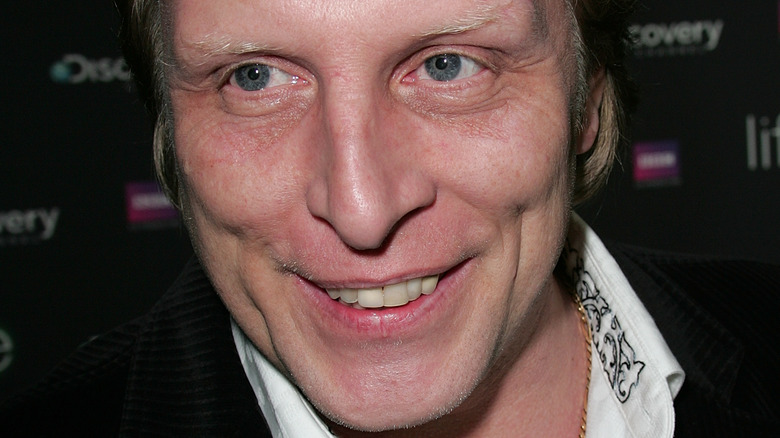 David Livingston/Getty Images
With all the different, fascinating captains featured on Discovery's "Deadliest Catch," it's tough to point out who the star of the show is. However, that puzzle gets solved pretty quickly when you take a step back and focus on the series, as a whole. That's when you realize that the real star is Alaska. From the very first episode, up until recently, whether it's massive crab bounties, dramatic crewman interactions, or terrifying injuries, it's all taken place on and off the coast of the Alaskan Bering Sea. Recently, Sig Hansen, captain of the Northwestern, shifted the business to his home country of Norway, where although the tactics of catching crab are the same, the surrounding culture and language are very different.
Many fans know that Hanson is originally from Norway, and he has always had a connection to the country. In fact, he recently purchased a small island that was a nostalgic spot for not only himself, but for the entire Norwegian fishing industry. The island used to be an old factory where herring was salted and also happened to not only be where his grandmother used to work, but also next to the same town that his parents used to play in as kids. With this island purchase and restoration clearly proving that Hanson continues to have a strong link to his home country, many fans may wonder, does he speak the language?
Both Sig and his children remain connected to Norway
Since the time fans first met Sig Hansen up until recently, the captain of the Northwestern shared little about himself or his work that didn't point to Alaska. In fact, when fishing anywhere else, he has been vocal about wanting to get back to his home base, off the coast of Dutch Harbor. And although he's been clear about his Norwegian heritage, there was initially no indication of whether or not Hanson was bilingual. However, thanks to a combination of surfaced YouTube videos and his eventual spin-off series, "The Viking Returns," there is no longer any doubt that he not only understands Norwegian, but is fluent in it. And Hansen is clearly proud of that.
Some fans may have already found videos on YouTube showing Hanson speaking in his native tongue. Most notably is a clip of him meeting the King of Norway. However, in an interview with Discovery UK, Hanson directly answers the question of whether or not he can speak the language. "We're fluent in speaking Norwegian," he revealed. "Our family does try to travel back once a year, back to the homeland." Hanson went on to explain how important it is to pass the knowledge to the next generation. "The children speak Norwegian in our home, and I am still fairly fluent in it, as well" he said. Vel, det forklarer det (Well, that explains it).