Baz Luhrmann Released Austin Butler's Costume Test Vocals To Prove Skeptical Elvis Viewers Wrong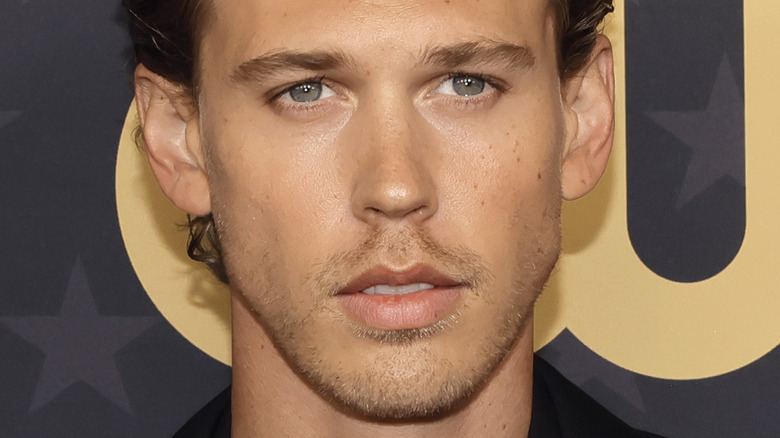 Kevin Winter/Getty Images
Austin Butler has rightly received a ton of praise for his titular performance in Baz Luhrmann's "Elvis." The actor's already won many awards, and plenty more will surely be on the way. And with Oscar nominations right around the corner, Butler seems like a shoo-in to be recognized for his work, although he'll have plenty of ample talent to go up against to actually win the trophy. 
However, a Butler Oscar win wouldn't be out of the question, especially seeing how the actor embodied the legendary singer for much of his adult life. As if that wasn't impressive enough, Butler does a fair amount of singing in the film. While it would be easy to assume the team behind the scenes used The King's vocals for the singing portions of the film, you can actually hear Butler in those parts. 
You may have never noticed, seeing how Butler managed to imitate Elvis' voice exceptionally throughout the movie, to the point where he still kind of talks like Elvis to this day. But director Luhrmann knew he had an upward battle in convincing Elvis' fans that Butler could match up to The King, so he did something sneaky to prove Butler could handle himself. 
People couldn't tell the difference between Elvis' vocals and Austin Butler's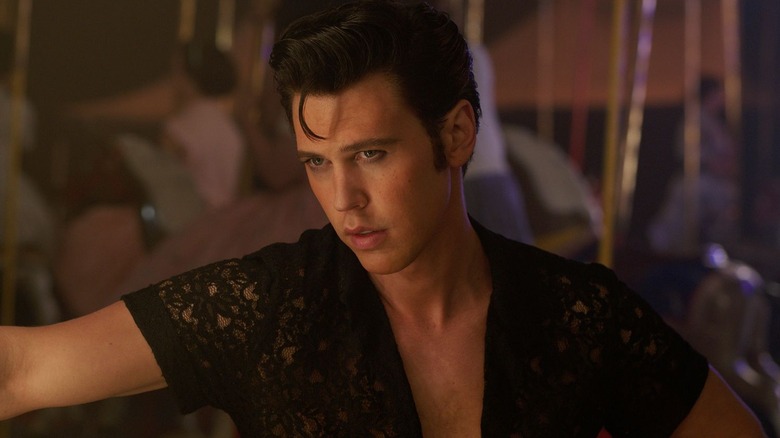 Warner Bros. Pictures
It's fairly commonplace for musical biopics to mix an actor's vocals with the real singer. That's what they did with Rami Malek in "Bohemian Rhapsody." You can hear Malek's vocals mixed with Freddie Mercury's in addition to Marc Martel, a singer known for his Queen covers. They did something similar for "Elvis," but according to Baz Luhrmann, one could go back and forth between the different vocal tracks and not be able to tell which is Elvis and which is Austin Butler. 
In an interview with The Hollywood Reporter, Luhrmann commended Butler on his vocal prowess, stating, "I had to put Austin Butler's costume test out online, because so many people didn't believe that he actually sang the entire first half of the movie." The film's re-recording mixer Andy Nelson backed up this assertion, "I've said this in front of Austin and embarrassed him, because I would have his vocal, and Elvis' vocal, underneath my fingers. And I could switch between it at times. I swear, you would not know which was [which]."
It makes sense Butler's voice would be spot-on. He's stated before how he spent 18 months preparing to play Elvis, not really doing much else during that time. It proved to be fortuitous as Nelson went on to say, "It gave us the ability to transition to Elvis, his voice, which obviously we were going to do, but know that we could back it up with Austin where needed." All that hard work will undoubtedly pay off as Butler will likely receive an Oscar nomination in the near future, which will likely be just one of many "Elvis" will receive as a whole.