Where Is Dog Gone Inspiration Fielding Marshall Now?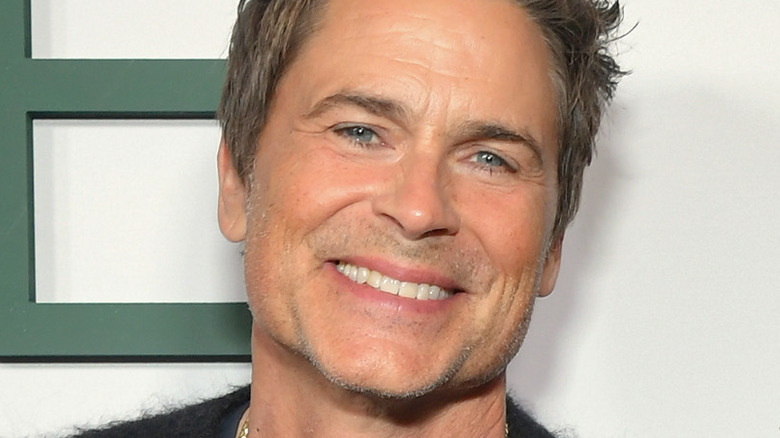 Charley Gallay/Getty Images
When he isn't busy with his podcast, Literally! With Rob Lowe or answering questions about his future on "9-1-1: Lone Star," Rob Lowe is probably busy working on something new. Perhaps it's "Unstable," the comedy series he co-created and is starring in with his son, John Owen Lowe. But currently he's all about promoting his newest film, Netflix's "Dog Gone," which has quickly become the streamer's number one movie (via Flix Patrol).
Co-starring Johnny Berchtold, and Kimberly Williams-Paisley, "Dog Gone" is inspired by a book written by Fielding Marshall's brother-in-law, Pauls Toutonghi, called "Dog Gone: A Lost Pet's Extraordinary Journey and the Family Who Brought Him Home." The true story about Marshall (Berchtold) losing his dog, Gonker, on the Appalachian Trail, the film features an equally heartwarming side story of Fielding and his father (Lowe) finally connecting and bonding during the harrowing search for the missing dog.
Part of what made Gronker's story so emotional was because he had Addison's Disease, so his body wasn't making enough of two hormones dogs need to be able to live. Gronker needed monthly injections or else he would die, and at the time of his disappearance, he was 20 days away from his next shot. The family knew it was urgent to find him.
Many viewers have wondered what happened to Gronker after he was found, and fortunately, his story has a happy ending.
Fielding Marshall moved to Chile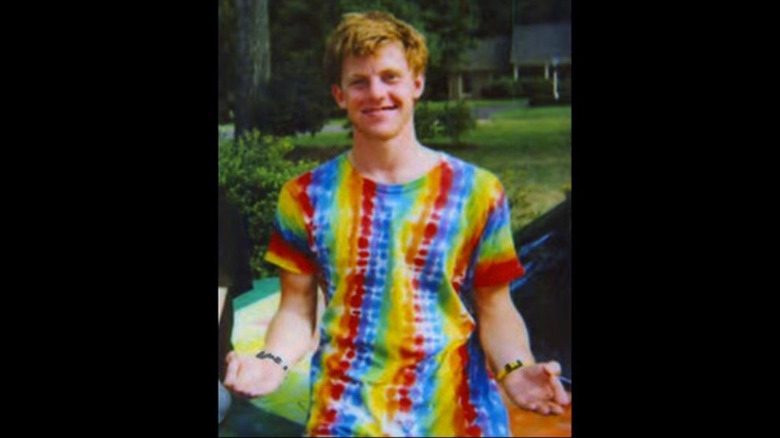 Netflix
While the film "Dog Gone" makes us think Gronker's disappearance is a recent event, it actually occurred 24 years ago, on October 10, 1998. On October 25, the police called the Marshall's residence in the middle of the night, informing them their dog had been found — 111 miles away. Gronker would happily live another five years, dying in 2003. Fielding Marshall decided he wanted to be close to "untamed wilderness" and moved to Chile, where he met a woman and had two children (via New York Post).
While the primary plot of finding Gronker and the secondary story of Fielding bonding with his father are a huge chunk of the movie, there's another story being told in fragments that involves Virginia "Ginny" Marshall (Kimberly Williams-Paisley), as she remembers her own dog that she tragically lost as a child. "When I heard Ginny say that as a little girl she had a beloved dog whose death triggered the most traumatic events in her life, and that she didn't get to say goodbye to this dog, that's the moment that I really felt it was a book," Pauls Toutonghi said in an interview about the novel.
"I love a good dog movie. I love a tear-jerker. I love a movie that's going to make you cry, just as a film-goer. The father/son dynamic gets me every time," Rob Lowe told Collider. [there's] something about families that I really respond to. This had all three of them."