Is Rob Lowe Really Leaving 9-1-1 Lone Star?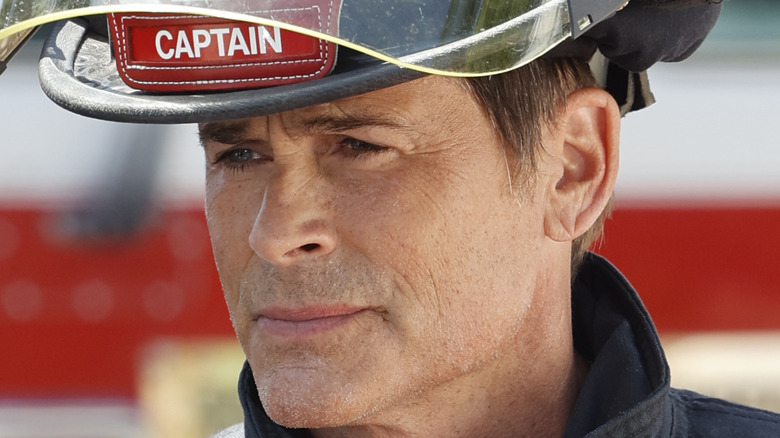 Jordin Althaus/Fox
Owen Strand (Rob Lowe) has suffered mightily throughout Season 3 of "9-1-1: Lone Star." The 126 closed, which left him jobless in the middle of an ice storm at the start of the season, and he ultimately had to lead a crowdfunding effort to get the station re-opened. He also captained his team in a softball game against a team of police officers after an encounter involving him and a cop went viral. In a dramatic turn of events, Owen also had to cope with the ill health of his son, T.K. Strand (Ronen Rubinstein), who had been plunged into a coma thanks to the aforementioned ice storm. Once T.K. was awake, the twosome had to fly out to attend the funeral of T.K.'s mother.
But all of that pales in comparison to what Owen encountered in "Spring Cleaning," the penultimate Season 3 episode. In this chapter of "9-1-1 Lone Star," he is one of the Engine 126 team members who is caught in the collapse of a building plagued by a gas leak while he and his crew are attempting to save the day. At the end of "Spring Cleaning," his fate is unclear. A season finale teaser released by Fox (via YouTube) shows Owen on a stretcher being carried out of the rubble as his voiceover is heard saying, "The end is going to happen no matter what we do."
All of these wild plots twists and turns no doubt have fans of the Fox series wondering if Owen is going to survive the blast — and if Lowe is gone for good.
Fans can expect Lowe to stick around on 9-1-1: Lone Star -- for now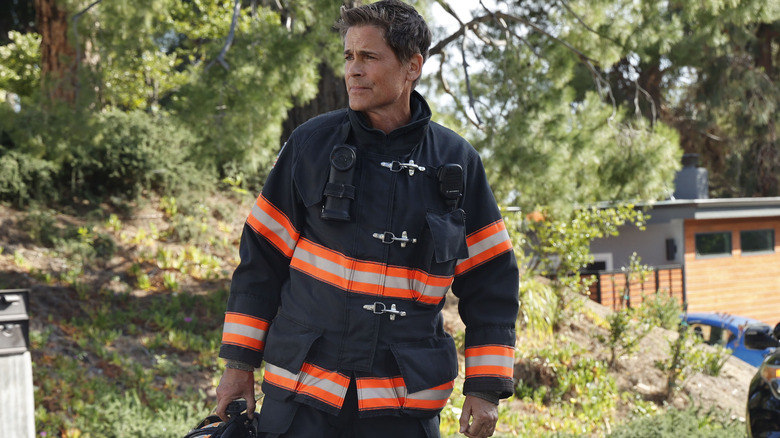 Jordin Althaus/Fox
The question of whether Rob Lowe is leaving "9-1-1: Lone Star" may, on its face, seem like a tricky one to answer. The fact that his character, Owen Strand, appears to be in dire straits heading into the Season 3 finale is worrisome. But it also doesn't help that, per The Hollywood Reporter, Lowe signed with Netflix to co-headline a comedy with his son, John Owen Lowe, titled "Unstable" in April 2022. The show has been ordered straight to series. But, according to THR, there's no sign Lowe will leave his perch on "9-1-1: Lone Star" in order to work on his new Netflix project.
Even more reassuring is the fact that, at the time of the announcement, TVLine declared Lowe's work on the Fox drama will not be affected by his involvement in "Unstable." That means he'll ostensibly juggle both jobs at the same time, should "9-1-1: Lone Star" be renewed for a fourth season. The same will likely apply to John Owen who, per IMDb, works on "9-1-1: Lone Star" as a staff writer and story editor. So, in spite of how dangerous things look for Owen right now, it's unlikely he will die following that shocking explosion on "Spring Cleaning."
Of course, we're leaving a little bit of leeway here just in case "9-1-1: Lone Star" tries to shock its audience with a sudden plot twist and kill Owen off in "A Bright and Cloudless Morning," the Season 3 finale episode.