Octavia Spencer Opens Up About Typecasting Troubles After The Help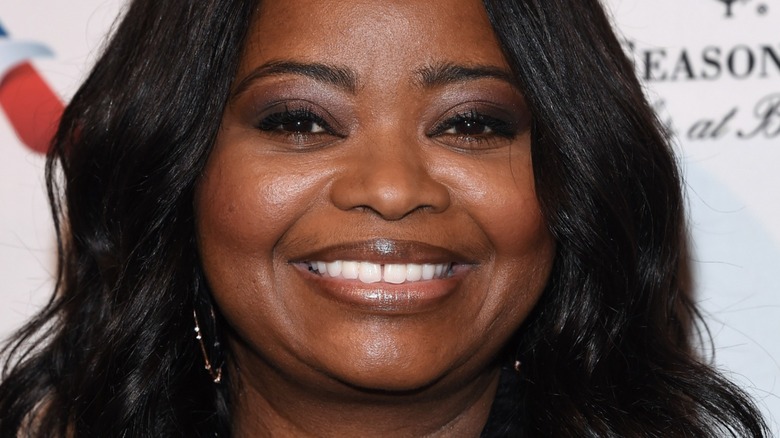 DFree/Shutterstock
There's no doubt to be had about Octavia Spencer's status as one of the most prestigious, acclaimed, and altogether beloved American screen performers working today. In the span of just over a decade, the Alabama-born actress has been able to establish herself as the kind of presence who can immediately spark interest in a project and impart notoriety and credibility to it, and whose performances can consistently be counted on to deliver depth, charisma, and emotional truth even when the movies around them don't quite measure up.
But, like most great actors — and, especially, like most great Black actors — who manage to make it all the way to the top of Hollywood, the road for Spencer was far from an easy one. Originally a casting department worker, she found her way into a series of bit parts in the 1990s and 2000s, which gradually grew in substance and flashiness over the years. Nowadays, of course, the public largely remembers one particular film as the pivotal moment in Spencer's career that saw her go from an up-and-comer to a marquee name: 2011's "The Help." With her show-stopping performance as rebellious maid Minny Jackson, Spencer finally had her breakthrough moment, snagging countless awards including an Academy Award for Best Supporting Actress. And yet, even the smashing success of "The Help" didn't quite transform Spencer's career overnight; as she recently revealed on "WTF with Marc Maron," she had to fight against typecasting in the years following the film.
Octavia Spencer refused to take subpar maid roles after The Help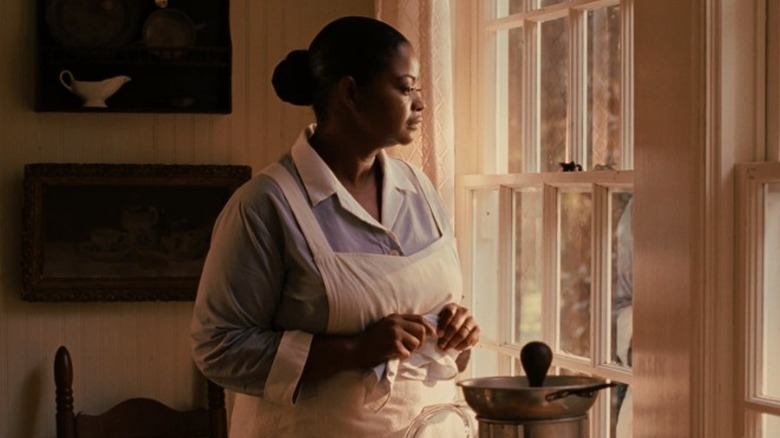 Walt Disney Studios
Octavia Spencer sat down with Marc Maron for the January 19, 2023, episode of "WTF with Marc Maron," where she gave listeners an overview of her career, her artistry, her relationship with the industry, and how it's changed over the years. In the back half of the episode, Maron and Spencer got to talking about "The Help" and what impact it had on Spencer's trajectory, with Maron presuming that everything must have changed for her following that film.
Spencer confessed that it wasn't exactly the case, at least not as fast and easily as one might assume, given the Oscar of it all. "Because this is where we get back to the typecasting, where people wanted to see you a certain way," she said at around the 67-minute mark of her interview. The actress revealed that, after "The Help" had become an Academy Award-winning hit, she and her then-agent and current producing partner Brian Clisham made an active decision to turn down the myriad similar, yet underwhelming, roles that came her way.
"I just played the best maid role written. And if they're going to keep bringing those to me we're going to have to keep saying no. Like, what's different about this maid than the one [I just played]?" Spencer told Maron. "What I felt is that people don't have any imagination," the actress added, noting how important it was to not allow herself to be seen only in the way people already saw her.
Spencer's career has been marked by variety and reinvention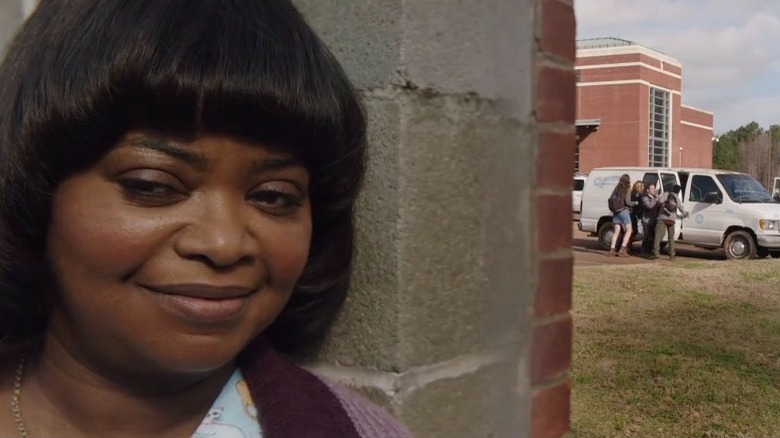 Universal Pictures
In the decade-plus since "The Help," Octavia Spencer has availed herself of her emergence into the limelight to build a career marked by variety and reinvention, staying true to her words on "WTF with Marc Maron." While it is true that each of her three Academy Award nominations — for "The Help," 2016's "Hidden Figures," and 2017's "The Shape of Water" — have all been for playing women in 1960s America, that really says more about the biases of the award season machine than about her work as an actor; after all, there's been no shortage of great Spencer roles that have nothing to do with that particular niche.
She could easily have scored another Oscar nomination two years after "The Help" for her heartrending performance as Oscar Grant's mother Wanda in Ryan Coogler's breakthrough indie "Fruitvale Station," and, in the same year, her turn in Bong Joon-ho's "Snowpiercer" also showed that she could acquit herself mightily in a snazzy action-fantasy film. The 2017 faith-based hit "The Shack" saw Spencer play God herself convincingly, while her recurring arc on three seasons of CBS's "Mom" served as a reminder of her comedic gifts. 
And the year 2019 proved particularly winning for her, with three highly acclaimed, vastly different roles — in "Ma," "Luce," and on Apple TV+'s "Truth Be Told" — that existed far outside the boundaries of conformist expectations for middle-aged Black women on screen. These roles decisively proved that Octavia Spencer can essentially do anything.