The Character Everyone Forgets Octavia Spencer Played In Halloween II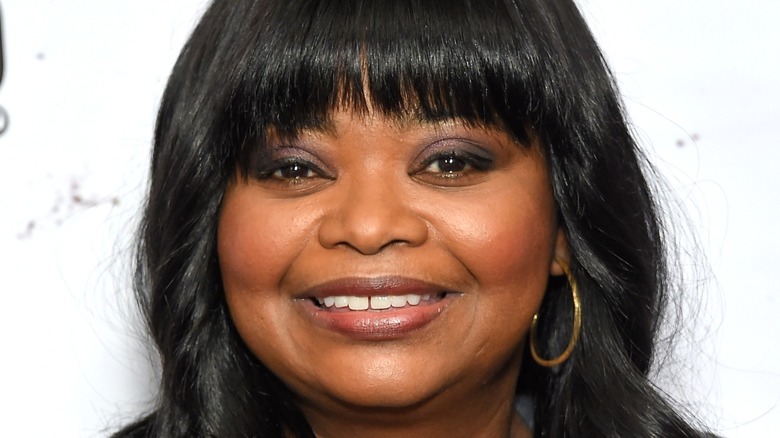 DFree/Shutterstock
Over the years, actor Octavia Spencer has established herself as one of Hollywood's most gifted screen stars. She's been nominated for three Oscars — winning one in 2012 for Best Supporting Actress — along with numerous other awards for her work in both television and movies. However, there was once a time when Spencer's roles flew completely under the radar, including one from Rob Zombie's "Halloween II" that seems to have been forgotten entirely by movie fans. 
It came before "The Shape of Water," before "Hidden Figures" and even "The Help." Spencer had already amassed an impressive catalog of acting credits but was still primarily known as a character actor. It was 2009, and her previous credits that year had listed Spencer as "bank co-worker No. 1" in Sam Raimi's "Drag Me to Hell" and "troubled woman" in Joe Wright's "The Soloist." So it's no surprise that her next big role would also go unnoticed.
Octavia Spencer was a Michael Myers victim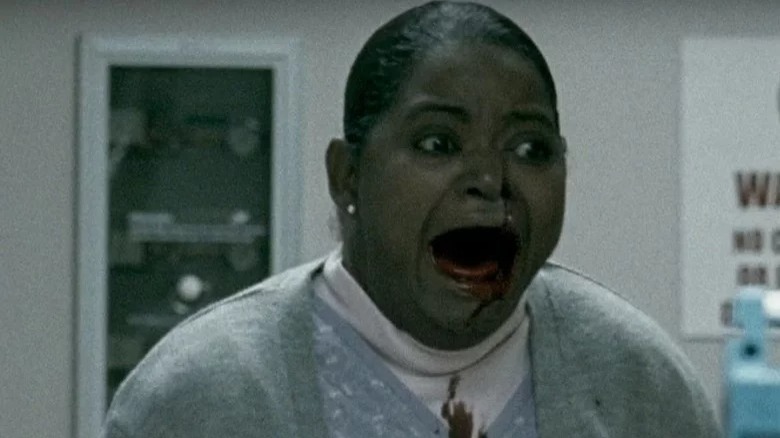 Dimension Films
Appearing in Rob Zombie's "Halloween II," Octavia Spencer provided one of the most gruesome death scenes of the entire franchise. While her portrayal of Nurse Daniels was largely forgotten, the character's brutal murder at the hands of Michael Myers left a lasting impression on horror fans.
The scene comes at the start of "Halloween II," while Laurie Strode (Scout Taylor-Compton) is recovering in the hospital following the events of Zombie's first "Halloween." Nurse Daniels is on duty that night and winds up getting stabbed repeatedly by Michael as he attempts to find Laurie. 
Spencer's role may have been small, but that performance marked a turning point in the Alabama native's career. Not long after "Halloween II," Spencer was cast as Minny Jackson in 2011's "The Help" — which is considered her biggest role. The part landed Spencer an Oscar and led to numerous acting opportunities. Some of her most recent acting credits include "Dolittle," "The Witches" and "Thunder Force" alongside Melissa McCarthy. Her next big film will be the sci-fi thriller "Encounter," which is due out in December 2021.