The Character Everyone Forgets Octavia Spencer Played In Spider-Man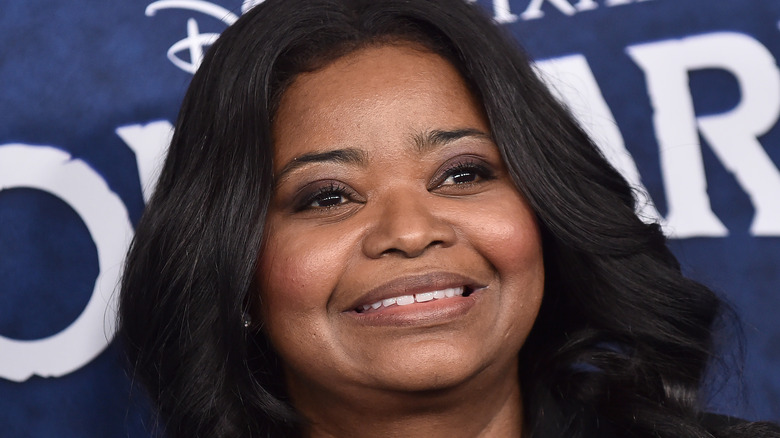 DFree/Shutterstock
Since arriving on the scene in the mid-1990s, Octavia Spencer has solidified herself as one of the most reliable and gifted stars in Hollywood. Throughout her career, she's been nominated for three Oscars — winning one in 2012 for best supporting actress in "The Help" — along with numerous other awards for her contributions to cinema and television. Everyone knows just how talented Spencer is these days, but for a long time, she was a performer who mostly flew under the radar.
Prior to becoming a household name thanks to her performances in movies such as "The Help," "Hidden Figures," and "The Shape of Water," Spencer was primarily known for her character-based performances and bit-part roles in a wide array of projects. Some of those outings — including her turn in Rob Zombie's "Halloween II," which saw Spencer tussling with horror legend Michael Myers — have been overlooked or forgotten in recent years. The same could also be said for her role in Sam Raimi's "Spider-Man," released all the way back in 2002.
Octavia Spencer helps Peter Parker become a wrestler in Spider-Man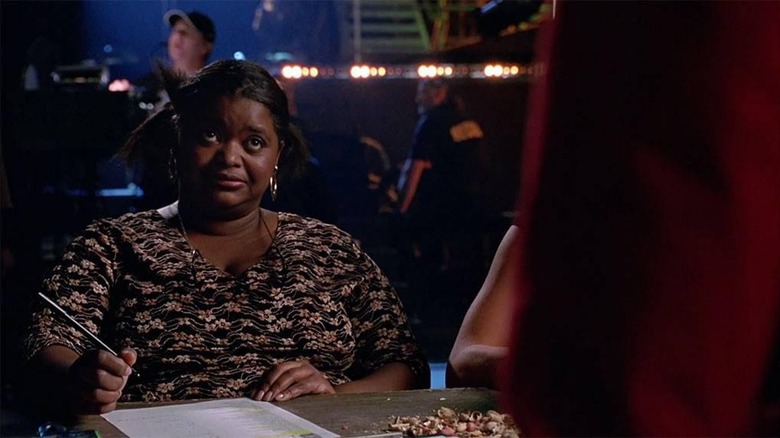 Sony Pictures Releasing
Octavia Spencer doesn't feature prominently in "Spider-Man," but she does shine during her limited screen time. Portraying the role of Check-In Girl, Spencer can be seen during the scene in which the titular web-slinger (Tobey Maguire) tries his hand at professional wrestling.
During their exchange, Spencer's character tries to discourage our hero from joining the event, informing him that there's no "featherweight division" before calling him "small fry." She then begrudgingly lets Spidey enter the ring after he agrees to not hold the event organizers liable for any injuries he might sustain. It's a funny moment that allows Spencer to showcase her comedic sensibilities, and it leads to the titular hero's memorable showdown with "Macho Man" Randy Savage's Bonesaw McGraw.
Following "Spider-Man," Spencer continued to make appearances in some well-known movies from the early 2000s, including "Legally Blonde 2: Red, White & Blonde" and "Bad Santa."