The White Lotus' Jennifer Coolidge Is Down For A Tanya-Centered Prequel (She Just Wants Someone Else To Ask)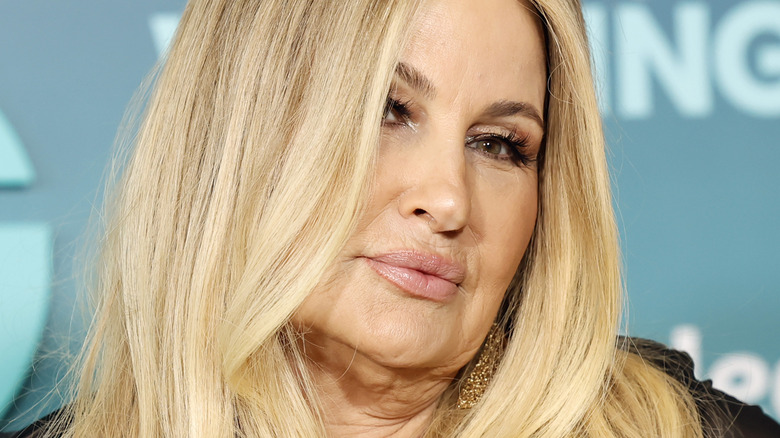 Emma Mcintyre/Getty Images
In the summer of 2021, Mike White and HBO brought audiences the inaugural season of "The White Lotus." The comedy-drama series centers on the titular hotel chain, where its various guests watch as their relaxing getaways transform into hectic, increasingly uncomfortable nightmares. The hotel workers aren't off the hook either, being caught up in the chaos in one way or another. Of course, this engaging premise wouldn't be nearly as effective as it has turned out to be without a stellar cast behind it. It goes without saying that Jennifer Coolidge (who avoids watching the show) has proven one of the foremost fan favorites of the bunch.
On "The White Lotus," Coolidge takes on the role of Tanya McQuoid: a woman with a troubled past that is doing her best to heal and find some semblance of peace. She first appeared during the first season, and unlike her fellow Season 1 stars, she returned for Season 2. However, by the time that batch of episodes ended, it couldn't have been more clear that Tanya's time in the spotlight was over. In the Season 2 finale, "Arrivederci," she met her end after falling off the side of a yacht and hitting her head, concluding her "White Lotus" tenure rather unceremoniously. Then again, perhaps we haven't seen the last of Tanya after all.
Given the opportunity, Jennifer Coolidge would love to lead a Tanya-centric "White Lotus" prequel, but don't expect her to start campaigning for it.
Coolidge hopes fans will rally together for a Tanya prequel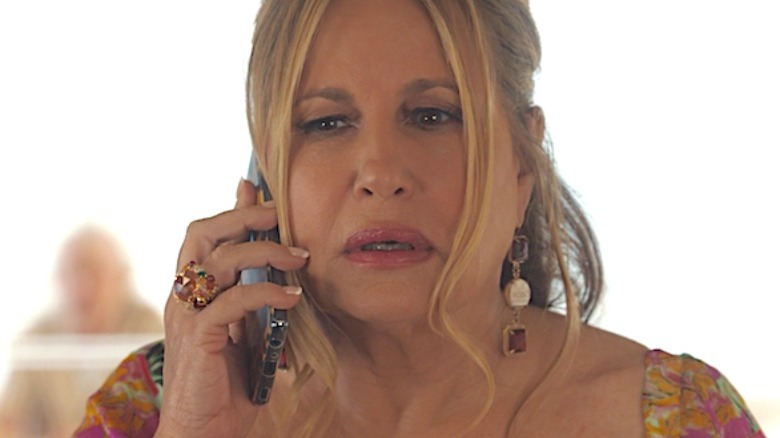 HBO
Following the conclusion of "The White Lotus" Season 2, Jennifer Coolidge spoke to Variety at the premiere of her latest film, "Shotgun Wedding." There she was asked about her feelings on a Tanya "White Lotus" prequel series, and she had some interesting thoughts to share. While she's more than up for such a production, she expressed her belief that she shouldn't be the one to pitch it to Mike White. "For me, I think it looks like I'm a whiner or something," she said, urging fans to lead the charge if they really want to see a Tanya series come to fruition.
Coolidge also recalled her disappointment in learning that Tanya would die by the end of Season 2 and the conversation she had with White about it. "I said, 'Do I really have to be killed?' And he said, 'Yes, it's over, Jennifer,'" she shared, so she seems pretty heartbroken that her time in the "White Lotus" franchise has wrapped up. Hopefully, either she will muster up the courage to send the idea of a Tanya show over to White, or he'll take notice of a fan movement clamoring for it. Now is as good a time as any to cross your fingers, "White Lotus" fans.
As the wait begins for "The White Lotus" Season 3 — as well as the creation of a Jennifer Coolidge-led Tanya McQuoid origin series — feel free to check out the first two "White Lotus" seasons via the HBO Max streaming service.