We've Actually Seen Aaron Curtis Actor Michael Epps In The One Chicago Universe Once Before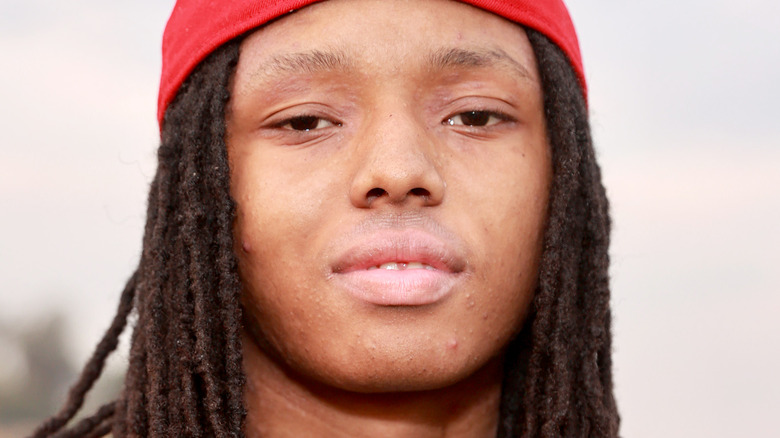 Emma Mcintyre/Getty Images
The following article contains spoilers for "Chicago Med" Season 8, Episode 12 — "We All Know What They Say About Assumptions."
The One Chicago universe definitely has a good nose for talent. Several of the actors who ply their trade on "Chicago Fire," "Chicago P.D.," and "Chicago Med" were discovered for the show or had very slim résumés before becoming a part of the universe, including Hanako Greensmith and Marina Squerciati. While the shows also sport a number of showbusiness vets, for some actors, this is indeed the biggest and best acting opportunity they've yet received. While young actor Michael Epps already has the experience of leading Showtime's "The Chi," he only counted three total roles to his name before appearing on "Chicago Med."
During "We All Know What They Say About Assumptions," Epps plays Aaron Curtis, a recalcitrant gunshot victim whose old wound finds Will Halstead (Nick Gehlfuss) and Maggie Lockwood (Marlyne Barrett) caught between allowing Chicago P.D. officers to take Curtis' bullet once they extract it to prove he committed a robbery and protecting the 17-year-old, who swears to his innocence. Crockett Marcel (Dominic Rains) is called in to perform surgery with a new AI tool. The bullet is extracted, Aaron's life is saved, and ultimately, it's proven that while he was at the scene of the shooting, he did not perpetrate it.
Epps' assured performance speaks of his years on "The Chi." But, interestingly enough, this doesn't mark his first appearance in the One Chicago universe.
Michael Epps previously appeared on Chicago Fire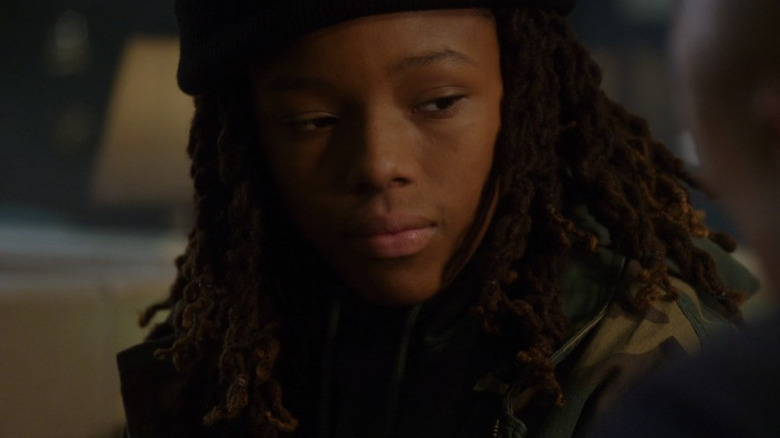 NBC
Michael Epps has previously appeared in the One Chicago universe as Taye in the Season 6 "Chicago Fire" episode "When They See Us Coming."  Taye has a close connection to Joe Cruz (Joe Minoso), who's trying to give him a shoulder to lean on and mentor him. It turns out that Taye's been having a hard time with things lately and has a propensity for acting out. Ergo, Joe's trying to help him with his math homework and behave in a supportive manner about his love of basketball.
It turns out he lives in an apartment complex that happens to be under surveillance by the FBI, who are waiting for an escaped fugitive to visit his family in a nearby home. Matthew Casey (Jesse Spencer) and Kelly Severide (Taylor Kinney) join a number of cops on the stakeout, all of whom resent but need their presence. Taye provides a distraction during the stakeout by throwing a brick through a window, which puts the firemen on awkward footing with the feds. In the end, Taye opens up to Joe and their bond strengthens, and Casey and Severide try to help out the cops when the stakeout turns deadly.
Epps apparently enjoyed his time on the set, per a Facebook post he made around the time of filming. Who knows; maybe he'll end up with a starring role on "Chicago P.D." before long.