Star Trek: Discovery Casts Marvel's Inhumans Star As Captain Pike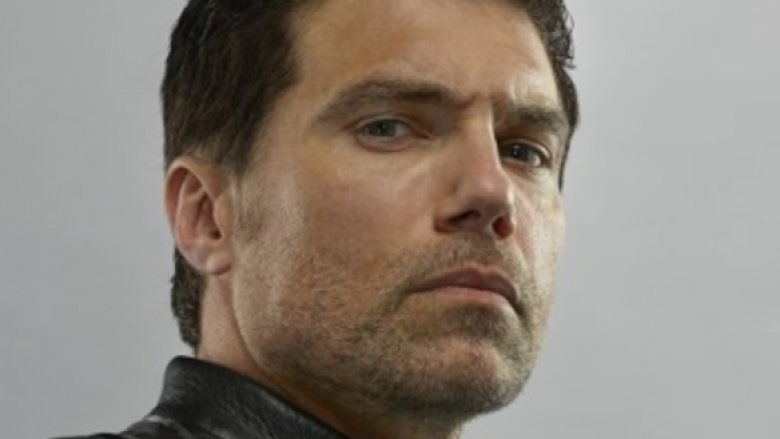 ABC
Star Trek: Discovery is boldly going back to where it started.
Producers of the CBS All-Access series have officially cast Starfleet Captain Christopher Pike, the original leading officer of the USS Enterprise. According to a report by Variety, the role will be played by Inhumans and Hell on Wheels star Anson Mount.
Star Trek: Discovery kicked off its first season 15-episode season in September 2017 before wrapping up in February, ending on a cliffhanger in which the Discovery comes face-to-face with the Enterprise under Pike's command. 
Three other actors have taken on the role of Pike in the long history of the Star Trek series, with the character most recently being played in 2009's Star Trek and 2013's Star Trek Into Darkness by Bruce Greenwood.
The original, unused pilot for Star Trek, "The Cage", starred Jeffrey Hunter as Pike, with the character serving as the pilot's main protagonist. A later two-part episode of The Original Series featured Sean Kenney as the Captain, immobilized and confined to a wheelchair operated by his mind. 
Based on how the first season of Discovery ended, Mount will presumably be playing a version of the character closer to his original incarnation, rather than the more well-known version incapable of easy movement or speech.
Mount's most recent series role as the Inhuman Black Bolt on Marvel's Inhumans didn't really go that well, with the series receiving uniform criticism during its eight-episode first season. While that series has not been officially canceled by ABC, it is not expected to return.
The second season of Star Trek: Discovery has officially been ordered, though no release date has yet been announced. On the theatrical side, multiple scripts are being developed for a probable fourth movie in the revived film series, possibly to be directed by Quentin Tarantino, though that story seems to get more unlikely with every passing day. 
For more on the best and worst of Star Trek, check out comic book writer Chris Sims' rundown of his most (and least) favorite episodes of Star Trek: The Next Generation.