Yellowstone's Wes Bentley Feels Jamie Reflects A Chess Player
"Yellowstone" has been called a lot of things since making its debut in 2018. The term "character study," however, has rarely been used when describing Taylor Sheridan's melodramatic Western thrill ride. Despite the fact, the series arguably ranks among the most legitimately character-driven affairs on television. And as far as characters go, Sheridan has delivered a lineup worthy of a Greek tragedy with the Dutton family and their ever-shifting slate of enemies and allies.
Still, few of those characters have proven as much of a ... shall we say, troublemaker, as Jamie Dutton. 
In fact, Jamie has shifted his motivations and allegiances so many times throughout the series run that it's often tough to tell whether he's out to destroy his adoptive family, or if he's merely desperate to earn their affection and approval. Given his devious actions in the first half of Season 5, and the fact that Jamie has finally found his spine, that question is undoubtedly a bit clearer than it used to be. Jamie has rightfully earned the ire of "Yellowstone" fandom for his actions. But whether you love or loathe the adopted Dutton, "Yellowstone" fans can surely agree it's a blast to watching Wes Bentley bring the duplicitous character to life as he navigates the series' increasingly perilous chess board. And Bentley himself seems to think Jamie is fast becoming a chess master not to be trifled with on the show.
Bentley relishes bringing the many faces of Jamie Dutton to the Yellowstone chess board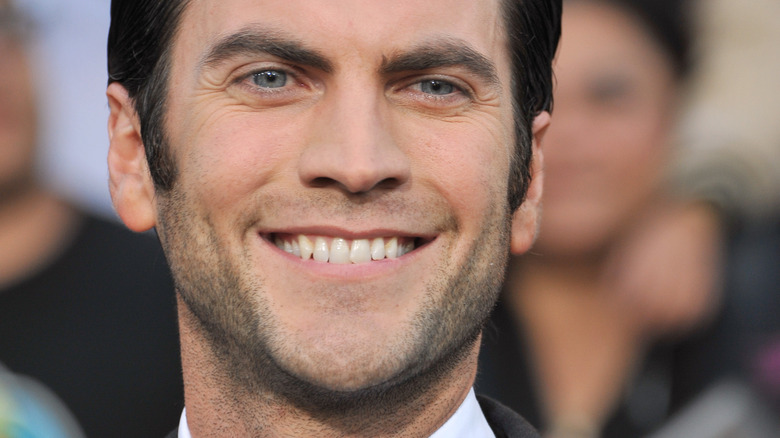 Featureflash Photo Agency/Shutterstock
The topic of Jamie Dutton's shapeshifting persona came up in during Wes Bentley's recent interview with Yahoo! Entertainment. In the course of conversation, Bentley admitted he finds a lot of Jamie's shifting nuances already built into the way Taylor Sheridan writes the character. And he often turns to Sheridan himself to fill in the gaps. And throughout the show's run, he has come to see Jamie's various strategies as the same employed by chess experts, telling Yahoo!, "Jamie is a chess player thinking steps ahead all the time."
To date Jamie has often been outplayed by his dad John Dutton (Kevin Costner), or his sister Beth Dutton (Kelly Reilly). Still, Bentley believes it wasn't until Season 5 that it began to feel like Jamie was running out of moves. "He always had a plan up until the beginning of this season, where he felt stumped for the first time, since he didn't know what Beth knew or not."
Jamie, of course, spent the bulk of the season plotting his boldest moves yet in the series' ongoing chess match. And the fallout from those moves should provide Bentley with some seriously juicy Jamie moments when Season 5 resumes later this Summer. For his part, Bentley remains grateful to still be a major player in the "Yellowstone" chess game. He's maybe even more grateful that he gets to play the game with such a complex character. "All I ever wanted to do is play diverse characters," he admitted to Yahoo!, adding, "And I'm playing diverse characters in one character [...] It's been a challenge and a pleasure to do all of that."