Scream 6 Producer Kevin Williamson Originally Couldn't Find Hayden Panettiere To Cast Her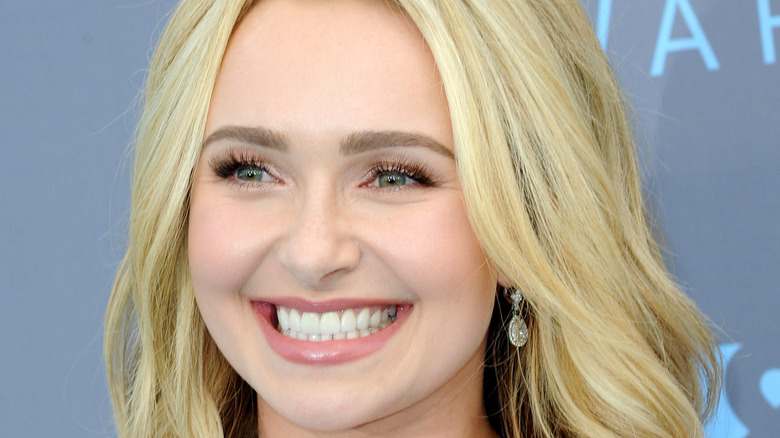 Tinseltown/Shutterstock
Fans of the "Scream" franchise are already excited about the return of a fan-favorite character to the Screamiverse for the upcoming "Scream 6." It's Kirby Reed (Hayden Panettiere), last seen left for dead by the Ghostface killer in Wes Craven's 2011 "Scream 4."
The return of Kirby to the world of "Scream" might not have seemed like a likely scenario, given Panettiere's absence from film and television over the last several years. Her IMDb page shows her last credit was in 2018, and according to "Scream 6" producer Kevin Williamson, it's not just the screen that she has become scarce on. The actress herself was pretty challenging for the filmmakers to track down.
Williamson says that orchestrating the long-awaited return of Kirby Reed was more of a challenge than usual due to Panettiere having "disappeared" without even an agent in Hollywood (or anywhere else). Thankfully, they managed to track her down, but doing so wasn't without its challenges.
Panettiere's character's precise role in the sequel remains a secret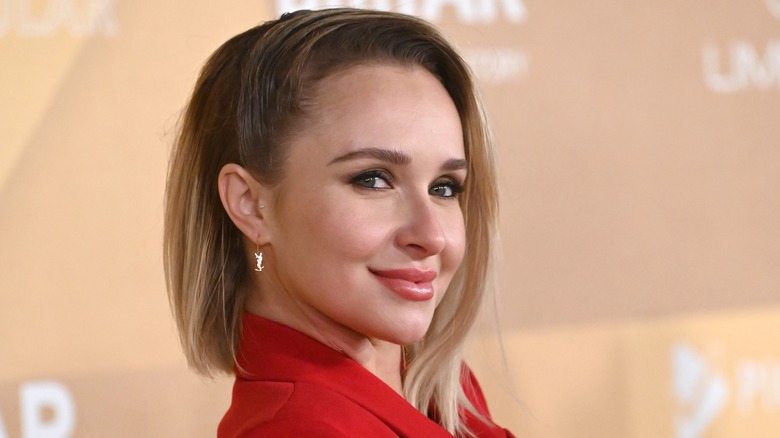 Featureflash Photo Agency/Shutterstock
Producer Kevin Williamson told Variety that casting Hayden Panettiere in "Scream 6" wasn't a simple matter of contacting the actress's agent – because she didn't have one anymore. "We're like, 'Where's Kirby?' We couldn't find her. She doesn't have an agent. She had sort of disappeared," said Williamson.
Fortunately, Williamson's series "Tell Me a Story" filmed in Tennessee in 2019, which allowed him to connect with crew members who also worked locally on "Nashville" and provided a link to the actress. After that, the process proceeded smoothly, and now Kirby Reed is set to return to "Scream 6." But what exactly that return will look like is still a mystery, as Williamson explained. "There's so much speculation about what her participation is in the movie and I love it. We should just let it live until the movie."
That will mean that you probably won't have a more specific notion of exactly how Kirby Reed is alive and functioning within "Scream 6" before it hits theaters on March 10, 2023. But there is a new trailer for "Scream 6" with a brief glimpse of the character to tide you over.