Prince Harry's 60 Minutes Interview Is The Most-Viewed In The Last Two Years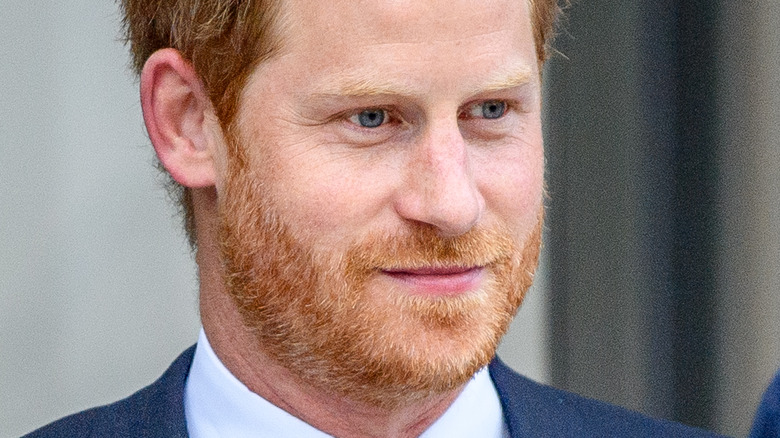 Roy Rochlin/Getty Images
The saga of Prince Harry and Meghan Markle's conflict with the British royal family has been making waves in the U.K. and around the world ever since the couple's landmark interview with Oprah Winfrey in March 2021. Since then, the "Harry & Meghan" Netflix limited series was released in December 2022, revealing extra bits of information about the pair's tumultuous relationship with Harry's family. Most recently, Harry's autobiography "Spare" saw the light of day, hitting the bookstores on January 10, 2023. 
Prior to the book's release, Harry has been making the rounds in a variety of media outlets, giving interviews intended to promote "Spare," which was ghostwritten by J.R. Moehringer, who's known for penning several other high-profile autobiographies (via CNBC). One such outlet was CBS, where Harry appeared on "60 Minutes,"  Harry's appearance on the news magazine show proved that the interest around his and Markle's saga remains high, as the January 8, 2023, interview amassed a season-high viewership and the highest of any "60 Minutes" episode since October 2020. 
Over 11 million people tuned in to see Harry on 60 Minutes
Anderson Cooper's "60 Minutes" interview with Prince Harry was seen by a whopping 11.2 million viewers (via Variety). Harry's first appearance on American TV promoting his autobiography not only was the most-viewed "60 Minutes" episode of the season so far, but it also holds the highest next-day viewership since an October 2020 episode that featured an interview with Donald Trump, which amassed a total of 16.82 million viewers (via The Wrap). 
During the interview, Cooper and Harry spoke about the contents of "Spare," but also shed some details on a number of important events from the prince's past, most notably his mother Princess Diana's car crash death in August 1997. When asked about his reaction to hearing the news of his mother's demise, Harry admitted that he was too shocked to cry, and even felt guilty about his lack of emotion during Diana's funeral. He also remarked on how odd the entire ordeal felt for him, a 12-year-old boy at the time. "I do remember one of the strangest parts to it was taking flowers from people and then placing those flowers with the rest of them," he said, as transcribed by CBS. "As if I was some sort of middle person for their grief."
Many people, including journalists, claim that they're tired of hearing about Harry and Meghan Markle, suggesting that the media should refrain from focusing on the couple's drama to make space for more pressing issues (via Al Jazeera). However, as the viewership of Harry's recent "60 Minutes" interview strikingly proves, he and Meghan continue to generate massive amounts of interest, making it near-impossible for news outlets to simply ignore the issue.