Preacher Season 3 Set Photos, Release Date Revealed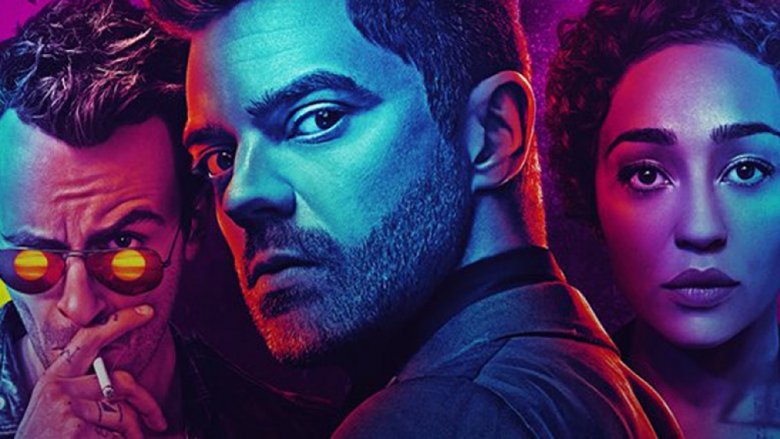 AMC
Preacher is preparing for an unholy comeback.
Network AMC has officially dated season 3 of its larger-than-life drama series Preacher for a late June premiere. Deadline relays that the first episode of Preacher's third trip around the small screen is set to air on Sunday, June 24 at 10 PM ET. 
Alongside the premiere date announcement, AMC unveiled three first-look photos from the upcoming season, which feature peeks at everyone's favorite West Texas preacher Jesse Custer (Dominic Cooper) and his no-holds-barred badass of a (former) girlfriend Tulip (Ruth Negga), as well as a pack of white suit-clad villains. Missing from the promo shots, however, is the wise-cracking Irish vampire Cassidy (Joseph Gilgun), but we know he'll be back for the third season. 
Season three will see the troublesome trio heading to the one place Jesse has been trying to avoid his entire life: his home. Jesse's quest for God brings him, Tulip, and Cassidy to the Louisiana Plantation known as Angelville, the place Jesse was raised. Though grudges, sinister responsibilities, and deadly obligations await them, Jesse — along with his friends and even a handful of enemies — must confront his past and escape his old demons. If he doesn't? Well, the world may come to an end. 
Take a look at the new photos below.
Developed for television by Seth Rogen and Evan Goldberg, with Sam Catlin taking the reins as series showrunner, Preacher is based on the popular cult comic book franchise created by writer Garth Ennis and artist Steve Dillon. The series stars Ian Coletti as Eugene "Arseface" Root, Graham McTavish as The Saint of Killers, Pip Torrens as Herr Starr, Julie Ann Emery as Lara Featherstone, and Malcolm Barrett as Hoover. Preacher season 3 will introduce a few fresh faces, including Betty Buckley as Marie "Gran'ma" L'Angelle, Colin Cunningham as T.C., Jeremy Childs as Jody, Liz McGeever as Christina, and Jonny Coyne as Allfather D'Aronique. 
Preacher will return to AMC for season 3 on June 24 at 10 PM ET.