CSI's Marg Helgenberger Has Words Of Praise For Quentin Tarantino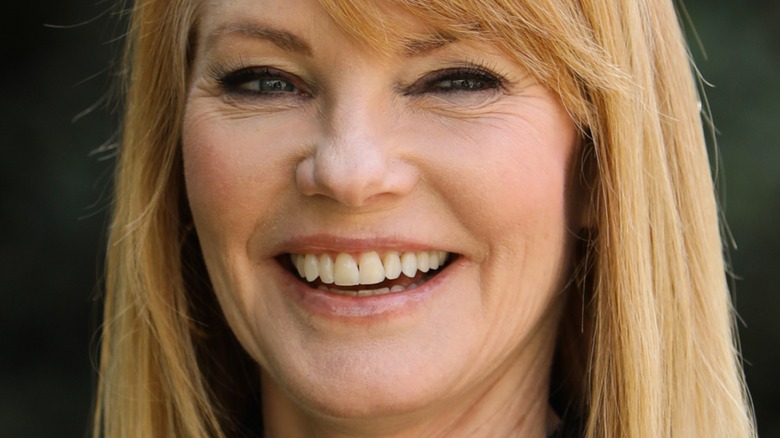 Paul Archuleta/Getty Images
Since the 1980s, American actor Marg Helgenberger has frequently played strong, independent women in situations dominated by a male power structure. Her breakout role in the Vietnam War drama series "China Beach" helped to cement this image. She delivered an Emmy-winning turn as K.C. Koloski, a volunteer assisting with the war effort in the titular location. The actor went on to feature in supporting roles in movies like "Species," "Erin Brockovich," and "In Good Company," but arguably her most prominent role is as crime scene investigator Catherine Willows in the CBS shows "CSI" and "CSI: Vegas."
"CSI" ran from 2000 to 2015 and helped to usher in an era of darker and more subversive material within the oversaturated TV landscape of network procedural dramas. Helgenberger left the show in 2012 during its 12th season to pursue other projects but decided to rejoin the franchise for its Sin City-set spin-off in 2021. It may surprise some casual viewers to learn that celebrated auteur Quentin Tarantino actually directed a random episode of the original "CSI" series back in 2005. At the time of Tarantino's guest directing gig, Helgenberger had nothing but words of praise for the filmmaker. Here's what she said.
Working with Tarantino was exciting but challenging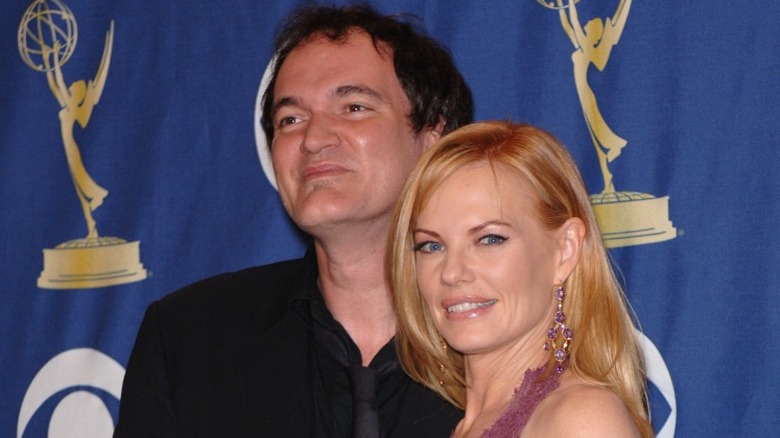 Featureflash Photo Agency/Shutterstock
Quentin Tarantino helmed the two-part "CSI" episode "Grave Danger," which served as the Season 5 finale. The double installment was the director's first project following the release of "Kill Bill: Volume 2" in 2004 (although he directed one scene of 2005's "Sin City"). The episode revolves around the search for CSI Nick Stokes (George Eads), who gets buried alive by his kidnapper. In a 2006 interview with Review Graveyard, Helgenberger was asked what it was like to work with Tarantino. "It was a few things," she said. "First off I'm a huge fan of his before we even met and he is just a really good guy. He's incredibly creative and inspired and imaginative and a nice person. He's nice to everybody and that was great to work with somebody you're a fan of."
She then spoke about the experience of his immersive directing style and its difficulty. "It was arduous," she admitted. "It was a lot of long hours and a lot of late nights, shooting in a nursery where there was just piles of fertilizer that reeked of manure, throughout the night you know, that kind of stuff." The veteran performer went on to say that everyone on set gave the director absolutely everything due to the excitement they all felt in getting the chance to work with him. All the hard work paid off, with both parts of "Grave Danger" earning ratings of 8.5 on IMDb, the highest scores of the whole season.