Benjamin Bratt Explains How Hilarious Jerry Orbach Was On Law & Order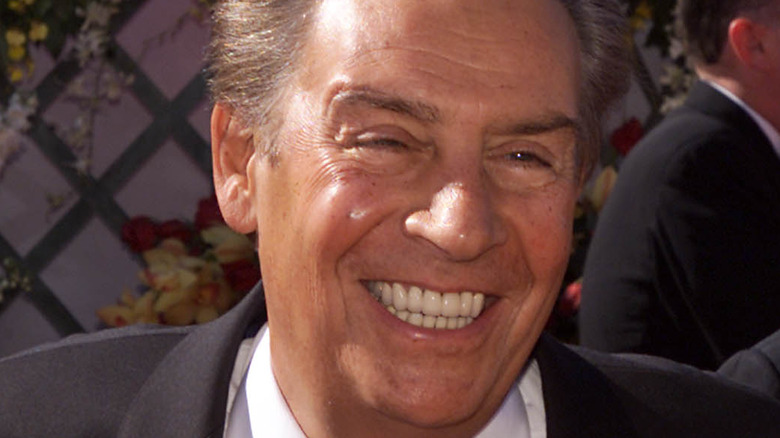 Kevin Winter/Getty Images
Jerry Orbach spent 12 years playing Detective Lennie Briscoe on "Law & Order," first appearing during the show's third season and becoming one of the show's fixtures right up until the character's retirement in 2004, shortly before Orbach's own death in December of that year. Orbach's Briscoe was so beloved that in 2002 he was declared a "Living Landmark" by the New York Landmarks Conservancy (via MasterWorksBroadway.com).
Orbach's long tenure on the show meant that he saw several fellow actors come and go through the revolving door of the "Law & Order" cast. It was during this tenure, for example, that Sam Waterston joined the cast as District Attorney Jack McCoy — an icon of the show in his own right after he replaced Michael Moriarty's Ben Stone.
Then there were the partners. Briscoe teamed up with no fewer than three more junior detectives during Orbach's run on "Law & Order." First came Detective Mike Logan (Chris Noth), who was then replaced by Detective Rey Curtis (Benjamin Bratt). Bratt stayed on for four seasons before being replaced by Jesse L. Martin's Detective Ed Green.
Given his senior status on the show, Orbach could have been indifferent to the actors who came and went during his dozen years on the show — but that's not who Orbach was.
Jerry Orbach was warm and funny to his co-star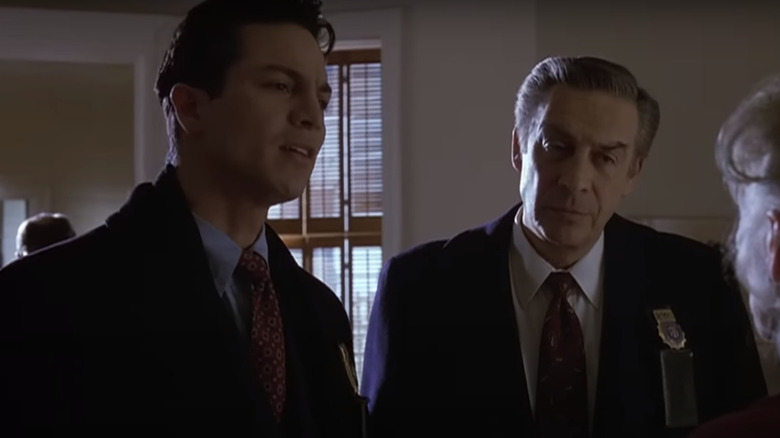 NBC/YouTube
Speaking with the website TravelingBoy.com, Benjamin Bratt remembered his old co-star and pal Jerry Orbach quite fondly. He shared a specific memory that came at the very end of his tenure on "Law & Order." This was after Bratt had finished filming his final episode, but before he left the show to spend more time with his family.
"Jerry did something very dear for me when I finally decided to leave the show at the end of my fourth year," said Bratt. "At the rap [sic] party he got up and sang a goodbye song to me to the tune of Michael Jackson's 'Ben,' that had all these personal anecdotes, our inside jokes, and I have it to this day."
It seems quite clear that Orbach and Bratt had become quite close friends during the latter's time on the show. Orbach was quite adept at writing and rhyming for those he cared about. His wife of 25 years, fellow actor Elaine Cancilla Orbach, knew this well. "Every morning he would get up at 5:00 a.m. for work and would always leave a rhyming poem on a piece of paper next to the coffee," said Bratt.