The Transformation Of Benjamin Bratt From Childhood To Law & Order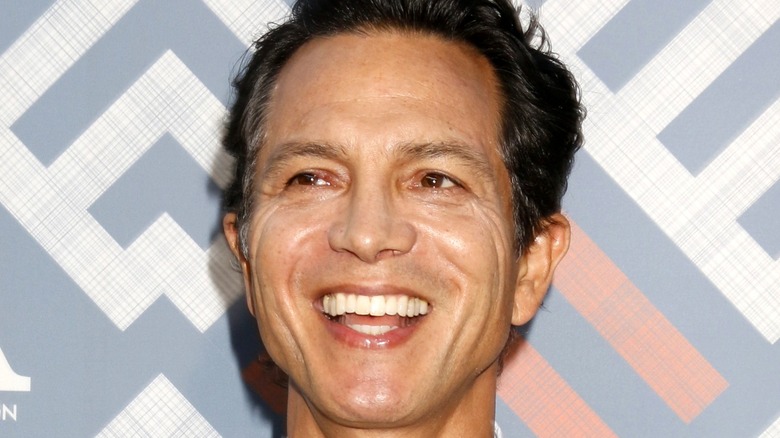 Kathy Hutchins/Shutterstock
On December 16, 1963, Benjamin George Bratt was born in San Francisco, California, to parents Eldy and Peter Bratt. Despite dealing with all of the trials and tribulations that come with living alongside four siblings, Bratt quickly found his niche as he grew up — realizing he wanted to be an entertainer. After graduating from Lowell High School, he moved on to the University of California, Santa Barbara, where he earned his Bachelor of Fine Arts degree in 1986. He later joined the American Conservatory Theater but left before he could complete his degree (via UCSB Alum).
Though it may sound like Bratt was tired of spending his days in the realm of academia or that he had lost his passion for entertainment, neither could be further from the case. The reason he departed the American Conservatory Theater was so that he could appear in the 1988 TV movie "Juarez," which served as his true mainstream acting debut. It turned out to be the best decision he could've made, seeing as in the years that followed, he'd build up quite the filmography in Hollywood and become something of a globally-known name.
From childhood to "Law & Order," here's how Benjamin Bratt has transformed throughout the decades.
Benjamin Bratt found small screen success in the 1980s and '90s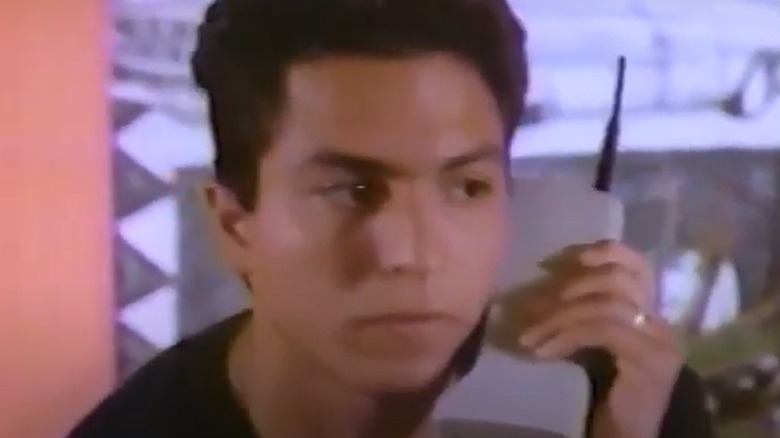 NBC
In the wake of his "Juarez" appearance, Benjamin Bratt went ahead and kept looking for work in front of the camera wherever he could get it. Now in his mid-20s, he'd land roles in "Lovers, Partners & Spies," as well as the TV movie, "Police Story: Gladiator School," as the '80s wound down. These credits would bring him to "Knightwatch": a short-lived series about a ragtag group of kids that become vigilantes, with Bratt leading the pack as Tony Maldonado. He only got to do so for nine episodes, though, since the show failed to catch on and swiftly ended.
Undeterred, Benjamin Bratt stayed on the acting grind, and sure enough, another extended gig came his way. He found a spot on NBC's "Nasty Boys" as Eduardo Cruz — a role he'd played previously in a TV movie of the same name — for its entire 13-episode run. Much like "Knightwatch," it didn't stick around for long, once again leaving Bratt without steady work. Thankfully, cinematic projects like "One Good Cop," "Demolition Man," "Clear and Present Danger," and "Homicide: Life on the Street" kept him busy as the new millennium approached.
Bratt hit it big at the cinema in 2000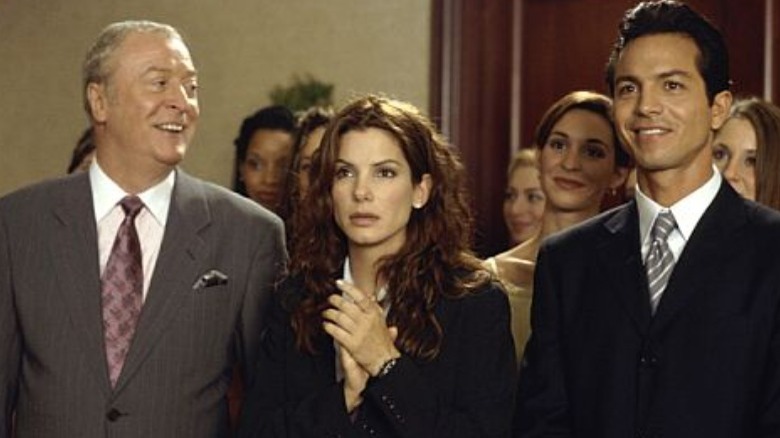 Warner Bros. Pictures
The turn of the century was an exciting time for everyone, including Benjamin Bratt, who found himself on a hot streak in the year 2000. The film that practically ended Val Kilmer's time as a leading man, "Red Planet," wasn't the best project to add to his résumé, but thankfully it wasn't the only one. Bratt also appeared in "The Next Big Thing," "The Last Producer," "Traffic," and "Miss Congeniality," where he delivered a strong performance as FBI Agent Eric Matthews alongside Sandra Bullock's Special Agent Gracie Hart.
"Miss Congeniality" turned out to be a massive box office success and did well enough with critics, earning it a sequel in 2005. "Miss Congeniality 2: Armed and Fabulous" saw Bullock return, but Bratt didn't join her — resulting in his Matthews character being written out of the story. In the years between the two films, he popped up in the likes of "Catwoman" and "The Woodsman," but it became abundantly clear that television was the way to go. Runs on "E-Ring," "The Andromeda Strain," and "The Cleaner" gave Bratt a chance to shine on the small screen once again.
Law & Order really made Bratt a household name
NBC
Of course, it's fair to say that much of this success wouldn't have been possible had it not been for Benjamin Bratt's tenure on "Law & Order." He arrived on the long-running crime procedural in 1995 — specifically the Season 6 episode titled "Bitter Fruit" — as Detective Rey Curtis of the New York Police Department. Over the next four years and four seasons, he'd become a "Law & Order" regular, featuring in over 90 installments. With that, Bratt became a household name and more than cemented his place in television history.
Despite becoming a beloved part of "Law & Order" and an overall star because of it, Benjamin Bratt didn't overstay his welcome on the program. "After four years, I've felt like it was time to get back home to my family," he told The New York Post in April of 1999, admitting that leaving the NBC hit wasn't easy, but it was necessary for the sake of his personal life. Bratt noted in conclusion that he hoped to visit someday, and come 2009, he did exactly that. Season 20's "Fed" saw him return to Rey Curtis one more time.
In recent years, Benjamin Bratt has lent his talents to everything from "Doctor Strange" to "Private Practice," and these credits are nothing to scoff at, but it's hard to argue that "Law & Order" didn't have the most profound impact on his storied career.