Fans Side With Becky In The Conners' Season 5 Episode 12 Brawl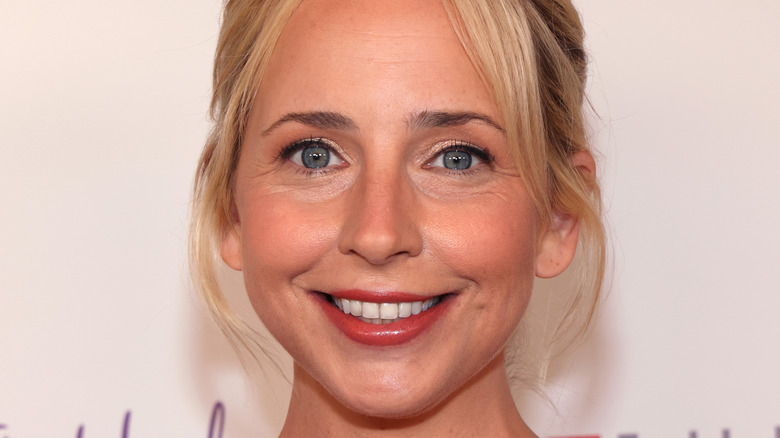 David Livingston/Getty Images
The following article contains spoilers for "The Conners" Season 5, Episode 12 — "Stuck in the Middle and Stuck in the Past."
The Conner clan may be infamous for its infighting, but sometimes getting stuck in the middle of a brawl can really stink. That's what Becky Conner-Healy (Lecy Goranson) learns when Darlene Conner (Sara Gilbert) and her husband, Ben (Jay R. Ferguson), trap her in the literal middle of their ongoing fight about late nights, dirty bedroom floors, and other domestic squabbles.
The pressure of trying to keep a clear head and the rest of her out of Darlene and Ben's squabble gets to her, causing her to fumble the due date on a term paper and force her to retake the class, an added expense that she cannot afford. This forces Becky to confront her sister and brother-in-law with their baggage and issues and encourage them to (finally!) leave her be so she can get some education in. That improves Darlene and Ben's marriage — and proves Becky has an affinity for counseling troubled parties after all. Perhaps this will change how fans perceive Becky on "The Conners."
Viewers watching "Stuck in the Middle and Stuck in the Past" definitely sided with one of the show's battling Conners — and it certainly wasn't with Darlene and Ben.
Conners fans rally around Becky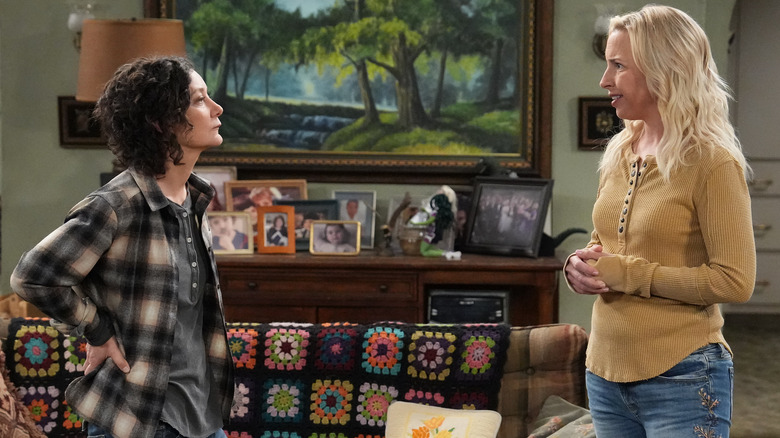 ABC/Eric McCandless
Perhaps unsurprisingly, people found Becky's experience to be the most sympathetic, with some fans pointing out Darlene's nasty attitude flat-out. Twitter fans rallied around Becky as she suffered her way through "Stuck in the Middle and Stuck in the Past." "Leave Becky alone!" said @chimatronx. Many fans found Becky's stress over her classes and papers completely relatable. "Becky stressing over her paper! And her reactions to the distractions! Normal, but just sayin'," said @gramfurn.
@sonyab1974, meanwhile, was outraged over Becky's professor's chicanery in not accepting her paper when she followed his requests to the letter. "That doesn't make any sense! Becky said she had until midnight to send her paper! She sent it at midnight!"
There was plenty of support, meanwhile, for Becky becoming a councilor. Fans were very happy that Becky has an aptitude for the profession she's selected. "Becky is a good counselor. Good job, Becky!" said @mylesspike86. Hopefully, she'll keep doing well enough to get her degree and continue winning the fan's support.