The Conners Fans Are Getting Worried That The Show Doesn't Know What To Do With Becky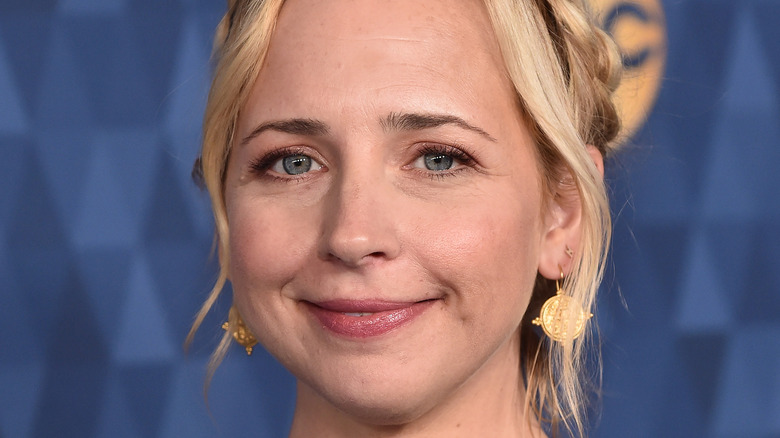 DFree/Shutterstock
The following article contains spoilers for "The Conners" Season 5, Episode 11, "Two More Years and a Stolen Rose."
Becky Conner-Healy (Lecy Goranson) has experienced some pretty tumultuous times as "The Conners" has unfolded. She spent the first season of the show pregnant by Emilio Rodriguez (Rene Rosado). After giving birth to their daughter, Beverly Rose, Becky buckled under the pressure of finishing her college courses and new motherhood and relapsed into alcoholism. The third season of the show was incredibly intense for her, as she committed to rehabilitation and climbed back on the wagon. Over the course of Season 4, Becky's life became much more stable; she maintained a job working with her Aunt Jackie (Laurie Metcalf) at the Lunch Box, went to school, and flirted with guys. But unlike the unemployed Darlene Conner (Sara Gilbert) or the newly-married Dan Conner (John Goodman), the twists and turns of her life haven't really been driving the show's storyline forward. 
This is a pattern that's continued into Season 5. With Emilio in her rear-view mirror, Beverly Rose doing well, and all other areas of her life sailing smoothly — including a recent move into a new house with Darlene and Ben (Jay R. Ferguson) — there doesn't seem to be a lot of narrative tension in Becky's life. In fact, Becky's lack of storyline in "Two More Years and a Stolen Rose" has fans of "The Conners" concerned that the show's writers have produced a ludicrous plot that shows they have no idea where to take Becky from here.
Fans think the show doesn't know what to do with Becky now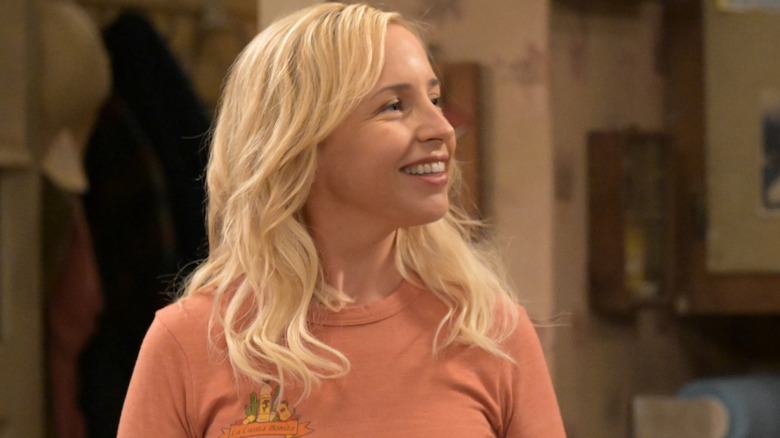 Temma Hankin/ABC
During "Two More Years and a Stolen Rose," Becky Conner-Healy tries to charm Darlene into doing a favor for her — she needs to live with Ben and Darlene for four more years while she finishes her master's degree and prepares to become an addiction counselor. Darlene is torn; she wants time alone with her husband and doesn't want to wait to do it. Worse, she feels that Becky splurges unwisely on luxuries for Beverly Rose. But they also definitely need the rent Becky provides them to help pay off Dan. An argument soon emerges, but Ben and Darlene agree to keep hosting both Healys until Becky's done with her degree. 
Posting to "The Conners" subreddit, u/Super_Description169 thinks this isn't much of a storyline diversion. "Becky really has been put on the back burner this season and this episode has shown it," they wrote.
Another Reddit user also found Becky's new storyline to be ludicrous. "Sorry, it's not believable that a 45-year-old single mom whose most recent jobs include waitress and factory worker is gonna get a master's degree. They are all destitute and suddenly Becky is gonna break generational poverty through sheer willpower, I guess." They later added, "There's really nothing to work around when it doesn't make sense that she's in college at all." But other fans point out that financial aid and student loans might help Becky out. 
In any event, it's the most interesting plotline Becky's been presented with all season, and might end up rescuing her from her aimless drift through Season 5.