Where Else You've Seen The Conners' Sara Gilbert On TV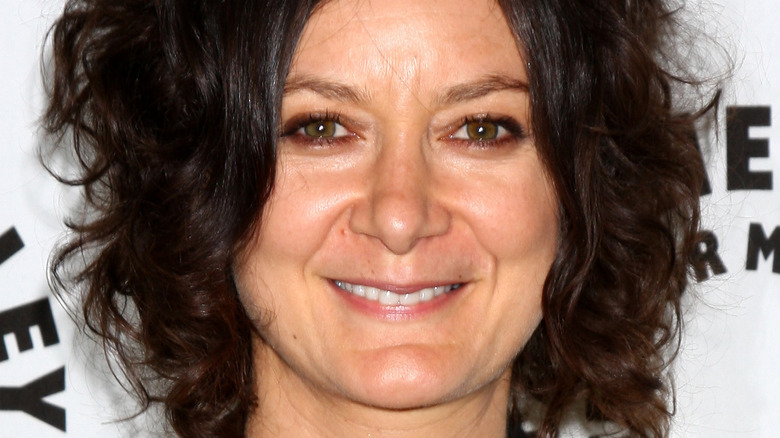 s_bukley/Shutterstock
Sara Gilbert is the star of the ABC sitcom "The Conners," but TV fans have known her for over 30 years. Decades before "The Conners" premiered its fifth season, Gilbert's character, Darlene Conner, was a tomboy teen on "Roseanne." Fans literally watched her grow up on the small screen.
It's not a massive surprise that Gilbert began acting as a child. According to a 1990 Los Angeles Times profile, she comes from an acting family: Her mom was a talent agent, and her older siblings, Melissa and Jonathan Gilbert, starred in the 1970s NBC drama "Little House on the Prairie." Gilbert's first acting job was in a Kool-Aid commercial at age five (per Variety). The veteran performer once said that being a child actor saved her. "I was lucky, for me personally, I was so miserable in school and having that life — the creative outlet kind of saved my life in ways," she said on an episode of "The Talk" (via People).
But aside from her recognizable "Conners" character, where else have you seen Gilbert? You may be surprised.
Sara Gilbert has appeared on many TV shows and was a talk show co-host for almost a decade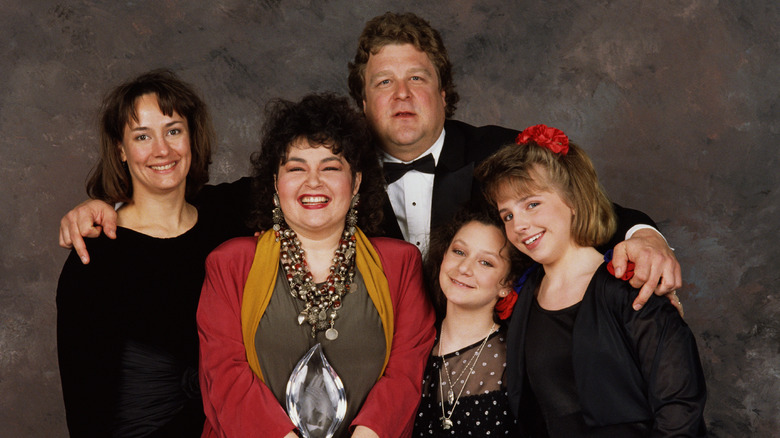 George Rose/Getty Images
Sara Gilbert's acting resume dates back to the early 1980s. Her first acting credit is from 1984 for her role in the TV movie "Calamity Jane" when she was just nine years old (per IMDb). "Roseanne" followed soon after, when it began its nine-season run in 1988 before it was rebooted for a short-lived season 10 in 2018 (via New York Times).
In the 30 years between "Roseanne" seasons, Gilbert shed her Darlene Conner persona for a slew of TV credits. Twice, Gilbert teamed up with her old "Roseanne" boyfriend, Johnny Galecki, for roles on "The Big Bang Theory" and "Living Biblically." She also had a recurring role as Jane Figler on the medical drama "ER" and played Paula Schaeffer on "24." Gilbert also starred in the Netflix drama "Atypical," where she played Professor Judd.
A master of both sitcoms and serious roles, Gilbert also spearheaded the CBS daytime show, "The Talk," which she created and co-hosted for nine seasons. When she decided to step away from the daytime talk show in 2019, it was to return to her first love of acting. Gilbert became busy hosting "The Talk," acting on "The Conners," and producing other projects simultaneously. Announcing her plan to exit the show, she told viewers, " I think my life was slightly out of balance, and I wasn't able to spend as much time with my three kids as I'd like or time for myself." Gilbert said, "As I've continued on, I'm starting to develop more things to produce, and I'm having opportunities to act, and I'm just feeling like I don't know how I'm going to do it all" (via Entertainment Tonight).