How Susan Sarandon Feels About Amanda Seyfried's Thelma & Louise Musical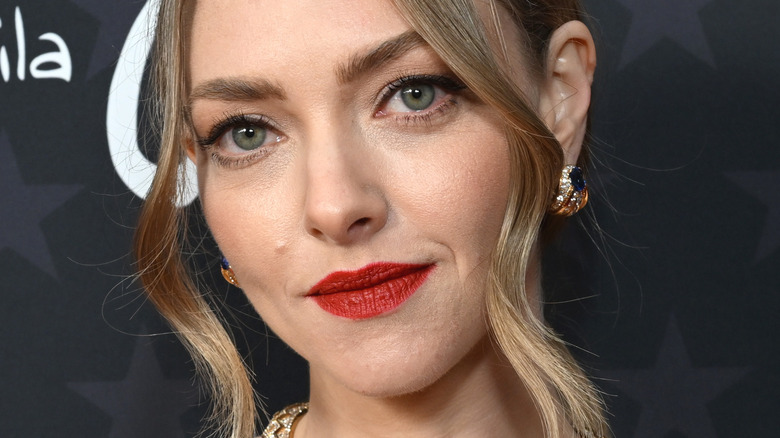 Michael Kovac/Getty Images
Amanda Seyfried's career continues to soar, and she is racking up accolades this awards season thanks to her riveting portrayal of the Theranos founder and CEO Elizabeth Anne Holmes in Hulu's eight-episode drama, "The Dropout." In fact, Seyfried is fresh off her Golden Globe victory for best actress in a limited series, but that latest piece of hardware appears to be taking a backseat to a very popular 1991 road film.
Seyfried wasn't present to accept her Golden Globe in person, but the actor did post an explanation for her no-show (via Instagram). Seyfried revealed that she is in New York, and the actor is busy working on a big project. "I had to miss it because I am doing something that is magic and it's musical," she said. "So I'm finally getting to do something that I've never really done." And while Seyfried couldn't divulge any specifics, a musical adaptation of "Thelma and Louise" appears to be on the horizon (per Variety).
The film "Thelma and Louise" starred Susan Sarandon and Geena Davis, but it's unclear which role Seyfried will play. Evan Rachel Wood will co-star alongside Seyfried, according to the same source, as the besties who must begrudgingly drive a 1966 Ford Thunderbird over the edge of the Grand Canyon to escape the law. And one of the film's titular stars has already chimed in about the motion picture's transformation into a Broadway production.
Susan Sarandon approves of a musical adaptation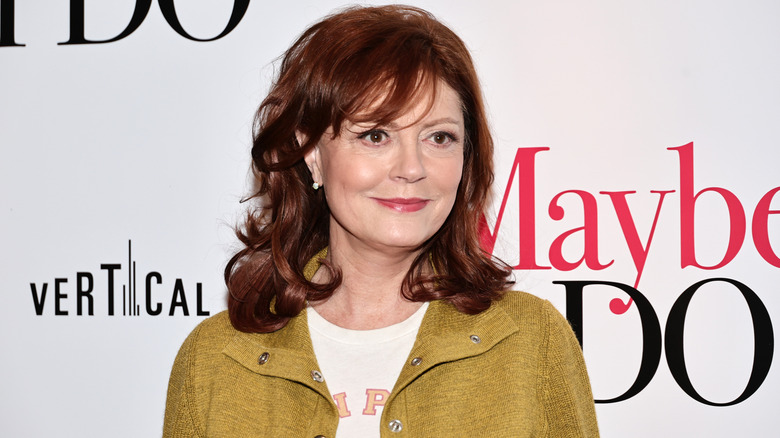 Jamie Mccarthy/Getty Images
It's unclear when Amanda Seyfried and Evan Rachel Wood's musical adaptation of "Thelma and Louise" will arrive on Broadway, but one of the film's original stars, Susan Sarandon, is excited to see her adventure with Geena Davis turned into a musical. "I think that's fabulous," Sarandon said in an interview with Variety. "They're both great. And I hope they have as much fun and enjoy each other and love each other as much as Geena and I did."
Sarandon and Seyfried have crossed paths professionally. Both starred in 2013's "The Big Wedding," which featured a who's who of Hollywood heavyweights, including Robert De Niro, Robin Williams, Diane Keaton, Katherine Heigl, and Topher Grace. Seyfried has spent most of her career in Tinseltown, and she did star in the musical feature film "Mamma Mia!" and its lackluster sequel.
Seyfried certainly possesses the singing talent and acting chops necessary for a Broadway show, and she did make her stage debut in the Off-Broadway play, "The Way We Get By" back in 2015 (per Playbill). And the thespian is thrilled at the prospect of performing on Broadway. "So, I'm finally getting to do something that I've never really done," Seyfried said in a video she posted on Instagram. "That's all I can really say about it. Hopefully, more soon. But it's a lot of work. It's more fun."