Freddie Prinze Jr. Defends Wife Sarah Michelle Gellar Over Buffy The Vampire Slayer Drama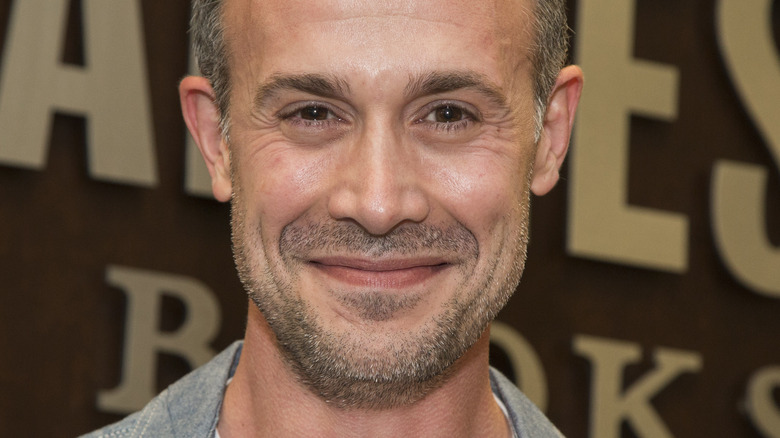 Vincent Sandoval/Getty Images
Freddie Prinze Jr. and Sarah Michelle Gellar were a part of a pretty elite group of young actors in the late '90s and early '00s. In addition to rising to fame around the same time, the two also co-starred in a number of movies together. They played members of the doomed friend group at the center of the slasher flick "I Know What You Did Last Summer," and then took on the roles of Fred and Daphne in the live-action movies "Scooby-Doo" and "Scooby-Doo 2: Monsters Unleashed." Gellar even had a cameo in Prinze Jr.'s rom-com breakout, "She's All That." Of course, their most notable collaboration is their real-life marriage of over two decades.
Though both have gone on to many subsequent roles in film and television since their early heyday, Gellar will likely forever be associated with the series "Buffy the Vampire Slayer." Even nearly 20 years after the series wrapped for good, Joss Whedon's seminal show is still beloved by fans and, unfortunately, generating headlines about its problematic creator. Although Gellar hasn't shown an interest in detailing the extent of what she went through as part of the series, her husband recently offered some insight into what working on the show was like for her. 
Freddie Prinze Jr. has opened up about what Gellar went through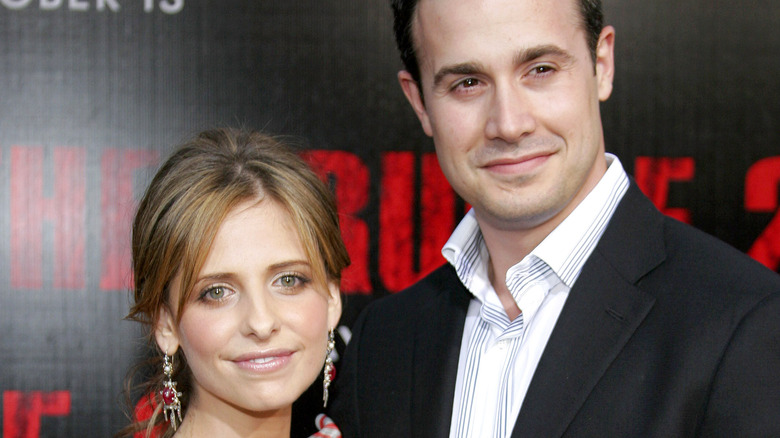 Tinseltown/Shutterstock
When The Hollywood Reporter profiled "Buffy the Vampire Slayer" star Sarah Michelle Gellar in anticipation of her new series "Wolf Pack," it didn't take long for questions to inevitably turn to the increasingly complicated legacy that both fans and the stars have with the beloved horror-drama series. As part of the profile, Freddie Prinze Jr. weighed in on what Gellar had to deal with in terms of her time on the series, saying bluntly, "She had to deal with a lot of bulls*** on that show for all seven years it was on." 
Prinze Jr. went on to add, "The stuff they pressed upon her, without any credit or real salary, while she was often the only one doing a 15-hour day ... Yet she was still able to get the message of that character out every single week and do it with pride and do it professionally."
While Gellar has said that she won't fully tell her "Buffy" story, it would seem that her husband is still very upset about what she had to put up with on the series that helped to make her a star. She expressed that she is proud of the accomplishments of her and her co-stars but she has also declared, understandably, that she doesn't want her name to be associated with Joss Whedon for the rest of her life.