Whatever Happened To Tenikle After Shark Tank?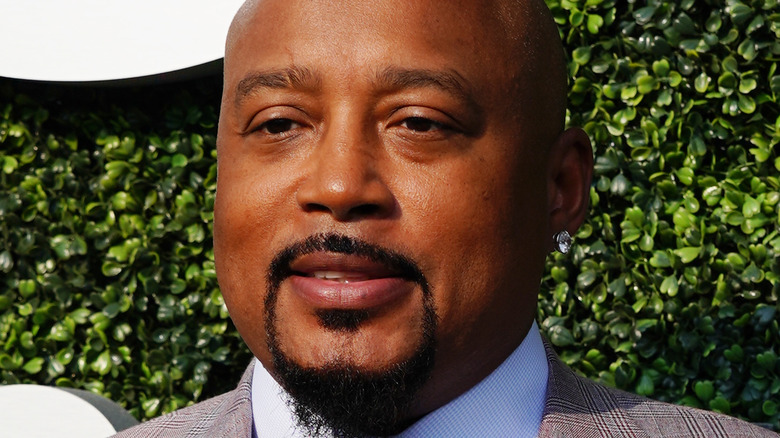 Leonard Zhukovsky/Shutterstock
On "Shark Tank," tech companies are usually a hot investment. Since "Shark Tank" premiered in 2009, dozens of entrepreneurs have gone into the tank to pitch their gadgets, like the Cycloramic panorama photo app or the DoorBot WiFi-enabled doorbell. Some of those products have even gone on to become popular consumer goods.
This was entrepreneur Hans Dose's goal when he appeared on "Shark Tank" during the show's 13th season, with his episode airing on December 17, 2021. Dose was there to pitch his company Tenikle. Simply put, Tenikle is an all-in-one tripod/mount for smartphones, cameras, and other devices. Inspired by the octopus, it has multiple flexible arms all studded with suction cups. As Dose demonstrated during his pitch, this means the Tenikle can be used as a car mount, a bike mount, a speaker mount, and even a pickle holder. It's waterproof, durable, and strong, as well.
Despite his impressive pitch, Dose admitted that 2021 hadn't been a good year overall for Tenikle. The company found itself $270,000 in debt, and by Thanksgiving Dose had depleted his marketing budget with more than $100,000 in unsold inventory. By the time of his appearance, he was living with his wife in an RV on his mother's property in Menifee, California and only had $39 in his bank account. The sharks found his candor refreshing. 
Dose's initial ask was for $200,000 in exchange for a 10% equity stake in his company. Here's how the sharks responded.
Hans Dose had to choose between Robert Herjavec and Daymond John
While all five sharks were impressed by the product itself, Kevin O'Leary and Lori Greiner felt the proposition was too risky and bowed out of the bidding. Robert Herjavec made the first offer, but it was a risky one for Dose. Herjavec would settle Dose's debts and give him an additional $100,000 in seed money, but in exchange would receive 60% of the company. Herjavec also wanted Dose to bring in a more experienced business manager.
Daymond John went next. John related to Dose's struggles as an entrepreneur and believed in the business. His offer was for the original $200,000 in exchange for a 30% equity stake in Tenikle. Once Mark Cuban heard John's offer, he bowed out of the bidding as well.
Dose felt that Herjavec's offer asked for too much, so he was more interested in John's. Dose then tried to haggle John down to a 25% equity stake, but John held firm and the two shook hands on John's original offer.
So, how is Tenikle doing more than a year later?
Shark Tank gave Tenikle a shot in the arm
Before we chart where Tenikle has gone since "Shark Tank," it's worth recapping where it came from. As Dose explained during his pitch, he came up with the idea for Tenikle while working as a product designer for the surfboard company Hurley, and he secured a patent in 2015 (a patent he wrote himself, by the way). After impressing his friends and family with the product, Dose launched a Kickstarter at the end of 2017 that raised about $172,000.
At the time of his "Shark Tank" appearance, Dose was on his fourth iteration of the Tenikle. Manufacturing one Tenikle cost $6.08, and Dose was selling them for $45. By December 2021, Dose had sold around 40,000 Tenikles, adding up to about $1.3 million in total sales. In the year before "Shark Tank" alone, Tenikle had done about $478,000 in sales.
Dose's "Shark Tank" appearance proved to be a game changer. According to Shark Tank Recap, the Tenikle completely sold out on Amazon before Dose's episode even finished airing, rocketing it to #1 in its sales category on that website. In the six weeks after Dose's episode aired, Tenikle pulled in $375,000 in revenue. Tenikle is still in business today. It's even added a new product to its offerings, the Tenikle 360, which adds a fourth swivel arm allowing for 360 degrees of movement.
Dose hasn't said whether he and his wife are still living in the RV, but either way Tenikle is a "Shark Tank" success story.