Why Adding Meryl Streep To Only Murders In The Building Is A Bad Idea, Actually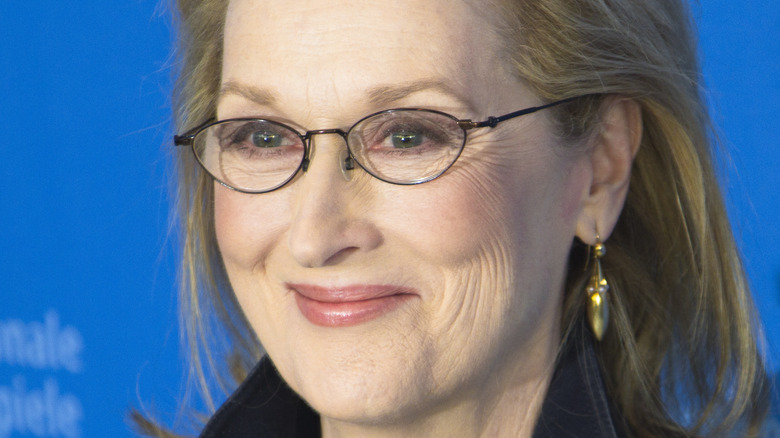 Denis Makarenko/Shutterstock
You know Meryl Streep, right? A Hollywood legend? Regarded as one of the best — if not the best — actresses of her generation? Three-time Academy Award winner, eight-time Golden Globe winner, and holder of 21 and 32 nominations at those ceremonies, respectively? Yeah, no, you get it. We all know Meryl Streep, and though mileage may vary on this grand dame of Hollywood for some moviegoers, there's no denying that Streep is one of the biggest stars on the entire planet. What comes with Meryl's title as the reigning champ of Hollywood is, naturally, widespread excitement any time she's cast in a role, which is exactly what happened with the Oscar winner's latest casting news.
Thanks to a social media post by Selena Gomez, star of Hulu's runaway hit series "Only Murders in the Building," fans now know that, in addition to Paul Rudd (who appeared briefly in the Season 2 finale), Streep herself will appear in the show's third season in a role that, as of this writing, is still undisclosed. At first glance, this feels like pretty exciting news; it reunites Streep with her "It's Complicated" co-star Steve Martin and pairs her alongside Martin Short, not to mention Gomez and Rudd. If you really think about it, though, Meryl Streep joining the cast of "Only Murders in the Building" isn't good at all. It's actually a bad idea.
Meryl Streep already ruined one amazing TV series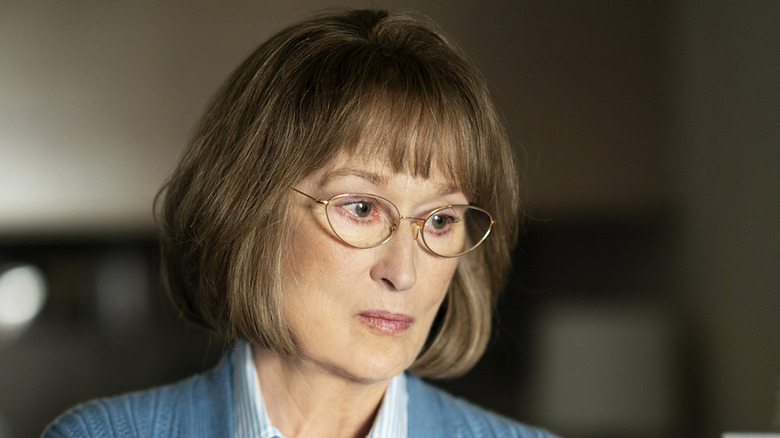 HBO
Okay, let's be absolutely fair here: Meryl Streep is not the only reason that the second season of "Big Little Lies" was an absolute dud, but her presence definitely didn't do that project any favors. Based on the best-selling novel by Liane Moriarty, the first season of "Big Little Lies" — which was already stocked with lauded actresses like Nicole Kidman, Laura Dern, Reese Witherspoon, Shailene Woodley, Zoë Kravitz, and more — was completely unimpeachable, largely because it followed Moriarty's story so closely. This story, focusing on an enclave of wealthy, warring moms in California, matches the major story beats of the book, besides the fact that the series moves the story from Australia to California.
The season won tons of awards as a limited series and acclaim for the performances, especially Kidman and her menacing on-screen husband Alexander Skarsgård... so naturally, the powers that be at Home Box Office decided that it obviously needed a second season that expanded past the novel. (This is never a good idea.) Enter Meryl Streep as Mary Louise, mother of Skarsgård's now deceased Perry Wright. Sure, her big scream makes for a great GIF, but between her insane fake teeth and wildly over-the-top performance, she didn't help what was already a total clunker of a season.
Television can barely contain Meryl Streep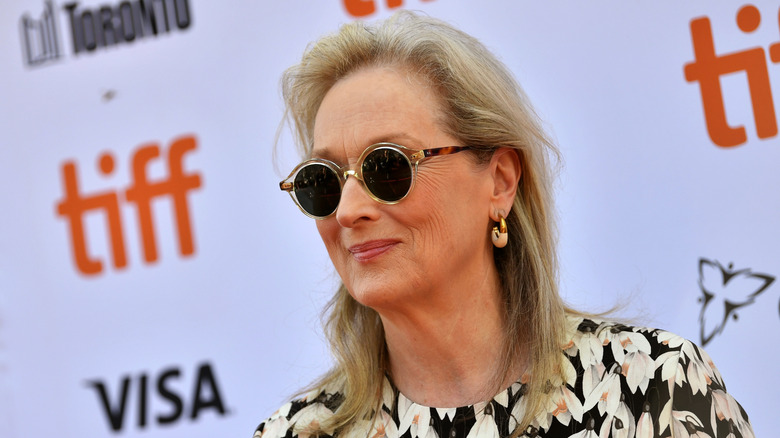 Emma Mcintyre/Getty Images
The biggest issue with Streep in "Big Little Lies," though, actually went beyond her admittedly hammy performance. It's the fact that she's Meryl Streep. Be honest: if her character name didn't appear in this article, would you remember it, or do you still just think of her turn on that series as "that time Meryl Streep did a really big scream on 'Big Little Lies?'" Yeah. Exactly. She's a larger-than-life performer, and episodic storytelling might not be able to contain her outsized talents.
"Only Murders in the Building" had an insanely successful first season, and though the second was definitely fun, it could certainly be argued that it tried just a little too hard to retrace the first season's hallowed steps. That's why adding a scene-stealer like Streep could turn out to be an absolute disaster. The comedic success of "Only Murders," it could also be argued, rests entirely on the collective shoulders of Gomez, Short, and Martin, and the reason that trio works especially well is that Short and Martin, two industry veterans, frequently cede the floor as generous scene partners with the much-younger Gomez. (That's not to say that Gomez isn't an industry veteran at her young age; she is, but she also wasn't even alive yet when her co-stars appeared in "Father of the Bride.")
Streep is just too large of a performer; she could fail to really inhabit the character like she did in "Big Little Lies" or fully overtake not just the main trio, but also the truly excellent group of character actors flanking them. Streep hasn't really appeared in many TV shows — mostly sticking to animated appearances in "The Simpsons" besides "Big Little Lies" and her (admittedly great) turn in the "Angels in America" limited series — and maybe that's why.
Meryl Streep needs to be the main focus of her projects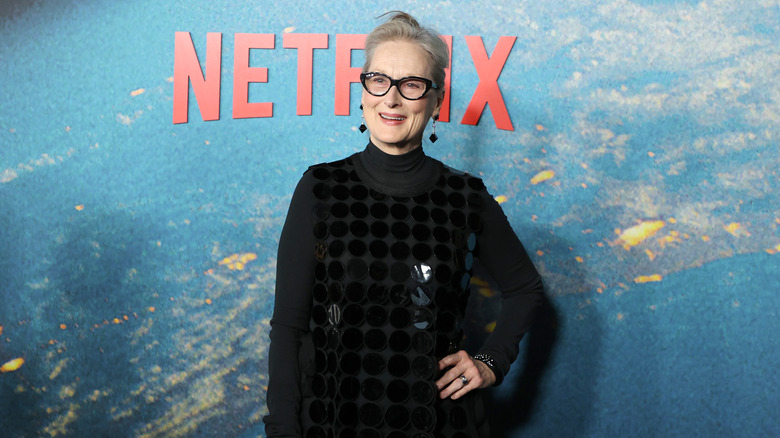 Mike Coppola/Getty Images
There's a reason that performers like Daniel Day-Lewis frequently pop up in projects where they have full permission to suck all the air out of the room — because they don't know any other way, and that's usually just fine. Streep needs the same treatment as Day-Lewis, though. Let's look at her film resumé for proof; throughout her career, she's played the title character of "Florence Foster Jenkins," the title character of "The Iron Lady," the lady making the harrowing choice in "Sophie's Choice," the couture-clad Antichrist in "The Devil Wears Prada," Julia in "Julie & Julia," and one of the Kramers in "Kramer v. Kramer." Streep always gets to be the star, but in "Only Murders," she would, presumably, have to take a backseat.
With some notable exceptions — she was deployed perfectly in Greta Gerwig's 2019 adaptation of "Little Women," where she briefly appeared as the haughty Aunt March — Streep needs to be the main focus, not a supporting player, and "Only Murders in the Building" already has a main focus in Gomez, Short, and Martin. We could be wrong, and Streep could be her usual amazing self in this series... but don't hold your breath.