Absolute Legend Meryl Streep Joins The Already Star-Studded Only Murders In The Building Season 3 Cast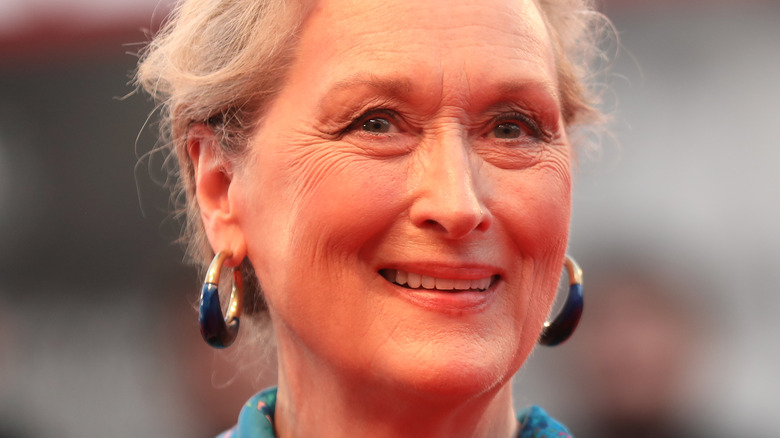 Tristan Fewings/Getty Images
"Only Murders in the Building" has arguably become one of Hulu's flagship shows during its first two seasons. The murder mystery comedy has consistently pulled in strong viewership, with its second season even entering the top 10 on the Nielsen streaming charts with a solid 391 viewing minutes for the series (per Variety). Beyond that, though, "Only Murders in the Building" features a stacked cast of A-caliber actors, with Steve Martin, Martin Short, and Selena Gomez rounding out the leads.
The show has also made a name for itself in bringing in surprising guest stars of notable renown. With names like Tina Fey, Nathan Lane, and even Sting himself, part of the appeal is trying to figure out just who the show will bring in next. One of the biggest movie stars working today, Paul Rudd, appeared at the end of Season 2 and he will be prominently featured in the show's forthcoming third season. But the big names don't stop there, as legendary actress Meryl Streep is making her way to the Arconia.
Streep's role in Only Murders in the Building is currently unknown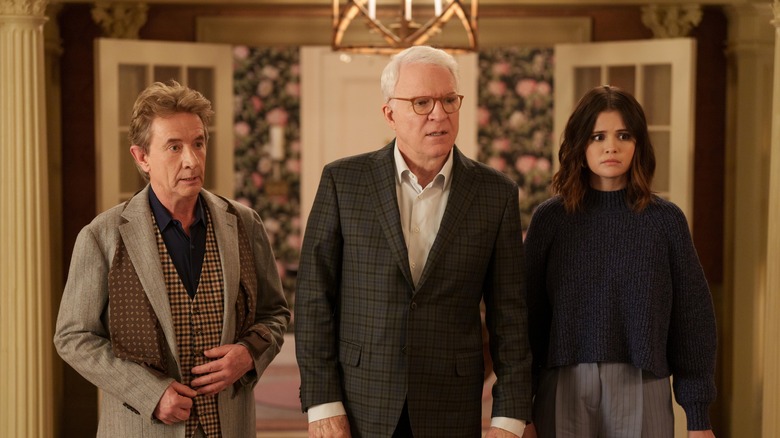 Craig Blankenhorn/Hulu
In a TikTok video from Selena Gomez posted on the official "Only Murders in the Building" Twitter account, the actress announced that Meryl Streep will be joining the show for Season 3. Of course, this was done in the very on-brand style of the show's comedy and mystery. The video featured all the principal cast members, as well as Paul Rudd, before Streep appeared from out of nowhere to give Steve Martin a pillow for his back.
Obviously, this is a big get for "Only Murders in the Building," though it's not yet clear what type of role the Emmy and Academy Award-winning actress will play on the show. It would certainly be surprising if it's just a one-off cameo, but it also wouldn't be a stretch for the show, which has featured many high-profile actors in limited cameo appearances. Either way, production on the show is in full gear, and it'll be interesting to see what other celebrity surprises the Hulu original has in store for fans. For now, Streep is yet another example of the series' dedication to bringing in legendary talent, and a testament to its popularity.