The Office's Rainn Wilson Loves That Dwight Has Become A Meme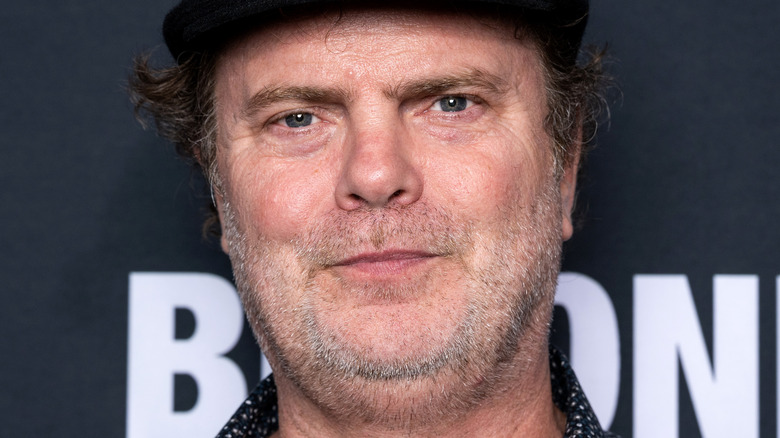 Amanda Edwards/Getty Images
The Schrute Facts meme is a recent phenomenon? False. According to Know Your Meme, memes made out of the image of Dwight Schrute (Rainn Wilson) from the American "Office" paired with actual quotes from the show could be found online as early as February 2011, but the Schrute Facts meme was first spotted on Reddit on April 15, 2011. The meme features an image of Dwight himself and a supposed "fact" at the top of the image, with the bottom text reading "False," followed by some sort of buzzkill fact.
By 2012, the meme had already become so popular that Wilson did a video for the malaria charity Malarious through CollegeHumor in which he read inspirational posts from Facebook users and disproved them the way Dwight would in the meme. Malarious ended and the website doesn't exist anymore, but the video is still available on YouTube. About as popular as the memes are the Dwight Schrute bobbleheads that, according to a 2008 report from The Futon Critic, were first introduced in April of 2006. By 2008, they had become the highest-selling item in the history of the NBC Universal Store. Att this point, it's safe to say that Dwight Schrute is a certified pop culture icon.
But what does Wilson think of his character's iconic status? Well, unsurprisingly, he absolutely loves it.
Rainn Wilson is thankful that fans have made Dwight so popular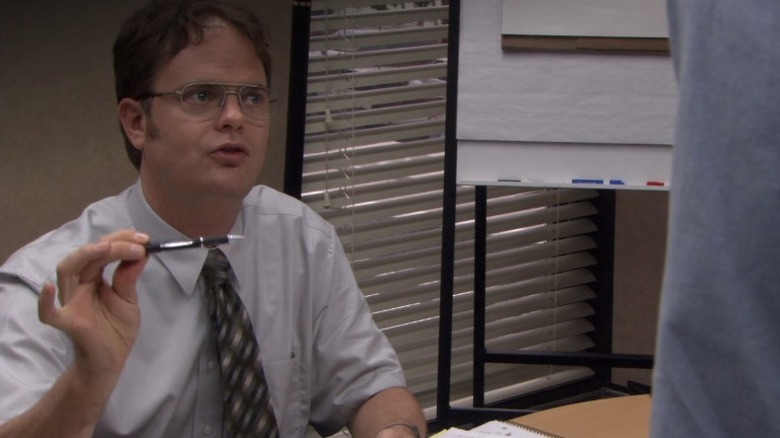 NBC
In a 2012 thread in the r/IAmA subreddit (the same year that the Schrute Facts meme took off), Rainn Wilson hosted an AMA session in which user u/superme33 asked what he felt about Dwight becoming a meme. In response, the actor seemed ecstatic. "I love that Dwight is a bobble-head, a graffiti, a meme and an icon of weirdness for a generation," Wilson said in response to the question. "So thankful to the fans for making Dwight a legend of TV." And why wouldn't he be happy about it? It's likely that even a large portion of people who have never watched "The Office" still recognize the character that Wilson played on the show for nine seasons.
In the same AMA, user u/MeVersusShark asked if the "Office" star worried about being typecast after becoming so well known for playing Dwight. The actor explained that he had accepted that he would always be tied to the iconic character. "I will always be known for Dwight and I'm fine with that," Wilson wrote. "I have always been an actor and i'll [sic] just keep acting and people will see my range BUT they'll still say 'hey, there's Dwight from The Office!'" 
It would seem that the actor is perfectly happy with the success of his most popular role, and he doesn't begrudge the fact that he'll forever be associated with Dwight.