Game Of Thrones Actors Who Also Landed Roles In The MCU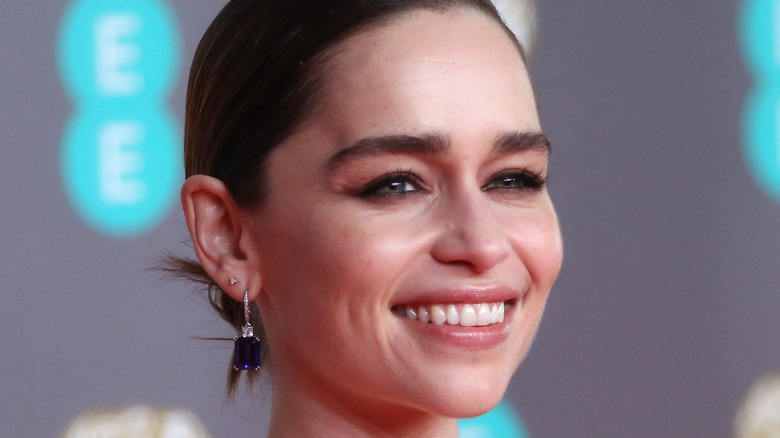 Lia Toby/Getty Images
What do the known world of "Game of Thrones" and the Marvel Cinematic Universe have in common? Well, they've both got dragons, but most importantly, they share a slew of actors. Your favorites have been booked and busy appearing in both HBO's most-watched series and one of the highest-grossing media franchises of all time. The "Game of Thrones" casting department had a knack for finding actors with incredible range; it's no wonder they won three Emmys for their work on the show. From mighty superheroes to fearsome supervillains, you may be surprised to learn which medieval royalty has traded in their swords for uncanny powers.
It might be hard to imagine Emilia Clarke as anyone other than Daenerys Targaryen after watching her portray the iconic character for more than eight years. Still, she and many others have proven to audiences that they're far from becoming victims of Hollywood's dreaded typecasting. So exactly which "Game of Thrones" actors have landed roles as beloved comic book characters in the Marvel Cinematic Universe? Let's check it out...
Emilia Clarke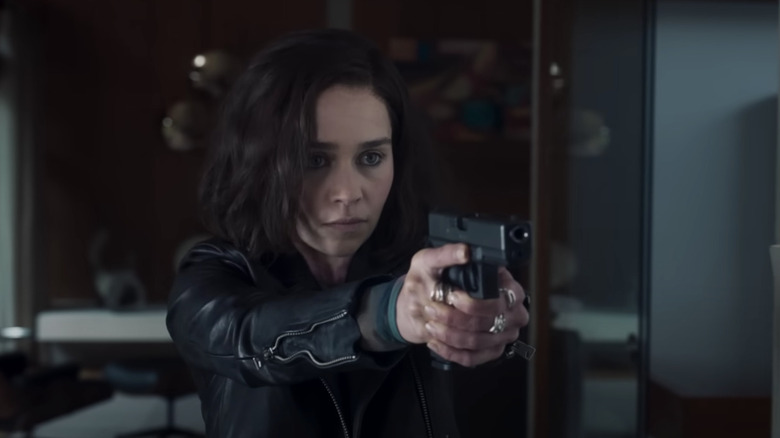 Disney+/YouTube
The Mother of Dragons herself, Emilia Clarke's portrayal of Daenerys Targaryen made her a "Game of Thrones" fan favorite from the jump. In the series, Daenerys is one of the last surviving members of House Targaryen, who had ruled Westeros from the Iron Throne before being exiled to the Free Cities of Essos. It becomes Daenerys' mission to take back the throne. "Throughout the season she's had an insane transformation from someone who barely even spoke and timidly did everything her brother said into a mother of dragons and a queen of armies and a killer of slave masters," Clarke reflected to the Los Angeles Times in the lead-up to the 2013 Emmys. "She's a very Joan of Arc-style character."
Clarke received critical acclaim and worldwide recognition for her performance on "Game of Thrones," so it was only a matter of time before we started seeing her more on the small and big screen. In April 2021, Clarke joined the Disney+ series "Secret Invasion" as Abigail Brand (via Variety). The transition from being amongst fire-breathing dragons to a fire-manipulating special agent for S.W.O.R.D. couldn't be more fitting for the actor. (Brand barely uses her fire-slash-heat powers in the comics, but we assure you she has those.) As part of the MCU's Phase Five, "Secret Invasion" is set to premiere sometime in 2023, marking Clarke's official initiation into the franchise.
Hannah John-Kamen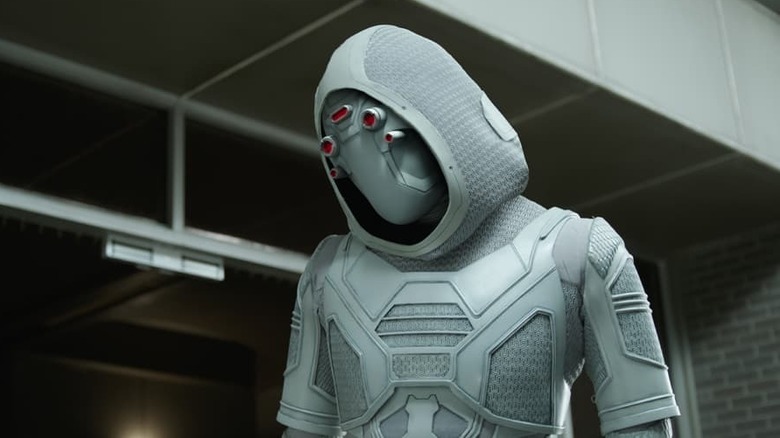 Walt Disney Studios
It's hard to deny that 2016 was a career-changing year for actor Hannah John-Kamen. Not only did she make appearances in the anthology sci-fi series "Black Mirror" and the crime drama series "The Tunnel," but it was also the year she made her debut in "Game of Thrones." During Season 6, John-Kamen played Ornela, a former Dothraki queen (or, if you prefer, "khaleesi") and eventual ally to Daenerys. Although she's only in two episodes, her talent was evident. Could this have helped her land her next big roles in the following years? Sure, 2016 was a great year, but 2018 would be unmatched. John-Kamen's role in the Steven Spielberg-directed "Ready Player One" and her spot in the MCU as none other than Ava Starr — also known as Ghost — both hit theaters that year. 
Although the character of Ghost is traditionally male in the comics, the 20th film in the MCU, "Ant-Man & the Wasp," changes that. "I think that the kind of gender swapping from male to female is — you know, you look at graphic novels, you can look at comic books that were written so long ago ... It's again freeing to be able to take that character and go, 'Yeah, that can be played by a male or female,' and that's definitely forward thinking," said John-Kamen in an interview with Collider. John-Kamen is slated to reprise her role as Ghost in the 2024 film "Thunderbolts."
Natalie Dormer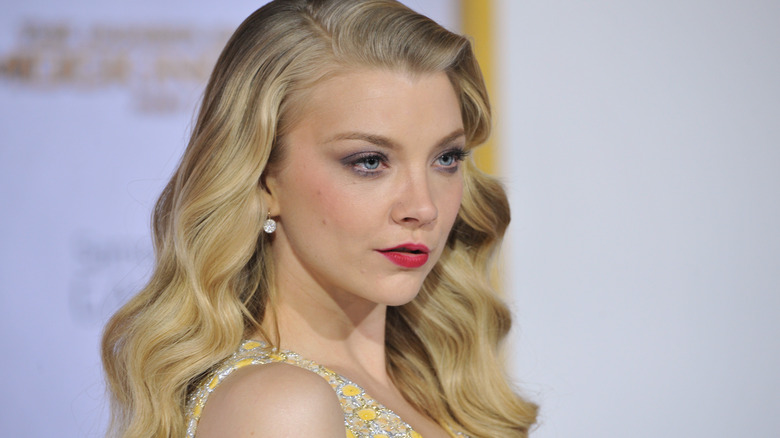 Jaguar PS/Shutterstock
Before Natalie Dormer was Margaery Tyrell — a member of the House Tyrell turned influential political figure in "Game of Thrones" — Dormer played Private Lorraine (last name unknown) in the fifth MCU film, "Captain America: The First Avenger" in 2011.
Lorraine serves alongside Peggy Carter in the Strategic Scientific Reserve during World War II. At one point in the film, Lorraine attempts to thank Steve Rogers for his bravery with a kiss but is unsuccessful. Although Dormer's role is minor, her performance obviously caught the attention of many. Following "Captain America: The First Avenger," Dormer went on to make waves in the theater, and also played the role of Cressida in her highest-grossing films, "The Hunger Games: Mockingjay — Part 1 and 2" (via Deadline). But, of course, we like to consider her role as Margaery her most notable performance. Her work as Margaery garnered her the 2013 Ewwy Award for best supporting actress in a drama (via Entertainment Weekly), along with multiple Screen Actors Guild nominations (via Screen Actors Guild Awards).
David Bradley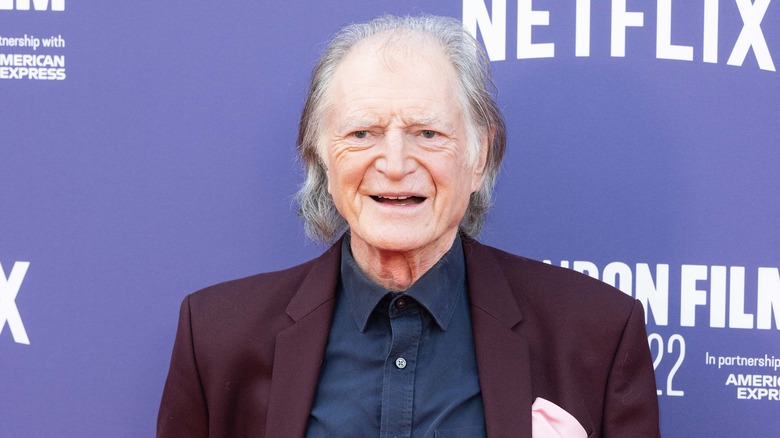 Jeff Spicer/Getty Images
Sporadically from Season 1 to Season 6 of "Game of Thrones," we witness the Lord of the Twins go from the seeker of revenge with his participation in the orchestration of the Red Wedding to the victim of revenge at the hands of Arya Stark. Whether you're a self-proclaimed Potterhead or Thronee, you'd likely recognize David Bradley as his characters Argus Filch or Walder Frey instantly. But it's possible you missed his appearance in "Captain America: The First Avenger" as a church keeper who protects the Tesseract — one of the six Infinity Stones. He's killed off rather quickly, but it's a "Game of Thrones" MCU crossover, nevertheless. In fact, both the HBO series and the first "Captain America" movie debuted around the same time, making 2011 a magical year. If any of these unforgettable crossovers make the most sense, it's Bradley's; he seems to be a staple for any high-grossing franchise.
Peter Dinklage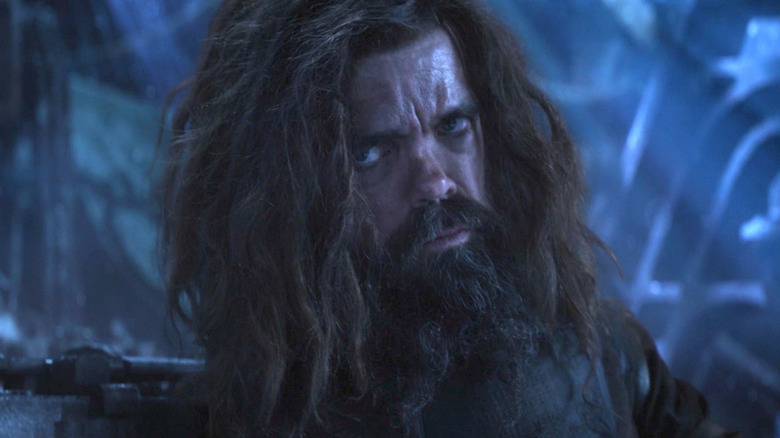 Walt Disney Studios
Although Peter Dinklage was a seasoned actor before taking on the role of Tyrion Lannister in "Game of Thrones," his performance on the show garnered him mainstream fame and critical accolades. In 2019, Dinklage set a record with his four Emmy wins for outstanding supporting actor in a drama series for his portrayal of the black sheep of House Lannister (via Variety). Not only is he a favorite among fans, but critics love him too, with media outlets such as the Los Angeles Times and The New York Times praising his winning performance.
Toward the end of the show's run, Dinklage's career would propel him into the MCU as Eitri — the king and last of the Dwarves — in "Avengers: Infinity War," the 19th film in the franchise. Eitri helps forge Stormbreaker, a weapon capable of killing Thanos. Dinklage reprised his role in "Thor: Love and Thunder," however, his scenes were cut for creative reasons (via Variety). Dinklage also played Dr. Bolivar Trask in 2014's "X-Men: Days of Future Past." Fox's "X-Men" timeline is not considered part of the MCU, but Disney's 2019 acquisition of 21st Century Fox might eventually change that. 
Jessica Henwick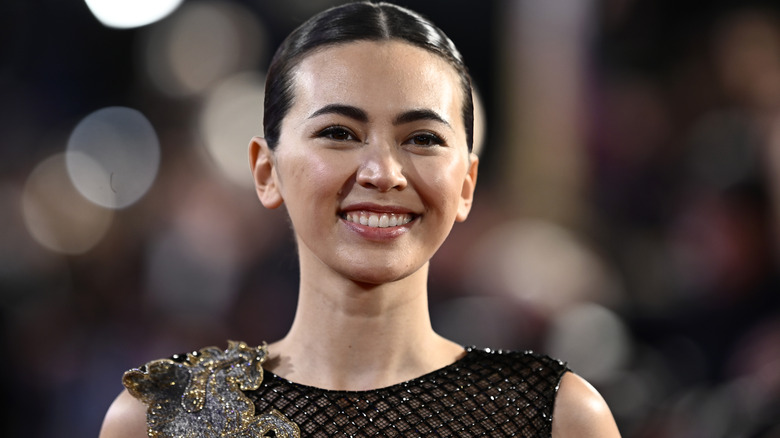 Gareth Cattermole/Getty Images
Joining the "Game of Thrones" cast in Season 5, Jessica Henwick portrays Nymeria Sand up until her departure in Season 7. Nymeria is the daughter of Oberyn Martell, also known as the Red Viper of Dorne. After Oberyn's death, Nymeria seeks vengeance by taking part in the coup in Dorne. But before her character's death, Henwick took on the role of martial arts expert Colleen Wing in Netflix's "Iron Fist," the fourth Marvel Netflix series. (And yes, the Netflix shows are MCU canon ... or at least they're close enough.)  This leading role almost caused Henwick not to return for Season 7 of "Game of Thrones" due to the clashing schedules. She told Entertainment Weekly, "The show was so massive for me in terms of my career and building my profile and as an experience in itself, I wanted to see it through to the end. I went and spoke to Marvel and I managed to get a release on two weekends. So I literally flew back and forth while I was doing 'Iron Fist' in New York to Belfast, and over the Christmas break, I was filming as well." Lucky for audiences, everything worked out, and Henwick was able to reprise her role as Colleen once again for the series "The Defenders," as well as Season 2 of "Luke Cage."
Finn Jones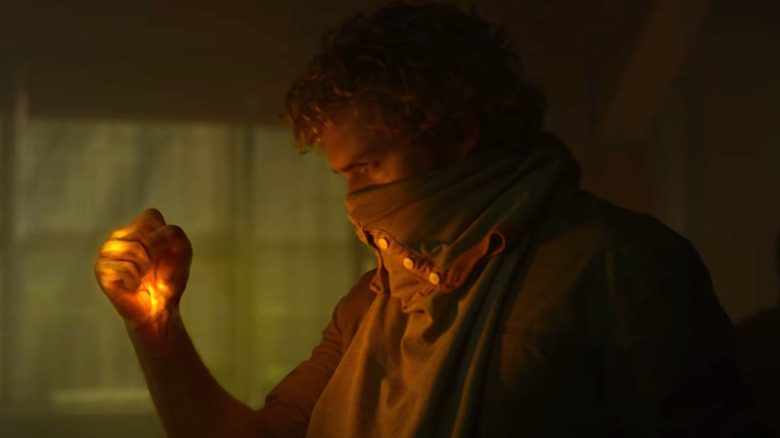 Netflix/YouTube
Another "Game of Thrones" alumnus who starred alongside Henwick in "Iron Fist" is Finn Jones, who played the title character. While his character in "Iron Fist" wields a mystical force that allows him to summon and focus his chi, his "Game of Thrones" character Loras Tyrell is a highly skilled knight and jouster. Jones landed the leading role in "Iron Fist" before the Season 6 "Game of Thrones" premiere. As was the case for Henwick, fans worried Jones would leave "Game of Thrones" due to scheduling conflicts. However, Jones clarified the speculation to Entertainment Weekly, saying, "I can definitely do both shows. Just because I've signed up for this job doesn't cancel me out from doing more seasons of Thrones." Despite Jones' reassurance, Loras is indeed killed off alongside his sister Margaery at the close of Season 6, but at least we know it was solely for the story. After "Iron Fist," Jones continued to play the hero in the series "The Defenders" and Season 2 of "Luke Cage."
Richard E. Grant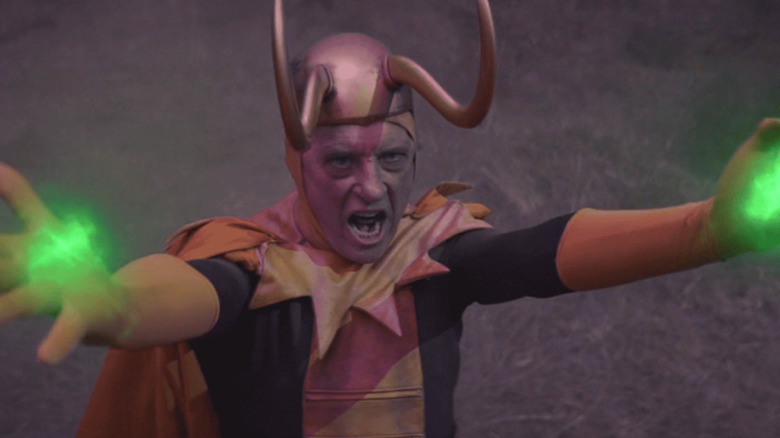 Disney+
When you think of Richard E. Grant, maybe you think of his critically acclaimed performance as Jack Hock in the 2018 film, "Can You Ever Forgive Me?" But did you know the award-winning actor also made appearances in "Game of Thrones" and "Loki," the third Disney+ television series from the MCU? Try not to feel too bad if you overlooked these significant roles. Grant only appears in three episodes in Season 6 of "Game of Thrones" as the leader of a theater troupe, and in two episodes of "Loki" as Classic Loki — a variant of the God of Mischief. These performances are brief but leave a lasting impact, with Rolling Stone noting, "The comedic and dramatic possibilities [the Loki variants] represent seem as limitless as the TVA's power." While it seems pretty unlikely given the events of Episode 5, "Journey into Mystery," we hope to see Classic Loki return in the highly anticipated Season 2 of "Loki."
Iwan Rheon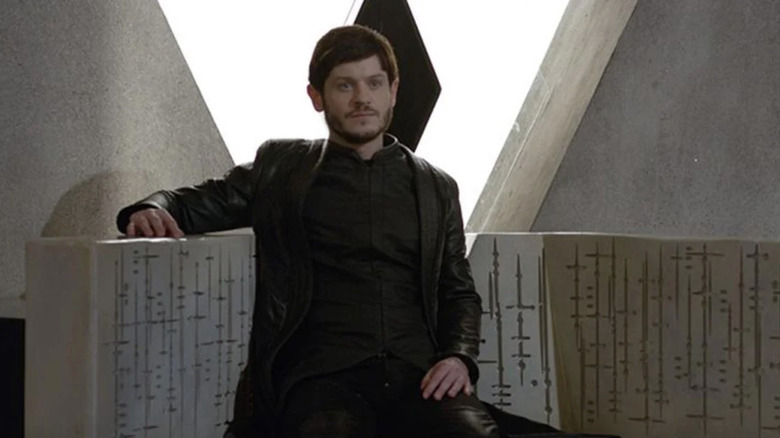 ABC/Marvel
Before Iwan Rheon embodied the most hated character on television — Ramsay Bolton on "Game of Thrones" — Rheon originally auditioned for the role of Jon Snow (via Time). As we know, he was beaten out by Kit Harington, but this couldn't be a bigger blessing in disguise. In Season 3, Rheon became one of TV's most brutal psychopaths. And maybe that's why Rheon was eventually cast as Maximus in Marvel's "Inhumans." Although Maximus has his flaws, showrunner Scott Buck and Rheon made it clear that Maximus is not a villain in the traditional sense. "We didn't want to create just a simple villain who's evil for the sake of being evil. He's a very real, three-dimensional character. Iwan is more than capable," Scott told Entertainment Weekly. Rheon provided his take on the character, saying, "He's actually genuinely out to help people in a system he believes is wrong and unjust. What's great about this show is it has sort of gray areas in terms of what is a villain, what isn't. It's not black and white" (via CBR). Even if his characters can be unlikeable, there's no denying Rheon's ability to make them so captivating that you won't want to look away.
Clive Russell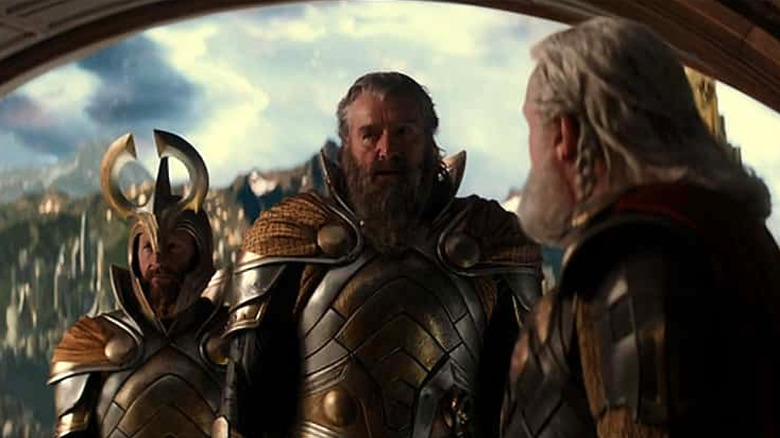 Walt Disney Studios
Months after his "Game of Thrones" character Brynden Tully disappears and goes into hiding during the infamous Red Wedding at the end of Season 3, Clive Russell appears as Tyr in the eighth film set in the MCU, "Thor: The Dark World." His cameo as the commander of the Einherjar guards is brief, but the casting couldn't be more perfect. Russell returns in Season 6 of "Game of Thrones," dying as a respectful man fighting for his home. "I suppose, it's one of the lies told about war, to get young men to go to war: You can be a hero. Stand there against impossible odds, and fight until you die. In a massacre, the sensible thing to do would be to run. However, soldiers don't necessarily do sensible things," Russell told Vulture. One thing both characters will always have in common is that both Brynden and Tyr are intimidating warriors not to be messed with.
Richard Madden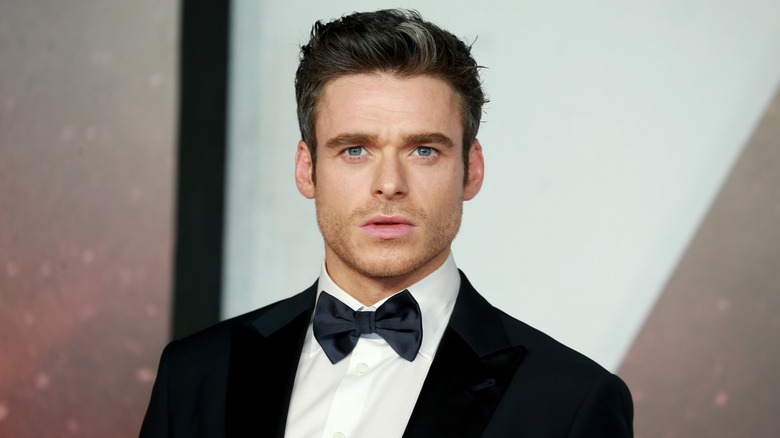 Fred Duval/Shutterstock
From Season 1 to Season 3, Richard Madden portrayed the honorable Robb Stark before the character's death at the end of Season 3's Red Wedding, but not without leaving behind a long-standing legacy. While Robb has a level of regard for humanity, the same can't be said for his character Ikaris in the 26th film set in the MCU, "Eternals." As an Eternal, Ikaris has a complicated relationship with humankind, and his morals are constantly at odds with his fellow immortal superbeings. Madden described his character best, telling Entertainment Weekly, "These characters are superheroes, but they're also souls, and they have really complex feelings and relationships that have spanned a long time. We tried to find the truth and honesty in those moments." His addition to the MCU has been met with remarkable praise, although it is unknown if Madden will return for a potential sequel or any other MCU projects.
Kit Harington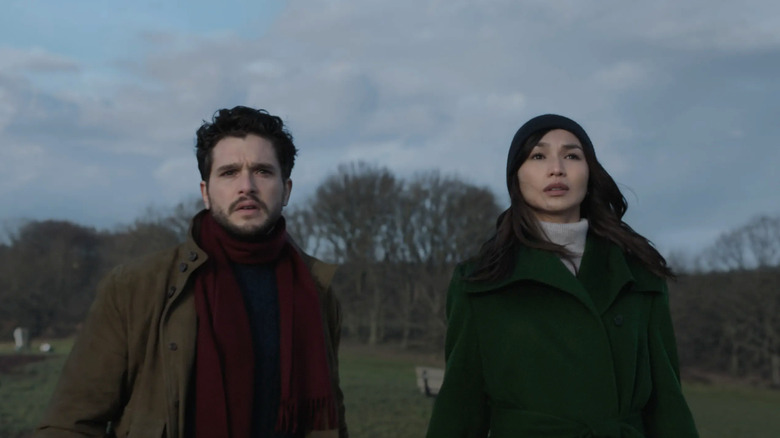 Walt Disney Studios
Of course, we can't talk about Robb Stark without talking about his half-brother Jon Snow, one of the lead characters on "Game of Thrones," portrayed by Kit Harington. As arguably the most popular character in the series, his death in Season 5 and resurrection in Season 6 garnered a strong reaction from fans. But as HBO explores a potential Jon Snow spin-off (via Deadline), Harington is also embracing a future in the MCU. While he's already had his official introduction into the franchise with his role as Dane Whitman in the 2021 film "Eternals," the post-credit scene indicates that Dane has found his magic sword and may have met Mahershala Ali's Blade. Even if we have to wait a while to see Harington back in the MCU — we have no idea if he's in the upcoming "Blade" movie or if another "Eternals" is even in the cards — but the fact that we got to see Madden and Harington on screen together once again will hold us over for now.
Lena Headey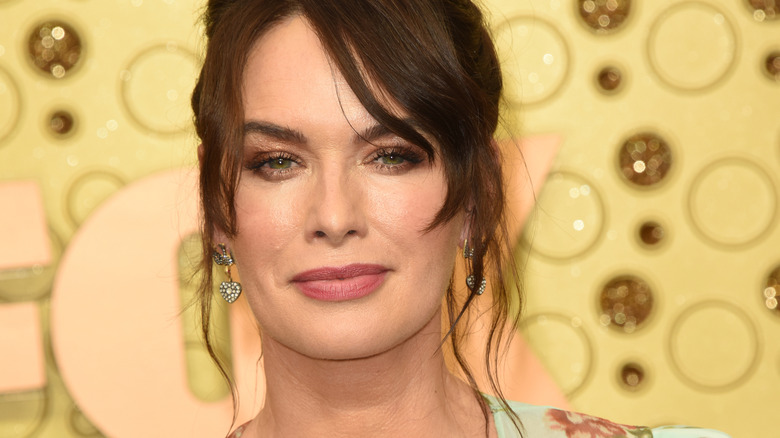 Kathy Hutchins/Shutterstock
We all know Lena Headey for her portrayal of Cersei Lannister in "Game of Thrones," but did you know we missed out on her MCU debut? After being approached by Taika Waititi — writer-director of "Thor: Love and Thunder" — to play a role in the sequel to "Thor: Ragnarok," Headey was ultimately cut from the production due to creative reasons (via Variety). However, she wouldn't be the only one, with Jeff Goldblum and Peter Dinklage also scrapped from the final cut. While Goldblum and Dinklage were set to reprise their existing roles as the Grandmaster and Eitri, respectively, Headey's role has never been officially confirmed.
Instead, what should've been a ceremonious induction into the MCU turned into a $1.5 million lawsuit brought up by Headey's former agents. According to Variety, Troika, the U.K.-based firm that used to represent Headey, says she owes them a lot of cash for the work they did securing her roles in "Thor: Love and Thunder," "9 Bullets," and the Showtime series "Rita" — a project that never came to fruition. According to Headey, she never signed a contract with Troika, and since neither of her roles for "Thor: Love and Thunder" or "9 Bullets" were negotiated by Troika, she doesn't owe them anything. As for "Rita," Headey says she already paid Troika their commission for their involvement in that project.