Skinamarink Horrifies Its Way To The Top, Making 60 Times Its Budget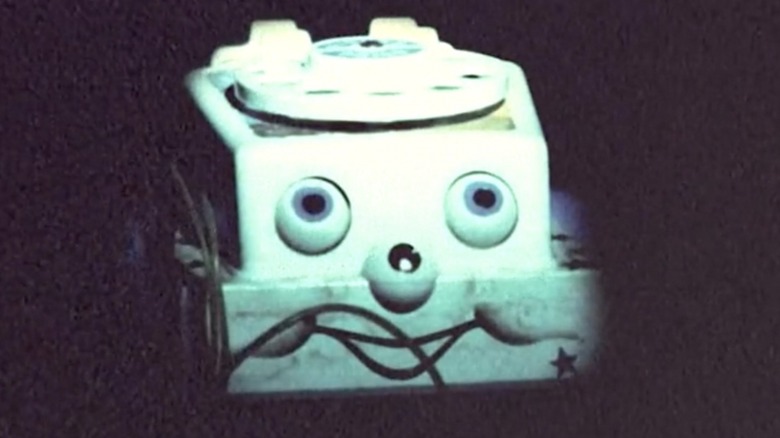 Shudder
When the movie "Skinamarink" first arrived, it most assuredly caused quite a stir with fans on Twitter and took the internet by storm (via Variety). The microbudget horror film continues its successful run with an impressive haul at the box office that many would agree exceeded expectations.
The concept for director Kyle Edward Ball's chillingly effective debut feature film started in the comments section of YouTube, where users would write about their nightmares, inspiring all kinds of dreadful ideas for what would eventually become "Skinamarink." The project hits pretty close to home for the filmmaker, in no small part because it was shot in his own childhood home. Ball employed certain necessary protocols in his strategy to build a uniquely spine-chilling experience that would stand out amongst the competition. 
In the end, his plan seemed to have worked out well, as the film not only received a substantial amount of buzz online but also earned a pretty solid score from critics on Rotten Tomatoes, which isn't bad for an experimental first movie. But high praise and going viral are not the only accomplishments "Skinamarink" has to boast about. While it doesn't have any big names attached or lavish set pieces, the movie has been able to draw people to theaters, and the box office returns have been anything but disappointing, especially when compared to the motion picture's extremely modest budget.
Skinamarink has scared up a solid run at the box office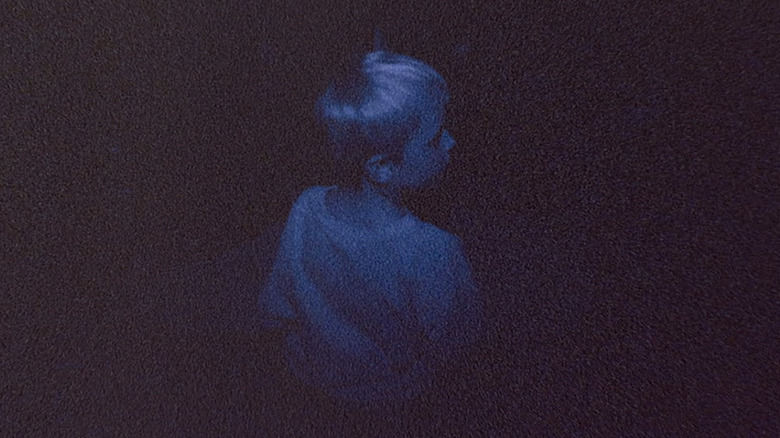 Shudder
Microbudget horror films, like "Paranormal Activity" and "The Blair Witch Project," are among the rare examples of big hits made for less than $1 million, and "Skinamarink" falls into that category. But despite not having a ton of money to throw around during production, Kyle Edward Ball's feature has earned over $890,000 at the box office (via Box Office Mojo). According to a report from Deadline, the film had a respectable per-screen average considering its budget was only $15,000. That means the movie has grossed 60 times its budget, making it a decisive financial victory. It's absolutely earned every penny, considering how deeply it's haunted many of the people who've seen it.
Many horror movies get criticized for relying too heavily on cheap jump scares or offering the same tired formulas audiences have grown bored of seeing over and over again. But while it certainly has a couple of truly startling scares, "Skinamarink" takes a fresh route, and Ball's bold vision is arguably best summed up by AV Club's review, with critic Matthew Jackson writing, "If you're willing to follow Ball and company down these dark corridors, into this twisted view of primal childhood fear and how easily we get lost in that fear, you're in for an absolutely unforgettable horror experience." 
It seems pretty clear that the wide array of acclaim and the stellar box office haul proves that when filmmakers are able to cultivate innovative ways to terrify viewers, audiences are more than likely to show up. Overall, "Skinamarink" has undoubtedly become quite a big deal in the realm of horror, and Ball's efforts have scared up some truly impressive numbers.