Mozart In The Jungle Canceled At Amazon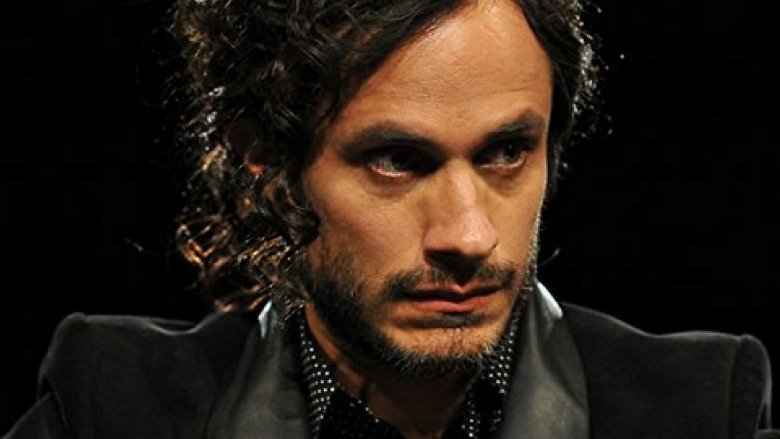 Mozart in the Jungle is officially no more. According to The Hollywood Reporter, the Gael Garcia Bernal-starring Amazon series has been canceled after four seasons.
Mozart in the Jungle is a dramedy based on the 2005 memoir Mozart in the Jungle: Sex, Drugs, and Classical Music by oboist Blair Tindall. The show followed Bernal as Rodrigo de Souza, the new conductor of the New York Symphony. Lola Kirke, Malcolm McDowell, Bernadette Peters, Hannah Dunne, Saffron Burrows, and Jason Schwartzman also starred in the series, which was executive produced by Schwartzman, Paul Weitz, Roman Coppola, and Will Graham.
The show's fourth season hit Amazon in February. Its cancellation marks the first big move of new programming chief Jennifer Salke, who is set to move Amazon away from more niche programming in the hopes of finding more Game of Thrones-level hits. "We are so proud of the four seasons we made of this show and are grateful to the cast, crew, fans, and Amazon for writing this symphony with us," said Schwartzman, Weitz, Coppola, and Graham in a joint statement. "We hope people will keep finding the show for years to come."
Mozart in the Jungle earned two Golden Globes, Best TV Series — Comedy or Musical and Best Actor for Bernal, in 2016, and earned nominations for the same two awards the next year. It also holds two Emmy nominations for Cinematography and Production Design and two wins, both for Sound Mixing. (via IMDb) The show has never been a breakout hit, but it has enjoyed critical acclaim throughout its run, sitting at a 96 percent on Rotten Tomatoes for its first season, an 85 percent for its second season, and a 100 percent for its third and fourth seasons.
Former Amazon Studios head Roy Price announced in September that the streamer was looking to shift their programming towards "big shows that can make the biggest difference around the world," listing Man in the High Castle, Grand Tour, and The Tick as examples of shows that already have that global appeal. "We've been looking at the data for some time, and as a team, we're increasingly focused on the impact of the biggest shows," Price said. "It's pretty evident that it takes big shows to move the needle."
"The biggest shows make the biggest difference around the world," he continued. "If you have one of the top five or 10 shows in the marketplace, it means your show is more valuable because it drives conversations and it drive subscriptions... We're a mass-market brand. We have a lot of video customers and we need shows that move the needle at a high level."